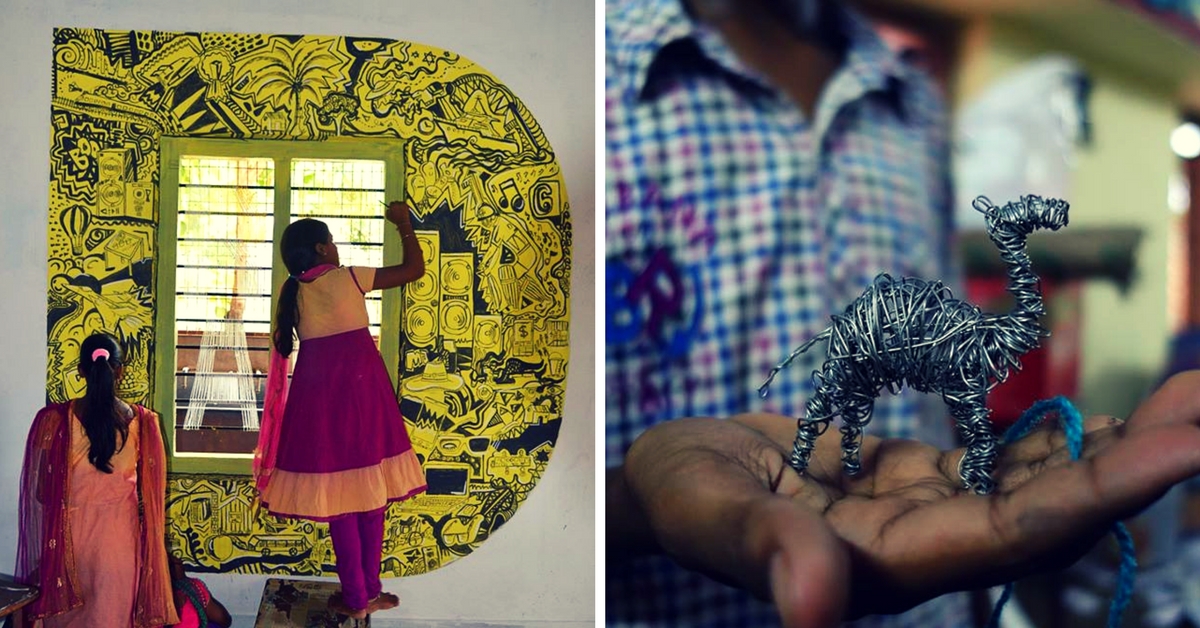 An alumnus of the National Institute of Design (Ahmedabad), a computer science graduate, a trained Bharatanatyam dancer and a yoga enthusiast; Shalini dons many hats. However, what makes this talented lady's profile truly remarkable is her passion and resolve to transform the destiny of tribal children in the remote village of Kankia in Odisha.
Having grown up in metro cities, Shalini has always been drawn towards the simplicity and warmth of life in villages. Also, she had always been interested in taking up social causes and had been contributing in small ways since her college days.
After a busy 7 years working as a user experience designer in MNCs like Adobe, Cisco and Honeywell, she realised that it was time for her to give back to society. However, when she told her family about her decision to do so, they were not supportive. They felt that she should think about contributing to the society only after she had become financially stable.
Nonetheless, Shalini's husband encouraged her to take the plunge and it was thanks to his constant support that she finally joined State Bank of India's 13-month fellowship for youngsters who wish to work for the upliftment of rural India. She had come across the video of Shuvajit Payne, an SBI Fellow who quit his job to teach spoken English to children in a remote village, and had been deeply inspired by it. Also, she liked the fact that the fellowship gave her the freedom to formulate her own project.
Read the full article from Better India below:
This NID Grad Left Her High Paying Job To Help Tribal Kids in Odisha Think Out-Of-The Box!
Comments
comments