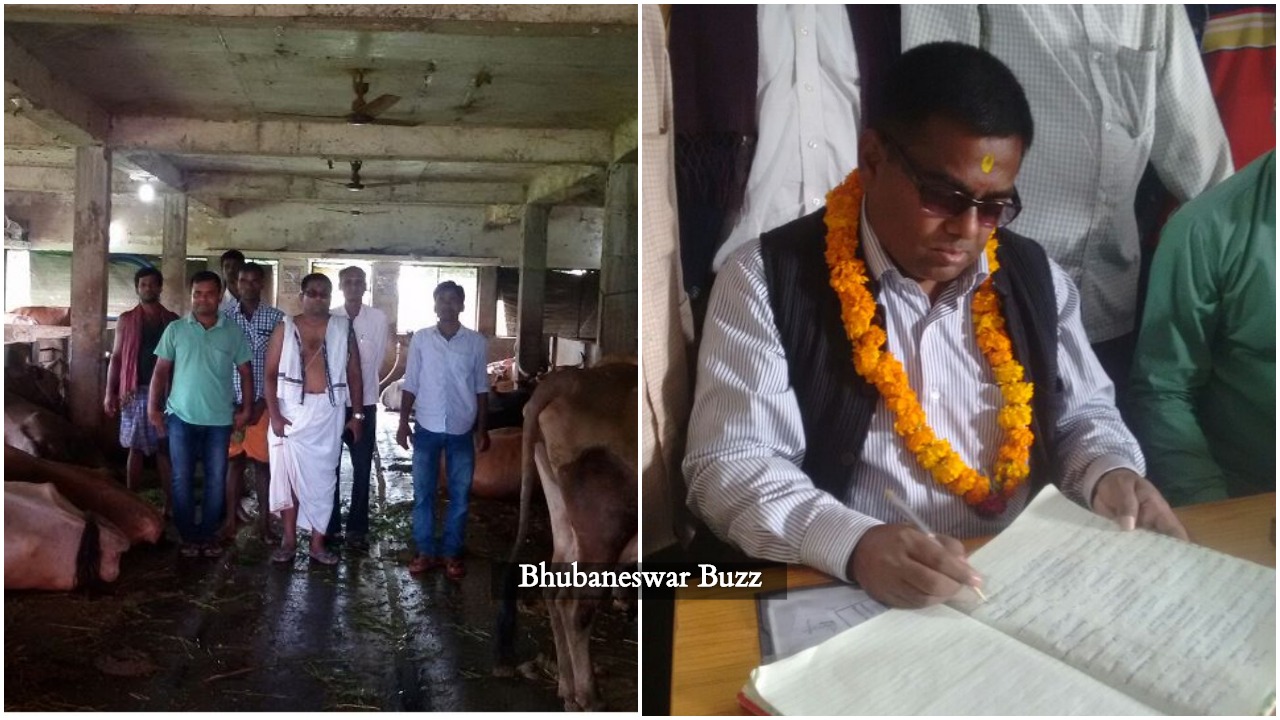 In the politically sensitive Kendrapara district of Odisha, an IIT alumni has quit his job and lucrative career to fight the rural body polls in Dumuka gram panchayat.
Nihar Ranjan Beura (50), an alumni of IIT Kharagpur has set his goal to transform the life of the villagers.
"I filed nomination papers for member panchayat samiti from my native Dumuka gram panchayat today. I have earned money and fame. There is a general perception that people get involved in politics to earn money. But I have pledged to prove it wrong," he said.
Beura did his M Tech in industrial engineering and management from IIT Kharagpur. After having worked in multinational companies in the US, Germany, the UK, France, the Netherlands and Denmark, he has now set up a dairy farm in his village from where locals can buy pure milk at a cheaper rate.
"I was born and brought up in Dumuka. Time has come to pay back to my ancestral village. It is everyone's duty to give back to the society which has contributed to one's success," Beura said.
"Despite generous flow of government funds, my village failed to march in the path of progress. If people elect me, I will try my level best to give a facelift to the agrarian economy of the gram panchayat," he said
Villagers, mostly unemployed youths, said for the last two years Beura has been providing career counselling to job-seekers.
"We feel he will serve the village better," an unemployed youth said.
"I have seen poverty and hunger since childhood. I lost my father and elder brother to the 1996 cyclone. My mother brought me up amid much hardship," Beura said, adding, "When was well-established and drawing a fat salary, I made up mind to go back to my roots and serve my village."
Sushant Kumar Jena, a resident of the village said, "Unless honest and educated people enter politics, the same age-old corrupt system will continue. We elected representatives in the past, but they siphoned off development grants. We hope Beura will bring in a refreshing change."
Read more from : http://www.hindustantimes.com/india-news/odisha-iit-alumni-works-across-eu-returns-to-village-to-contest-local-polls/story-ve85G3yBf6C8OL2sMiR91K.html
Comments
comments