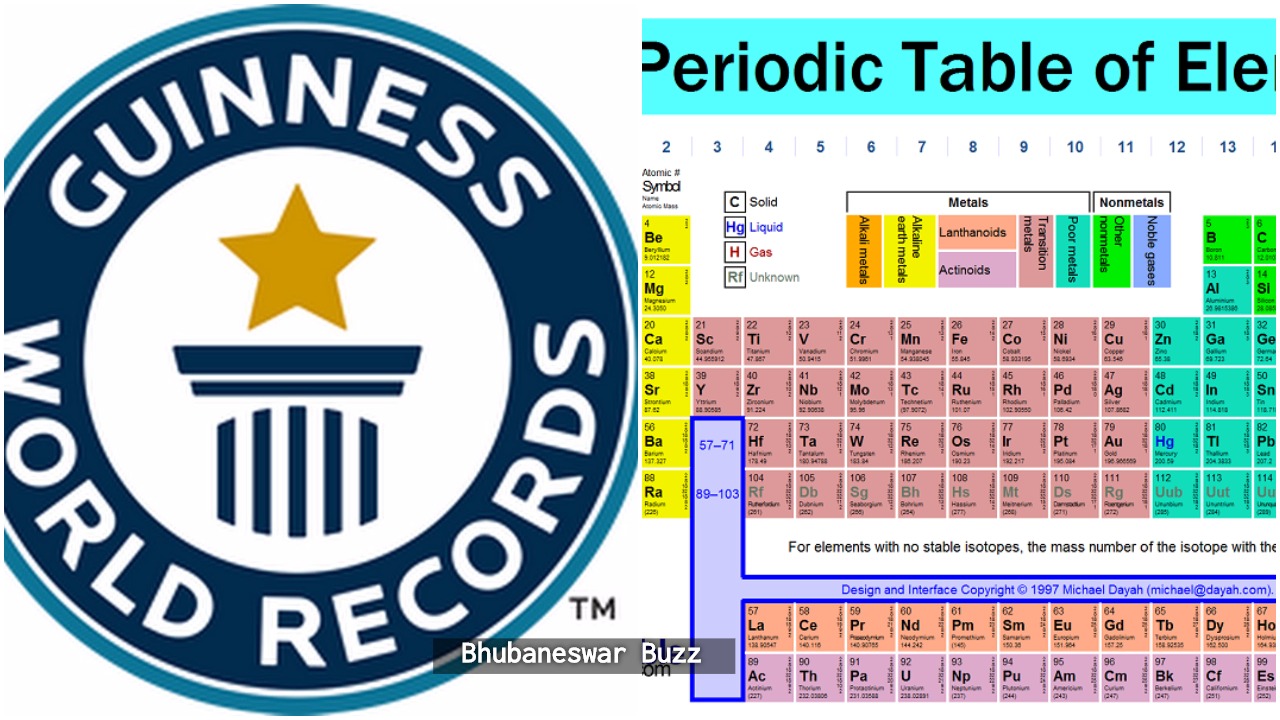 In less than four minutes, P Srinivasa Brahmanand can rattle off all the names of the elements of the periodic table. Yes, the city-based agricultural scientist has created another Guinness World Record by identifying all the elements of the periodic table in the fastest possible time.
He named and identified all 118 elements of the periodic table, in chronological order and correct spelling, within the stipulated time of the current record of 240 seconds to achieve this feat. Brahmanand actually went on to set a new Guinness World Record by achieving the feat in three minutes and 54.06 seconds (234.06 seconds).
He beat the current record by 5.53 seconds which was confirmed by Guinness World Records, London. The record is now officially uploaded in the website of Guinness World Records.
A principal scientist (Agronomy) with the ICAR-Indian Institute of Water Management, Bhubaneswar, Brahmanand was required to memorise and type names of all elements – starting from the first element 'hydrogen' to the 118th 'Ununoctium' – within the specified period in an online programme devised for this purpose as per directives of Guinness World Records.
Read the full article from New Indian Express
Comments
comments