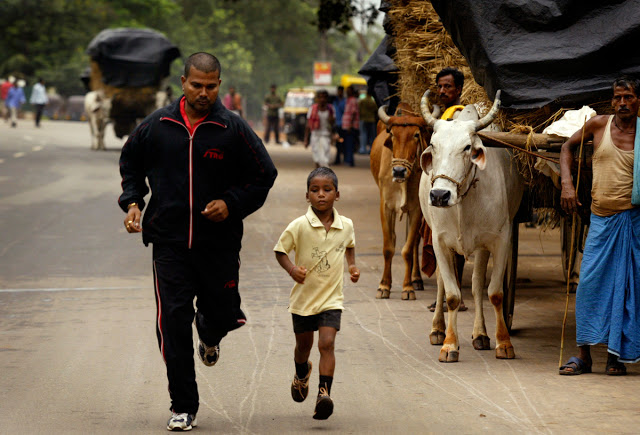 Orissa Post writes :
With the right kind of training and patronage, Jagannath Behera, the four-and-half-year old son of a poor truck driver of Jagannath Mandir Sahi of Rayagada, is all set to accomplish what whiz kid Budhia Singh of Bhubaneswar could not do.
Locals were awed to see the kid making 42 rounds of a circle of 800 meters in GCD ground here within 45 minutes. Besides, he sprints over 30 km a day on Rayagada streets showing promise of a great athlete in future.
According to reports, no one has ever seen Jagannath walking. He runs to the market and returns home sprinting when he is asked by his parents to buy household items. His unusual practice caught the attention of senior athlete A Mahesh of the town a few months back. Taking consent of Jagannath's parents, Mahesh started coaching the kid on a daily basis to explore his incredible stamina.
Comments
comments