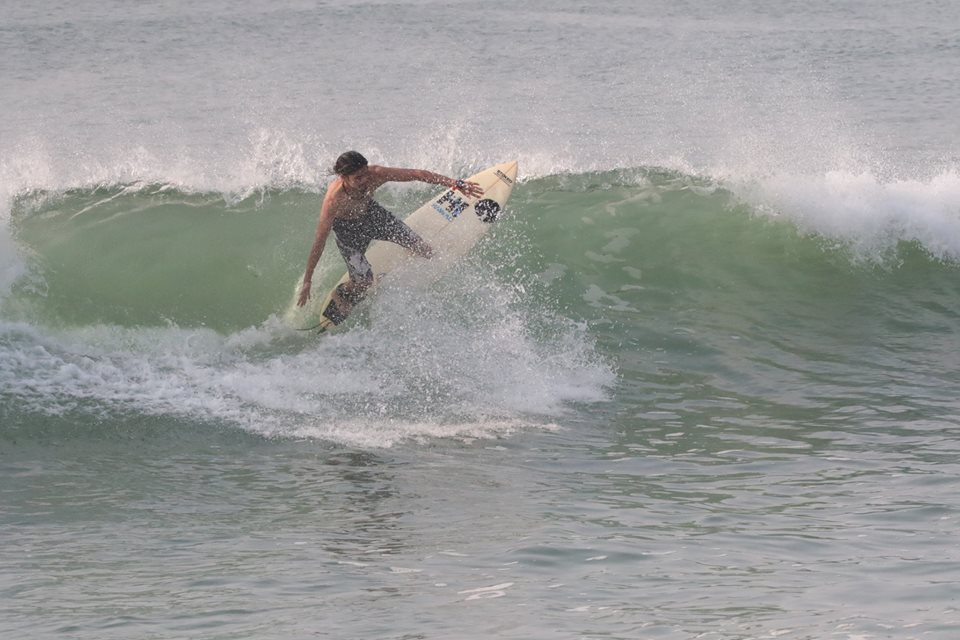 Scores of surfers have gathered in Konark city, Odisha, for the fifth edition of the India Surf Festival.
The three-day event has attracted enthusiasts from across the world. It offers people the chance to participate in workshops, competitions, musical events and much more.
During its course from Saturday to Monday, the festival, this time, will also host the Stand Up Paddle Championship.
"This festival is really nice. I have never been on such a festival. I have not been doing wave riding for long and I have been really looking forward to visit this place again," said Stephen, a surfer from Austria, on Sunday.
Many gathered at the Ramachandi Beach in Puri district to simply watch and learn.
"I am a biker and I love motor bikes very much. Surf festival has given me a reason to come out and explore these beautiful beaches of Odisha. I am a day visitor and getting to know about surfing," said an Italian tourist Sylvana.
Among its many attractions is the Walk on Water and Yoga on Water events, as well as skateboarding competitions.
"We started with 38 surfers on the first day with guests, and look at this, in five years, we have more than hundreds of surfers coming from all parts of the world, not only from India. They want t
o show that they care, they share, their knowledge is ready for anybody who wants to learn," said one of the organiser's, Sanjaya Samantray.
The India Surfing Festival also hosts a special segment for women, where workshops and competitions are lined up to encourage girls to take up water sports. Team My Destiny from Portugal is leading the 'Girl Power' segment this year.
Courtesy : ANI
Comments
comments