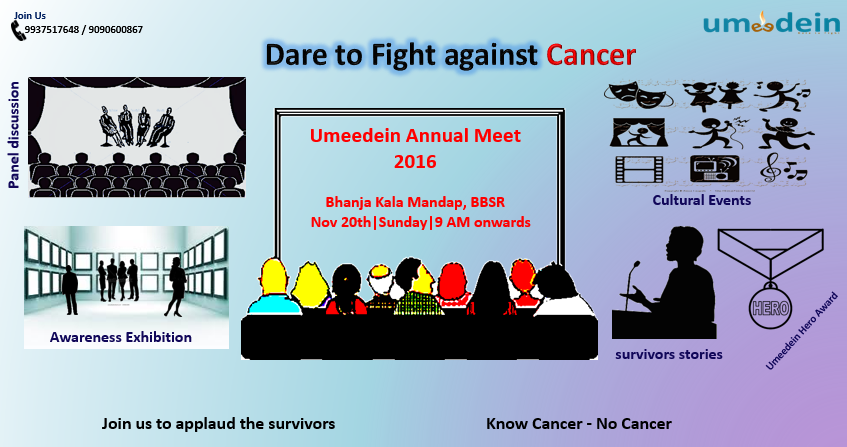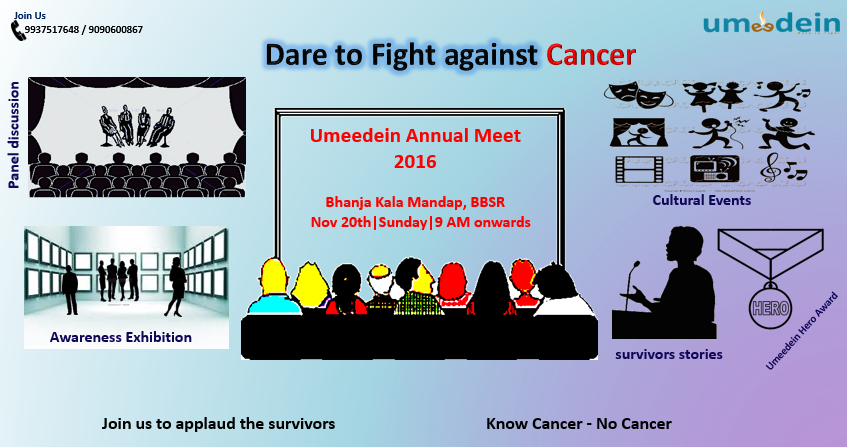 "We are honored to invite you to Umeedein Annual Meet– 2016 to be held on Sunday, 20th November 2016 at Bhanja Kala Mandap, Kalpana Square, Bhubaneswar.
This is an annual event organized by Umeedein (A trust working for cancer causes) to bring together doctors, cancer survivors, patients and civil society representatives to discuss and share their thoughts on overall aspects of cancer. This event is conducted with an intention to provide relevant information about cancer to society and encourage patients to fight back cancer.
This also aims at eradicating social stigma that cancer only ends with life.
We strongly believe that with your participation, Umeedein will become more powerful in its mission to eradicate cancer from the Odisha state and the Nation. As we believe "No more lives should be taken away by Cancer- We will dare to fight it".
With Warm Regards,
Team Umeedein"
Comments
comments