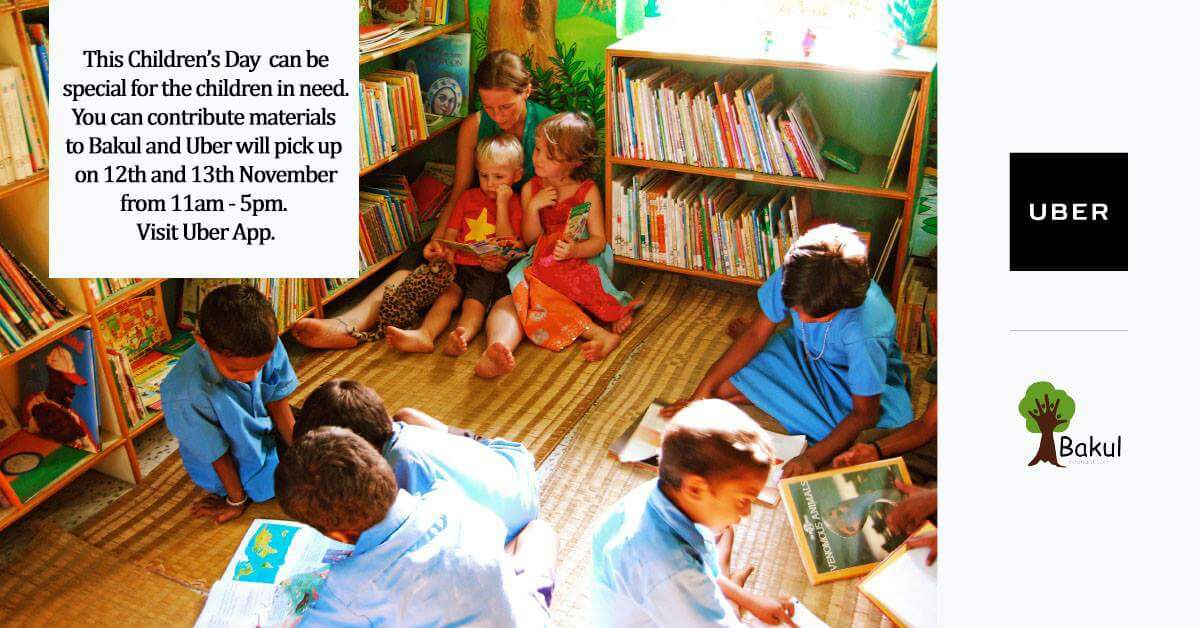 With your help, underprivileged children can get the chance to celebrate this Childrens Day the way it should be – with toys, books, chocolates and more!
Some of these beautiful children unfortunately do not have access to the means and resources that can help them in becoming future leaders, doctors, entrepreneurs of the nation. This Children's Day, Uber and Bakul Foundation have come together to give back to the children in our community.
HOW YOU CAN CONTRIBUTE
Request an Uber from the 'uberDONATE' view on the app between 11am -5 pm on 12th Nov and 13th Nov
Once connected, an Uber will be there at your doorstep to pick up your donations and deliver them to Bakul Foundation
PREFERRED DONATION ITEMS
Story Books (Preferable for children. Old or new, books are always of high value)
Toys (Child friendly, without sharp edges)
Clothes (For Children aged 5-18)
School and Office stationery items (Pens, Pencils, Printer paper, Erasers, Crayons, Sharpeners, Notebooks)
Newspaper and Magazines
Chocolates
HOW IT WORKS:
Open your Uber app between 11:00 am – 5:00 pm on Saturday 12th Nov and Sunday 13th Nov
Slide over to the "uberDONATE" icon and hit request
Once confirmed, an Uber executive will come to your doorstep
Hand over your donations for the children to the Uber executive, who will deliver it to Bakul Foundation
Pro Trip: You may have to try a few times before your request gets accepted. Stay patient, it's for the betterment of Children
Read more by clicking link below
Bhubaneswar, Celebrate the Joy of Giving this Children's Day!
Comments
comments