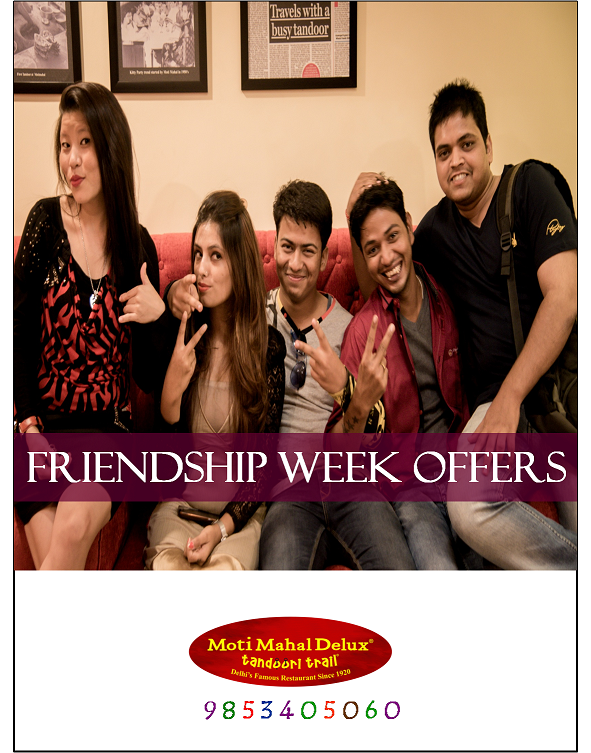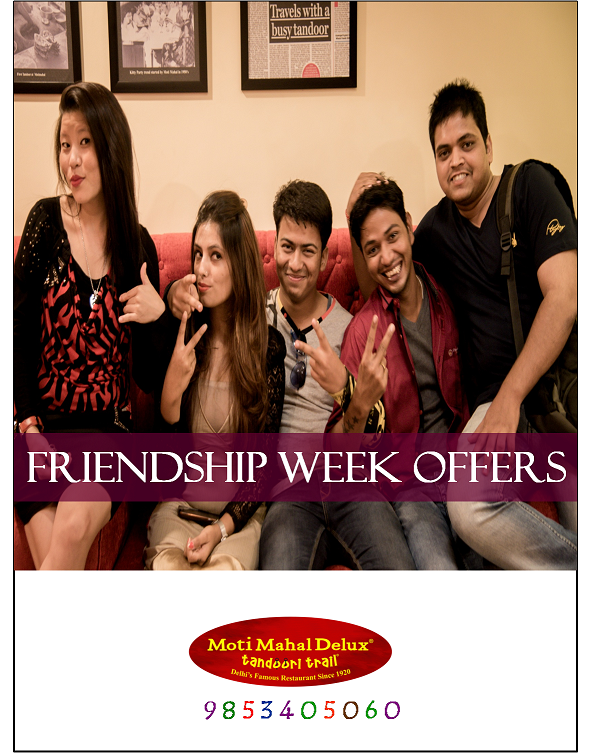 Friendship day has become a steady feature now on the calender, with current and ex-students looking forward to re-bond, and share a good time. And restaurants have always been ahead in this race, to put their best foot forward.
MOTIMAHAL CUTTACK – part of the national fine dine North Indian chain, has been making steady strides since it opened at Cuttack on 4th May 2016, is back with a FRIENDSHIP WEEK celebration.
www.facebook.com/motimahalcuttack
It has given the denizens of the twin city Cuttack and Bhubabneswar, a taste of authentic North Indian cuisine – primarily from Punjab and Awadh region.
The restaurant has been on with topical campaigns, and it's back with a "FRIENDSHIP WEEK" offer from 1st to 7th August.
Primarily this week is targeted towards Ex-Students who would be looking forward for a perfect setting for a class/batch Re-union.
It also is targeted towards the students who are looking towards spending some time with friends over good food.
MOTI MAHAL Cuttack is out with some discount packages meant for STUDENTS and EX-STUDENTS, complimentary discount vouchers from travel and salon brands and an amazing selfie contest. Details can be found on their Facebook page www.facebook.com/motimahalcuttack
A week long celebration amidst this pre-monsoon atmosphere, gives a good opportunity for friends to hang out over food.
Comments
comments