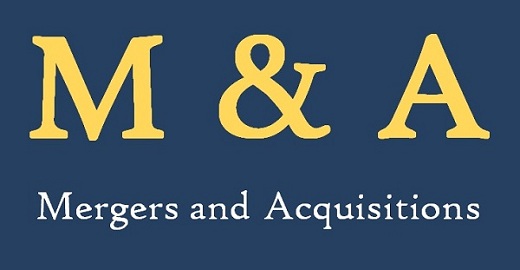 "Stratonomics 2019", the annual Business Conclave, organized by Constrat- The Consulting and Strategy Consortium of XIMB is scheduled to be held at Xavier Institute of Management, Bhubaneswar on Sunday, 11th August at 10:00 am. The theme for the annual Business Conclave is 'Mergers & Acquisitions: A myth or a reality for long-term sustainable growth'.
The conclave is an unparalleled experiential platform to bring together the most eclectic industry personalities from the different domains of the business world for discussions and intellectual dialogue. The first speaker of the event is Mr. Dinesh Agarwal, Global Head- M&A, Larsen and Toubro Infotech Limited. A noted alumnus of XIMB, Mr. Dinesh has a rich experience expanding over 18 years in the Mergers & Acquisitions  domain. He has also played pivotal roles in strategic business consulting. He has been responsible for Technology M&A business development in areas like Agile, Oracle Cloud, cybersecurity, Robotic process automation, DevOps. Mr. Dinesh has also made significant contributions as an angel investor and is a regular speaker at industry events and business schools.
The second speaker of the event is Mr. Rahul Gupta – Director- Strategy & Mergers &  Acquisitions, Cognizant Technology Solutions. Over the last 15 years, Mr. Rahul has worked on numerous large and complex client engagements and corporate wide initiatives driving change, leading transformation programs and heading M&A deals. He has spent considerable time in consulting and advising clients across industries in US, UK and India. A published author, his articles have featured in Businessworld, Entrepreneur and CFO Connect. He is an MBA in Finance specialistion  from XLRI Jamshedpur and is a gold medalist in Electrical Engineering from Jadavpur University.
The event shall be providing a holistic and interactive platform to the inquisitive and budding managers of tomorrow. It probes interaction between  these distinguished industry stalwarts who hail from different business domains and our students. An enriching session is expected from this annual Business Conclave followed by a vote of thanks from the dignitaries of the institute.
ABOUT XUB
Xavier University, Bhubaneswar (XUB) was established in accordance with the Xavier University Act 2013 and was inaugurated on the 7th of July 2014. The University is India's first digital University and an institution of higher learning for imparting professional and technical education. It is a self-financing institution of higher learning for imparting professional and technical education. XUB offers its Masters in Business Management through its flagship school, XIMB. It also offers Masters in Human Resource Management through Xavier School of Human Resource Management, Rural Management through Xavier School of Rural Management, Sustainability Management through Xavier School of Sustainability and graduate programme in commerce through Xavier School of Commerce. Apart from these it has proposed to set up other schools of higher learning in various areas like Public Policy, Sustainability, Media & Communications, Finance, Education and Centers of Research in Public Policy & others.
ABOUT XIMB
XIMB, a 29 years old business school of global repute is the Flagship School of Xavier University. Inspired by the Jesuit spirit of 'Magis', or excellence, XIMB strives to be a premier institute globally recognized for management education, training, research, and consulting that help build a just and humane society. The Institute today has become widely recognized for its excellence in imparting management education. It is counted among the leading management institutions in the country.
Comments
comments