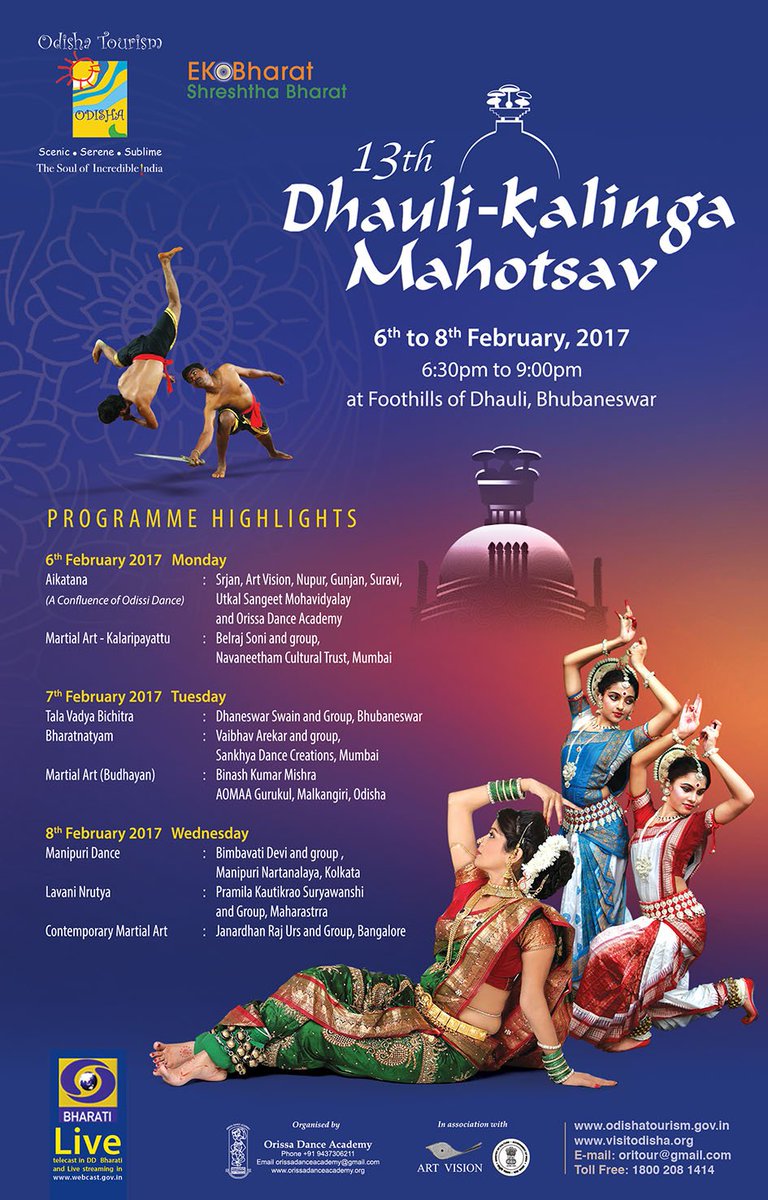 The foothills of Dhauli Peace Pagoda gets ready for dance and music with the three day long Dhauli Kalinga Mahotsav to be hosted from February 6 to 8.
The festival is hosted at the Dhauli foothills since 2003. This year, in the dance and music festival the artistes of seven major dance institutions of Odisha, namely Srjan, Art Vision, Nupur, Gunjan, Suravi, Utkal Sangeet Mahavidyalaya and Odisha Dance Academy will together perform an ensemble of dances in a special choreography, Aikatana. Guru Dhaneswar Swain and group will showcase mardal symphony while Bharatnatyam will be staged by Vaibhav Arekar and group from Mumbai. Other attractions will be Manipuri dance by Bimbavati Devi and troupe from Kolkata and Maharshtra's Lavani dance by Pramila Kautikrao Suryawanshi and her troupe.
In the martial dance category Kerala's kalaripayattu by Belraj Soni from Mumbai; a contemporary martial dance form Budhayan by Binash Kumar Mishra, AOMAA Gurukul, Malkangiri and another contemporary martial dance composition by Janardhan Raj and troupe from Bangalore will be showcased.
Comments
comments