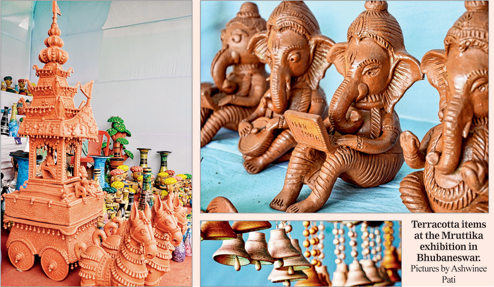 The advent of glass and wrought iron products has failed to decrease the popularity of terracotta items, feel artistes.
From statues and bells to lamps and vases, the terracotta items are a favourite with those, who want to add a rustic charm to their homes.
The craze for terracotta could be asserted from the kind of crowd that thronged the recently concluded terracotta exhibition, Mruttika. It witnessed an average footfall of 10,000 people every day. Around 90 artisans from districts such as Keonjhar, Jajpur, Sambalpur, Rayagada took part in the exhibition.
source: Telegraph
Comments
comments