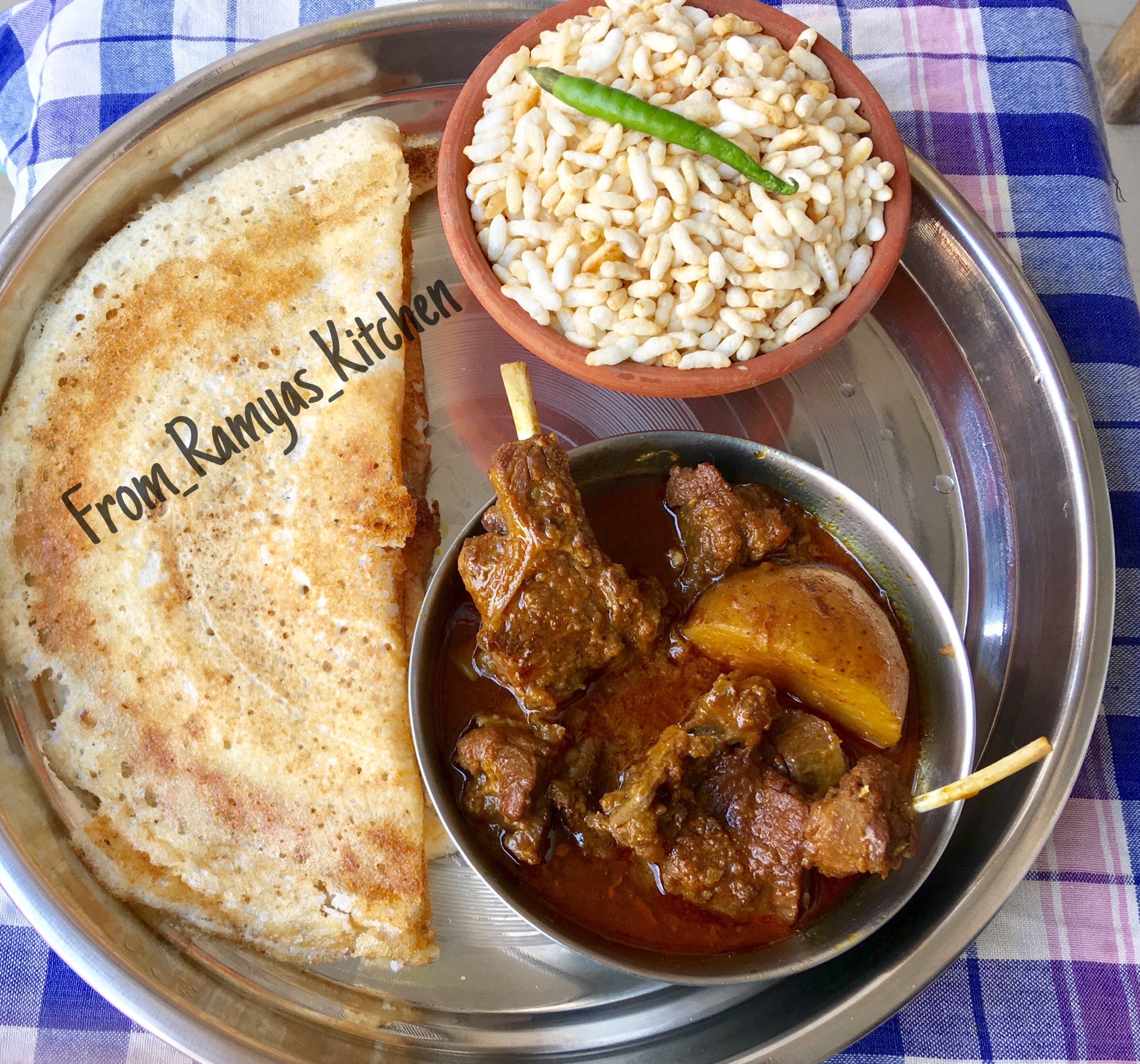 Mudhi, a word that you will most frequently hear when you visit Mayurbhanj district in Odisha, is puffed rice and forms an integral part in the diets of people living here.
Being born to parents belonging to this district, I must have heard this word 'n' number of times and I am now beginning to wonder if it was the first word that I uttered when I began to speak 🤔. The food storage cupboard at my home always has a tin of mudhi, which can come to rescue when you don't want to eat the non-tasty food…….
Mudhi can be consumed with almost everything (aloo dum, pakodas, aloo chop, any veg curry, milk, curd………………and the list goes on) and it can never fail to satiate your taste buds. However, one of the best combinations is Mudhi Maansha (Puffed rice served with Goat/Lamb curry). I have always loved this curry cooked by my mother and here is the recipe for you:
Ingredients:
Mutton: 1/2 kg
Onions: 4 medium size
Tomato: 1 small
Potato: 1 medium
Ginger: 1 inch
Garlic: 1 whole
Bay leaves: 4-5
Green cardamoms: 4 (green)
Cinnamon: 2 small barks
Cumin powder: 1 teaspoon
Coriander powder: 2 teaspoons
Turmeric
Salt
Sugar
Sunflower oil: 25-30 ml (for marination and cooking)
Pre-preparation:
Marinate 1/2 kg mutton (goat/lamb) with turmeric, salt and oil and let it rest.
Slice vertically two medium sized onions
Grind two onions, one small tomato, 1 inch ginger and one whole garlic into a fine paste
Cut one potato into halves.
Cooking:
Pour 20 ml oil in a pressure cooker and add a pinch of sugar (This is for colouring and will not sweeten the curry).
Put in 4-5 bay leaves, 4 crushed green cardamoms and 2 small barks of cinnamon and fry for a few seconds.
Fry the sliced onions and as they soften and brown, add in the paste prepared earlier and cook together.
Add 1 teaspoon each of turmeric, chilli and cumin powder and 2 teaspoons coriander powder (If you wish you can add readily available Mutton masala from the market)
Let the paste cook for sometime and then add in the mutton pieces.
Cook until the pieces are slightly tender and the water from the mutton has evaporated (this should take about 40-45 minutes on low flame).
Now add the potato, half teaspoon garam masala (My garam masala is generally a mixture of cardamon and cinnamon only) and around 150-200 ml boiling water (or according to the gravy consistency you like) and pressure cook for 10-15 minutes.
Its done!!! Open the cooker and enjoy with mudhi/chakuli pitha/rice/roti.
Hi, I am R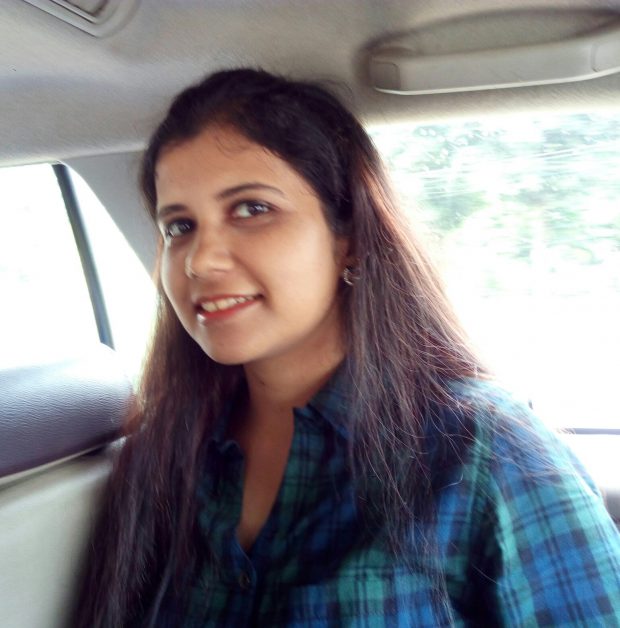 amya. I am an academic researcher in child language and speech language pathologist by profession. Apart from enjoying my 9-5 job, I love cooking and trying out different cuisines. My cooking style is influenced by regional and traditional recipes of Odisha (this is where I come from and my mother is an amazing cook!!!). I have started this blog to live my dreams, introduce you all to some heavenly delicacies of Odia cuisine and spread a smile on your face. I hope you enjoy cooking with my recipes. You can visit my food blogs on Facebook: https://www.facebook.com/fromramyaskitchen/ 
Comments
comments