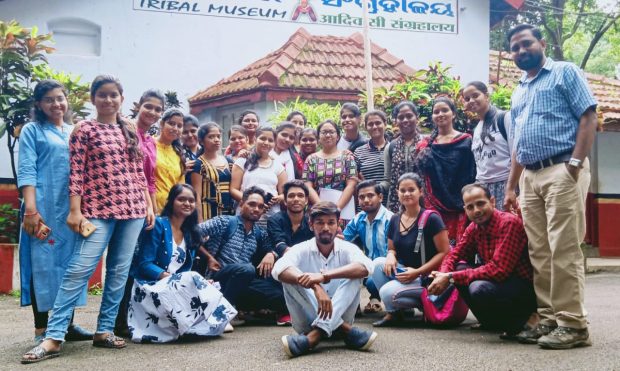 The department of anthropology , Central university of Orissa conducted a one day excursion/field visit of the tribal museum, Koraput. It has a vast collection of information gathered meticulously .The HOD Dr Jayant Kr Nayak exorted the students to obtain benefit of the visit to the museum comprising of well researched and accurate details of the tribal culture & development and this is a part of the academic curriculum and will relate to the on the spot visit to gain comprehensive knowledge. This will enhance the information and vision of the students on the detailed subject.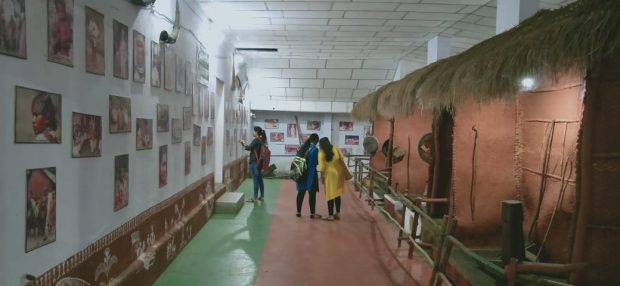 The students were guided by PhD Research Scholar Jokhan Sharma . The Scholar explained in details the exhibits and the display to highlight the historical relevant value.
The exhibits displayed the cultural socio-economic religious and the general fabric of the relevant time for the students .This was a great benefit because of the strong exhibits .The exhibits were in disarray and painted a bad picture of negligence and poor maintainance.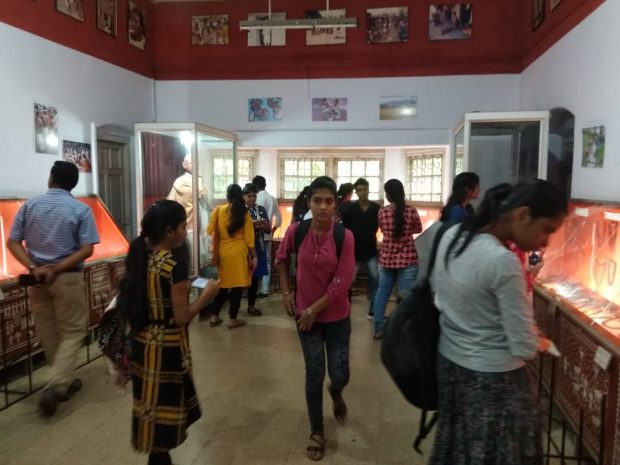 The efforts and coordination provided by Asst.Professor
B.K.Srinivas, Meera Swain and the laboratory incharge Ajay Kumar Mahapatra was immensely helpful to the students for the smooth conduct and fulfilling the aims and objectives of the entire visit to gain adequate knowledge and on the spot appreciation. Students expressed happiness after the visit.
Comments
comments