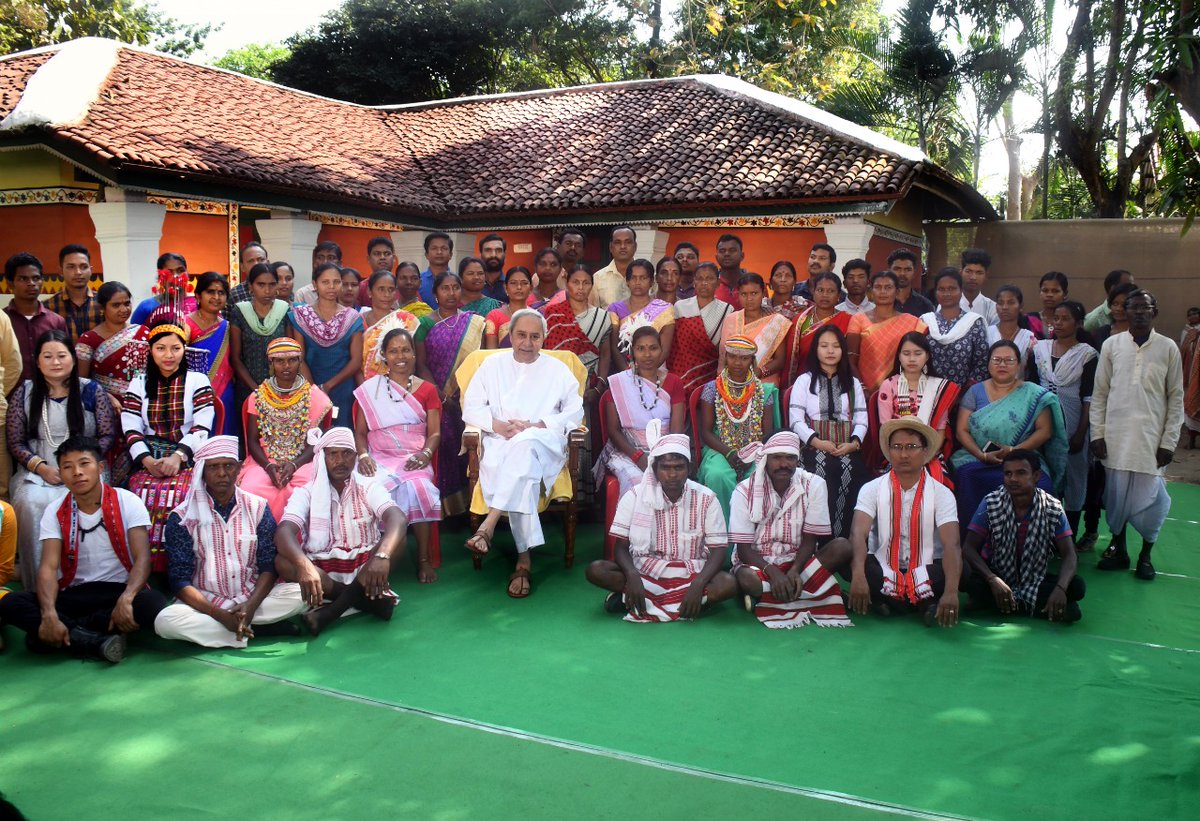 Where is Odisha, today? Where do we want to see Odisha in the next five years? These two
questions we must ask ourselves primarily, before we cast our votes this April. Like India, our
Odisha is too culturally, socially and linguistically diverse. Yet we all Odias are proud of our rich
history, arts, crafts, commerce and cultures. Our Odisha is home to 4.5 crore people which
consists of nearly 40 percent of SCs and STs, as of 2017 census. In this general elections, 3.1
crore eligible voters will cast their votes to answer the later question in the beginning.
"Naveen Patnaik" is a household name in the state. Barely, anyone might be there who have not
heard his name. Unlike Modi-ji, Rahul-ji, Naveen Patnaik's name is mostly pronounced in full
barring a very few people, mostly from media houses are seen calling him Naveen Babu during
televised debates. This makes the name, and so the leader, stand out from the rest,
psychologically.
Since the dawn of the 21st century, Mr. Naveen Patnaik, the current chief minister of the state
and the president of the ruling political party Biju Janata Dal, is at the helm of things in Odisha.
The highlights of his illustrious career include the near perfection management of the cyclone
Phailin in 2013 which brought him international recognition from the UN; 33 percent poverty
reduction-highest in the country- since 1999-2000; the successful hosting of Hockey Men's
World Cup in 2018, Asian Athletic Championship within a record 80 days, in 2017, and other
sports events of international eminence; his clean, uncorrupt, self-less service image;
transforming Bhubaneswar into a smart and vibrant city, and setting it on a path to become a
world-class city and a sports hub. More importantly, a neutral, secular, peace-loving politician is
very unlikely in Indian politics, has made Mr. Patnaik the undisputed leader both in Odisha, and
India.
Evidently, Naveen has portrayed his image as such. Honestly, he is the only one of his kind in
Indian politics, the rare kind of politicians.
The simultaneous general elections both at the state and national level, have already defined the
approach to this electoral battle ground. These elections will notice the rhetorical hate-speeches,
hate-mongering, religious polarization, caste politics, and lavish disbursal of money for political
gains undoubtedly.
However, Naveen's women reservation card and the KALIA scheme have become the word-ofmouth and spread across the state like an epidemic. This, in particular, has shelved and set aside the debate of anti-incumbency factor to a large extent. Nonetheless, Mr. Patnaik's fielding of a 70 year old SHG woman leader from his own constituency as a tribute to the women of the state has caught attention like wildfire.
Dissenting leaders are a part of politics and electoral process. Despite of many dissenting faces in the incumbent BJD, demanding their candidature from their constituencies, and many other
leader s already have changed their parties mostly migrated to the Bharatiya Janata Party, BJP.
The migrated leaders have already have secured their candidature on their new party's tickets as
it is clear from the first list of candidature of the BJP for both the Lok Sabha and Vidhaan Sabha.
Mr. Naveen Patnaik is widely popular, secular, and liberal person. These attributes largely
project him as a true Odia, even though he does not speak it well enough by an average standard.
He understands and knows a bit of Odia. His utterances, at times, have infused light-hearted fun
among his audiences, especially, the general mass.
But, the question is, do we not need a chief minister who has proved to be an honest and able
administrator, a peace-loving politician in this highly chaotic age of politics, with his liberal
views and understandably a true secular leader standing as the backbone of the states inclusive
growth, and driving force of the administrative machinery. Or, do we need an Odia speaking
leader with a conservative ideological mindset and not-so-efficient administrator, whom
members of his own party think as inferior to them, even never won an election till date on the
holy soil of our beloved motherland Odisha?
To sum this up, as the BJP is claiming, it is One versus All, at the national level which has not an
iota of truth in it as the BJP is going into the elections with its NDA allies in many states, like
Shiv Sena in Maharashtra, JD(U) and LJP in Bihar, AIDMK in Tamil Nadu and in many other
states. But, it is one versus all, truly, here in Odisha. This election will prove the mantle of Mr.
Patnaik, the longest serving chief minister of the state and manifest the future of Odisha. I leave
the concluding statement to the wise minds of the readers.
Satyaraj Behera
[email protected]
(DISCLAIMER: This is an opinion piece. The views expressed are author's own and have nothing to do with Bhubaneswar Buzz views.)
Comments
comments