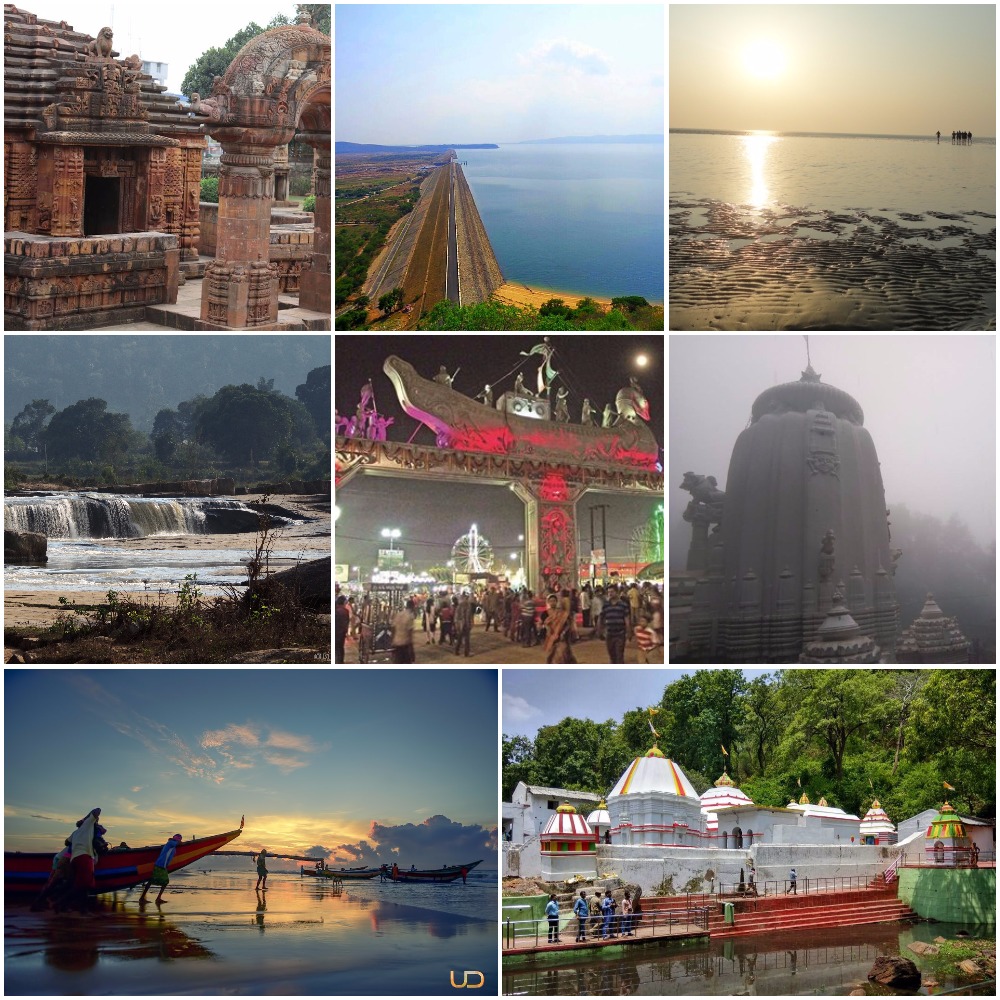 During my curation of @WeArebbsr on Twitter I had posted a briefly on history and culture of the 30 districts of Odisha . Compiling them in this blog. #OdishaDiaries
There are 30 Districts divided into 54 Sub divisions. Each district has its unique history and Culture. Let's take a virtual Sneak Peak into this unique history and culture of each district . #OdishaDiaries
This is my attempt to highlight the rich culture and history of Odisha . Request everyone to share this as much as possible.
ANGUL
Let's start with Angul : The industrial hub of Odisha
Anugul derives it's name from a feudal chief Anu who led a revolt against King of Bhanja dynasty who ruled over Area called Angulaka-Pattana.
Rulers of Anugul in the Past: Bhanjas , the Sulkis of Kodalaka Mandala, the Nandodbhavas of Airavatta Mandala, Tungas of Yamagartta Mandala.
The area ws also ruled by Somavanshis, GangaDynasty led by ChodagangaDev, Suryavanshis led by KapilendraDev in medievalPeriod.
Somanath Singh Jagadev was the last independent king of Anugul (1814 to 1847) when he was deposed by the British government.
The king's family deity or Kuladevata God Madanmohan temple is worshipped by villagers.
Some popular tourist attractions in Anugul district are Budhi Thakurani Temple , Bhimakund , Tikarpada Tiger Reserve etc.
BOUDH
Now let's go into the 2nd district Boudh which is located almost at the centre of the state.
The name Boudh is likely to have been derived from Boudha or Lord Buddha as it was an important Buddhist centre in the past.
The region was known as OdraDesha during the rule of Yayati I (son of King Janmajeya of Kosala) who established his capital at Jagati,Boudh.
The Boudh region was also ruled by Ganga Dynasty , Suryavanshis , Chouhan dynasty of Sambalpur in the past..
The Maratha attacked Boudh in 1800 AD and defeated Raja BiswambaraDev who ruled as a feudatory Raja of Nagpur by Paying tax.
After the British conquest of Odisha in AD 1803,Raja Biswambar Dev submitted to the British entered into a treaty agreement on 3 March 1804.
Boudh has been an important seat of Buddhist , Shaivite and Sakta sects in the past. Numerous relics of all 3 sects are found.
BALANGIR
Now comes 3rd District Balangir whose history dates back to times of Ramayana when Kusha established Kushasthaliputra Kingdom.
Kushasthaliputra established by Kusha comprised of Balangir,other regions in western Odisha and Bastar region of Chattisgarh.
Balangir is regarded as Land ofTantrik culture and Vajrayana-Buddhism.The region was famous for Tantra Vidya in ancient times.
The 64 Yogini Temple at Ranipur Jharial stands testimony to the this Tantra culture of Balangir area.
The name Balangir originated from Balaramgarh a kingdom setup by Balaram Deo from Patnagarh in the 16th Century.
Suktisavya or Suktimati a village on the banks of river Sukhtel in Balangir District finds mention in Mahabharata.
5thC BC Grammarian Panini who laid down Grammar and Principles of Sanskrit was born at TitilaJataka/Titlagarh in Balangir.
The Chedi Dynasty which ruled the Balangir Area in end BC and early AD period were known for illustrious battle conquests.
The ancestors of Mahameghabahana Kahravela also hailed from Chedi Dynasty who established the Kingdom of Kalinga.
The area was also ruled by Panduvamsis , Bhanjas , Somavamsis , Kaluchuris , Chodas , Gangas and Chouhans in the past.
SomavanshiKings had built many temples here that can be dated back to 8-9th centuryAD. Largest of them is the Someswara Shiva Temple.
The Harishankar Temple,an unique temple where Shiva and Vishnu are worshipped together at the slopes of Gandhamardan Hills.
Buddhist relics and caves found in the plateau region of Gandhamardan Hills are believed to be remains of Palmagiri University.
Chinese Pilgrim Xuanzang visited in7th CenturyAD and describes temples containing lifesize gold images of Buddha in the region.
BARGARH
Now let's move on to our 4th District Bargarh where one finds and amalgamation of people of different regions.
Bargarh region was under Balangirgarh and Sambalpur throughout the past until it was carved out of Sambalpur District in 1993.
The Dhanu Jatra 10 day long enactment of Kansa-Krishna story,Bargarh is one of it's kind and largest open air festival the world.
Lord Vishnu is worshipped in the form of Nurshingha at the 13th Century Nursighanath Temple at Paikamal,Bargarh.
BALESWAR
And now comes the 5th District Baleswar or Balesore
Baleswar region has been part of the Kingdoms of Kalinga , Toshala and Utkala in the past.
In medieval period the region also came into the rule of the Mughals , Marathas and was part of Bengal presidency until 1930.
Baleswar being a natural harbour was an important trading point for British , Dutch , French and Portugueese ships in India.
Acc to some , the British had first planned to set up their East India Company at Baleswar but later moved to Calcutta.
Abdul kalam Island near Chandipur is India's primary centre for Missile and sounding rockets tests since 1989.
Baleswar is the birth place of Novelist Fakir Mohan Senapati who is credited for the revival of Odia Language.
Statues of Lord Buddha unearthed at places like Avana,Kupari,Basta & Ajodhya indicate Baleswar being a prime Buddhist Centre.
The statues of Lord Mahavira found at Jaleswar, Balasore & Avana 10-11th century and show existence of Jainism in the region.
The statues of Lord Mahavira found at Jaleswar, Balasore & Avana 10-11th century and show existence of Jainism in the region.
The Panchalingeswar Temple , a one of a kind natural Shiva Linga (Phalus) temple is at Nilagiri , Baleswar.
The Sun temples of Ajodhya, Seragarh, Nilagiri and Bardhanpur are indications of an older civilization in the region,Baleswar.
BHADRAK
Now let's go to our 6th district Bhadrak
Bhadrak is named after Maa Bhadrakali ( A form of Goddess Kali) who is said to be the presiding deity of the region.
In Banta,Basantia,Basudevpur various melas are organised in several days of year out of wich Panchuka Purnima stands out.
On Panchuka Purnima a boat is sailed in the big pond of Basantia village in the memories of Odia Sadhabas.
King Mukunda Dev was the last sovereign indigenous ruler of Bhadrak.
Eram,Bhadrak where about 30 people were killed by the British while fighting for independence is called 2nd JallianwalaBagh .
On 1 April 1993, this district was carved out from the Balasore District and became a separate entity.
The Patana Mangala in Chatrapada, Bhadrak is famous for Mangala temple with the biggest pond of Odisha.
CUTTACK
Now let's go to the 7th District Cuttack or Katak .
Cuttack or Kataka derives it's name from Prakrit / Odia word Katak which means Fort.
The Barabati Fort established by Maharaja Markata Keshari in 989 CE , remains of the fort can been seen in the city .
Maharaja Markata Keshari built stone embankment to save the city from flooding from Kathajodi and Mahandi in 1000CE.
Maharaja Markata Keshari built stone embankment to save the city from flooding from Kathajodi and Mahandi in 1000CE.
Later Kataka also became the capital of Suryavanshi Gajapati Dynasty and was also ruled by Raja Mukhunda Dev.
In 16th Century , a invader named Kalapahada attacked the Barabati Fort and looted it.
Kalapahada also destroyed several temples , Buddhist relics and monuments all over Odisha during this period.
Who Kalapahada was and why he did so still remains a mystery although there are several theories.
Kataka/Cuttack remained the industrial and de facto capital of Odisha till 1948 when the capital was shifted to Bhubaneswar.
Kataka is known as the Millenium City: More than 1000 years of history and Silver City : Silver Fiigree work(Tarakasi).
Sorrounded by 3 rivers Kathajodi , Mahanadi and Birupa the city provided a strategic advantage for Kings in the past.
Maa Kataka Chandi is the presiding deity of the region.
Cuttack is famous for Durga Puja during which the idols are studded with Silver and Gold filigree work.
The remains of forts of Chodaganga Dev and other kings who ruled the are canalso be found near Choudwar and Banki.
Cuttack district also houses the Lalitagiri Vihara : The famous Buddhist Monastery.
Recently remains of a 4000 year old civilization has been unearthed inside Chandaka Forest near Banki , Cuttack.
Cuttack district also houses the Lalitagiri Vihara : The famous Buddhist Monastery. Buddhist relics have also been found in places like Bandareswar , Chandia , kapaleswar etc.
The Churangarh fort at Dadhapatna is another testimony to the the rich history of the region.
DEOGARH
Now let's move on to our 8th district Debagarh or Deogarh
Debagarh or Deogarh likely means the Land of Devas or Devtaas.
Debagarh was capital of the Bamra or Bamanda princely state .
Raja Shri Basudeb Sudhal Deb (1869–1903) of Gangavamshi Dynasty ruled this region.
Raja Shri Basudeb Sudhal Deb was one of primary advocators of Odia Nationalism in early 20th Century.
The present day Debagarh district was created out of Sambalpur District in 1994.
DHENKANAL
Now let's go to our 9th District Dhenkanal .
Dhenkanal is likely to have got it's name from Dhenka Sabara : The tribal Chieftian of the region in 16th Century.
In 1529 . during the rule of Gajapati Maharaja of Utkal Sri Sri Pratap Rudra Deb he captured the Dhenkanal Area.
Gajapati Maharaj appointed his commander who had led the conquest as the Raja Of Dhenkanal .The region was ruled by his descendants till the British captured the region.
Bhuban ,Dhenkanal is home to India's youngest freedom fighter #BajiRaut who was shot dead by British on the banks of Brahmani.
Joranda , Dhenkanal is the birth place of Mahima Dharma which worships Sunya Brahma and is a mixture of Buddhism and Jainism. It has the major elements of Advaita school of Vedanta philosophy. And of course in addition to that mixture of other 2 religions.
GANJAM
Now let's get into the 10th District Ganjam .
Ganjam means Granary of the world,named agfter a British fort used by them to store Grains situated on the banks of Rusikulya.
Ganjam was a part of ancient Kalinga Kingdom in the past.
The fort at Jaugada , Ganjam was occupied by Ashoka during his Kalinga conquest.
Edicts dating to more than 250 BC are found at Karingala Parbat , Jaugada.
The district was a part of Madras Presidency during British Rule and was inducted into modern Odisha state formed in 1936.
Berhampur , Gopalpur and Chattrapur are the primary cities in Ganjam district.
Ganjam provides an amazing confluence of Odia and South Indian food .
Berhampur is known for SilkSarees and is also famous for Achaar and Papad.Gopalpur has one of the finest beaches in the state.
TaraTarini Temple on Kumari Hills , one of the four primary Shakta Peethas in India is the presiding deity of the region.
Maa TaraTarini is worshipped in Vajrayana Buddhism also and presents a confluence of Hindu and Buddhist tradtions.
Maa Bharavi is also worshipped in various village shrines in Ganjam district.
Budhakhol Temple in Buguda Block is another Temple which gives an amazing confluence of Shaivite and Buddhist traditions.
GAJAPATI
Next comes the the 11th State Gajapati
Gajapati is named after Maharaj Krushna Chadra Gajapati who played a pivotal role in creating the state of Odisha.
The Parlakhemudi estate was established by Gajapati Kings in 15th Century.
During the regime of these kings Kalinga extended from the Ganga in the North to Udoyagiri in Nellore district in the South.
Gajapati district has close proximity with Srikakulam district in AP and gives a confluence of culture of both states.
Mahendragiri Parbat where Parshurama is believed to be in eternal penace is in Gajapati District.
JHARSUGUDA
Now comes the 12th District Jharsuguda 
Jharsuguda derives it's name from Jharguda meaning dense forests and was part of Sambhalka or Sambalpur Kingdom in the past.
Jharsuguda has an airport which was used during World War II.
Maa Brajeshwari at Brajrajnagar is the presiding deity of the region.
Jharsuguda is one of the major industrial centres of Odisha.
JAJPUR
The 13th District is Jajpur : Biraja Khetra
The Puspagiri Mahavihara built in 7th Century is one of the largest Buddhist Universities along with Nalanda ,Vikramshila etc.Located on top of Langudi Hills , Pushpagiri contains ruins of stupas, rock-cut sculptures , inscriptions and artefacts
Ratnagiri is another Vihara or University built in 6thC which was famous for mediation studies in the ancient times.
Udayagiri is another Vihara located in the same vicinity. At Udayagiri , statues of Buddha,Tara,Manjusri,Avalokiteśvara,Jatamukuta Lokesvara and many terracotta seals have been found.
These three Viharas along with Lalitagiri are known as the Diamond Quadrilateral of Odisha.
MaaBiraja (also worshipped as PragyanParamita),A goddess worshipped in Hinduism and Buddhism is presiding deity of the region.
In a village named Arangabad in Bari Block , Jajpur : Jagannath , Balbhadra and Subhadra are worshipped as Buddha Gosain.In this temple , all festivals of Lord Jagannath are observed except Ratha Jatra .
Dasaswamedha Ghat on river Baitarani,built during the rule of Jajati Kesari is famous for Baruni Snana during Chaitra Parba.
The Saptamatrukas :Brahmani,Vaishnavi,Maheshvari,Indrani,Kaumari,Varahi, Chamunda,Narasimhi are worshipped in several places in Jajpur district.
Buddhist relics have also been found in several other places of Jajpur like Singhapur , Chattia etc.
JAGATSINGHPUR
Next is Jagatsinghpur district .
Jagatsinghpur was previously known as Hariharpur and was renamed by JagatSingh who administered the area during Maratha rule.
Maa Sarala is worshipped as the presiding deity of the region.
Tirtol(Chittol), an ancient port in Jagatsinghpur finds mention in Huen Tsang documents that he went to Sri Lanka from here.
Kujanga is a place in Jagasighnpur district where remains of ancient civilisation have been found.
Paradip , one of the largest and busiest ports in India is in Jagatsinghpur district.
KHORDHA
Next is the Khordha district : The land of Paikas .
Khordha has been the capital of Kalinga state before recorded history.
In 261 BC , Ashoka :King of Magadha supposedly attacked Kalinga and fought against King Of Kalinga on the banks of Daya River.
Mysteriously , the name of the , King of Kalinga during the Kalinga War is not mentioned anywhere.The King's daughter's name is mentioned as Karubaki with whom Ashoka is said to have fallen in love.
Ashoka mentions in his inscriptions that he turned from Chandashoka to Dharmashoka and adopted Buddhism after the bloodshed although there are evidences that he continued his millitary conquests and killings even after that.
There are several mysteries about the Kalinga war that are yet to be found out.
The ruins of an ancient fort lies at Sisupalagada,near Bhubaneswar which is regarded as 1of the oldest fortified cities in India.
Kharbela:The most illustrious ruler of Kalinga who regained the lost pride of Kalinga in the Kalinga War by defeating Magadha. Mahameghabahana Aira Kharabela promoted dance,art and handicrafts of the state and constructed several forts ,wells and roads. His Kingdom at it's peak covered more than 50% present day India.
The first mention of India as BharatVarsha was by Kharabela in 1st Century BCE when he ruled over major portions of Bharat.
Khordhagada was known for it's millitia : The Paikas who fought like warriors and had pride of a lion.
Khordhagada was the last independent fort of India to be captured by British in 1827.
Buxi Jagabandhu led the revolt against the British which is regarded as the first real war of Independence in India.
Remains of 5000 year old civilization contemporary to that of Sindhu Valley were unearthed at Suabarei ,near Bhubaneswar recently. The structures found here are made from a quality of mud which is waterproof.
Bhubaneswar , the Capital of Odisha is known as the Temple city of India and contains more than 1000 temples .
Kapileswar,a village near Bhubaneswar is argued by some to be the birthplace of Lord Buddha although it is yet to be verified.
Old name of Bhubaneswar was Buddheswar.Maa Buddheswari was the presiding deity until Tri-Bhubaneswara became d presiding deity. Present name Bhubaneswar is either derived from Maa Bhubaneswari or Tri Bhubaneswara.
Khandagiri and Udayagiri caves in Bhubaneswar are believed to be have been a Jain Monastery established by Kharabela.Kharabela's inscriptions about his rule and conquests have been found at Hati Gumpha , Khadagiri. One inscription also states that Mahameghabahana Kharabela rode on an Elephant (Named Aira-vats) for his conquests.
Bhubaneswar is known as the temple city of Indian and his home more than a thousand small and big temples.
KENDUJHAR
Now let's go to Kendujhar district
Kedujhar derives it's name from the fort of KendujharGad established by the Khijinga Kingdom of 15th Century.
The Bhuyan and Juang tribes of Kendujhar are believed to one of the most ancient ribes in the world.
One of the oldest rocks in the world(38000 million yrs old) have been found in Kendujhar and Mayurbhanj districts.
At Sitabinj, one finds the fresco paintings in the cave shelter of Ravana Chhaya dating back to the 5thCentury or even before.
Kendujhar is known for it's majestic water-falls , roaring gorges, mountains and minerals.
KALAHANDI
Next is Kalahandi district
Kalahandi (Kalahani) derives it's name from it's previous name Karandam meaning Land of gem stones .
Kalahandi was famous for Precious stones like Karandam (corrundum) , Neelam(Sapphires) etc.
Maa Manikeswari is the presiding deity of the region.
Tel Valley in Kalahandi contains one of the oldest civilizations in India. Asurgada in Kalahandi had an advanced civilization 2500 years ago. Iron Age and Stone Age settlements ahve also been found in parts of Kalahandi district.
Kalahandi is famous for  forest resources, gemstone, bauxite,dance, music, folklore, handicrafts and arts.
KANDHAMAL
Nowcomes Kandhamal which derives it's name from Kandha Tribe inhabiting the region.
The district is populated mostly by Kandha and Gond tribes who are believed to be the first inhabitants of Odisha.
Excavations at Dungi near Phulbani has unearthed A stautue of Lord Buddha , BoddhiStupas and ShivaLingas from different times.
Daringbadi in Kandhamal district is a serene place in the lap of nature and is known as the Kashmir of Odisha.
Kalinga valley is located 48 km away from Phulbani. The valley is famous for silviculture garden and medicinal plant cultivation.
The Danda Nach is celebrated in the district mainly by tribals, especially Kondha and Gond tribe. They observe this for thirteen days with sanctity. People go fasting for all the thirteen days who viewed for the particular boon or for grace. The festival starts from first April and closes on thirteenth day. The closing ceremony is called as "Meru".
KORAPUT
The Next district  Koraput .
Koraput derives it's name from Korra-Put :Korra means a medicinal herb(Nux Vomica)available in the area and Put means village. Another origin of the name Koraput could be that : The tribals worship the Sun God as Kora . Koraput- Land Of Sun God.
Koraput is also known as Sabara Srikshetra . Earliest evidence of worship of Lord Jagannnath has been found in several regions of Koraput.
Koraput has been ruled by Satvahanas , Nalas , Ganga , Suryavanshis in the past etc.
Nalas were one of the most influential kingdoms in 7th-8thC .Their capital was at present day Podagada or Pushkari in Koraput.
Nala Dynatsy of Koraput ruled in parts of Eastern and Central India and even parts of AP and Mahrastra at their prime.
The Nala dynasty are believed to be descendants of the Nishada Kingdom ruled by Ekalavya during Mahabharata.
Koraput was also ruled by Ishvakus who are believed to descendants of Lord Rama with capital near Jeypore.
Koraput came under the French possession in 1753 A.D after the Nizam of Hyderabad whi ruled over the area then sold it to the french.
In 1758,British defeated French in battle of Rajamundry (AP) and annexed the region.
The Raja of Jeypore, Ramachandra Deo was granted partial autonomy by the British .
The ethnic composition of Koraput is unique. Kandha. Poraja, Gond and Koya tribes are believed to be Dravidian Races. The Sabara and Gadaba tribes (probably the earliest inhabitants of the region) belong to Kolarian Race and have close cultural links with Santhals . The Bondas belong to Austo Asiatic race . Origin of tribes like Omantya and Bhumia is still unknown.
Kuntipada in Koraput district is home to a temple which houses thousands of Shiva Lingas and Buddhist Stupas. It is known as Koti Linga Parbata.
Koraput is a rich Limestone & Bauxite district.China clay, Nepheline Synite, Gold and couloured stones are also found.
Deomali in Koraput district is the highest mountain in the state at 1672metres.
Kotpad in Koraput district is famous Kotpad Silk Sarees all over India.
KENDRAPADA
Next comes Kendrapada
Kendrapada is likely to have derived it's name from Kendera baja (A musical instrument)
Kendrapada lies in the delta of Brahmani and Baitarani and is one of the most fertile districts in the state.
Kendrapara is known as 'Tulasi Khetra' with Sri Sidha Baladev Jew as its presiding deity.
According to mythology , a demon named Kendrasura was killed at the place by Lord Balaram.
Baladev Jew Temple is a unique temple where Balabhadra/Balarama is main deity in d Holy trinity Jagannath,Subhadra,Balabhadra.
Acc to legends , Baladev Jew Temple was previously situated at Balarampur village on banks of Luna River. The location of Baladev Jew temple has been changing in the past,from an unknown location where it was demolished toBalarampur and from Balarampur to Ichchapur (where the present day temple stands) est. during Maratha Rule in Odisha in 17th century.The rituals of Baladev Jew Temple are also similar to Jagannath Temple except the fact that Lord Balaram is the main deity.
Raja Gopal Sandha of Kujanga and Zamidar of Chhedara Srinivas Mahapatra also played major role in building the Baladev Jew temple.
MALKANGIRI
Next comes Malkangiri
Present day Malkangiri district was carved out of Koraput in 1992.
Dandakaranya Forests mentioned in Ramayana exists in Malakangiri along with bordering districts of Chattisgarh.
Malkangiri is home to the Indigenous Bonda Tribes whose culture has unique identity.
The lower Bondas have contacts with the outer world but Upper Bondas have no contact with the outer world.
MAYURBHANJ
Now let us go to the next district Mayurbhanj 
Mayurbhanj was ruled by Bhanja Kings of Khijinga Mandala in medieval times with their capital at present day Khiching.
The Khijinga mandala of Bhanja Kings also covered Singhbhum district in Jharkhand and Midnapore district in WB.
The name Mayurbhanj orginated when the Mayur Kings of Kendujhar and Bhanja Kings of Khijjinga merged their kingdom.
Maa Kichchakeshwari at Khichching is the presiding deity of the region.
The Hari Baladev Jiu Temple, the Khichhing temple are major shrines in the region built by the Bhanja Kings.
Mayurbhanj is famous for Chhau dance which is a unique mixture of Martial Arts , Tribal and Classical dance forms.Chhau dance has lots of similarity with the famous Nataraja Dance of Lord Shiva.
Mayurbhanj State had been under Maratha rule during the 18th century and became a British protectorate in 1829.
Bhanja Kings were pioneers of development and played key role in est of Ravenshaw College and other educational institutions.
Similpal Tiger Reserve which has the highest tiger population in the country is in Mayubhanj district.
NABRANGPUR
Next comes Nabarangpur district.
Nabrangpur district was part of Koraput district and shares a similar history with Koraput as a part of same kingdoms.
The region has been ruled by Ataviaks , Satavahans , Ishvakus , Nalas , Sailavansis etc in the past.
Nabrangpur along with Malkangiri and Koraput were the epicentres of Quit India Movement in the Esetern part of India.
Maa Bhandargharani of Nabarangpur is the presiding deity of the region.
Papadahandi temple, Nabrangpur is one of the largest congregation places on Shiva Ratri in Odisha.
NUAPADA
Now , let's go to Nuapada 
Nuapada derives it's name from Nua-Pada meaning New Town/Village.
Nuapada was part of Kalahandi area until 1992 when it was carved into a new district .
Jogeswar Mahadev Temple at Nuapada is one of the oldest Shiva Lingas in state dating to 6th Century.
NAYAGARH
The next district is Nayagarh 
King Suryamani of Baghela dynasty came to Puri and established his kingdom at Nayagarh in 13th Century.
Present Nayagarh District consisted of the four Garjats Ranpur, Nayagarh, Khandapara and Daspalla.These Garjats played an important role in the freedom struggle of India.
The Daspalla and Khandapada estates were founded in 15th and 17th Century respectively.The Ranpur State is one of oldest kingdoms in Odisha and India believed to have originated in 1800 BC.
Maa Dakshina Kali Temple at Nayagarh,RaghunathJew Temple at Odagaon,Nilamadaba at Kantilo are important shrines in the region.
Nayagarh is famous for Chena Poda , popular sweet delicacy.
PURI
Now comes, Puri : The Abode of Lord Jagannath
Puri is one of the oldest urban settlements in Odisha and has been a centre for trade and cultural exchange since 5000 years.
Worship of Lord Jagannath dates back to 2000BC in Puri and nearby regions, though forms of worship has changed over time.
Lord Jagannath can be described as the Lord Of The Universe as influences of cultures around the world can be found.
Puri , is one of the oldest port cities in India . Previously known as Put , Pura , Purusottamma Kshetra etc . It is quite possible that " The Land Of Punt" mentioned in Ancient Egyptian records could be Puri.
The present day Sun Temple of Konark was built 13th century but Sun worship at Konark pre-dates recorded history.
It is believed that Lord Krishna's grandson Samba got treated from leprosy by worshipping the Sun God at Konark.There exists a leprosy ashram at Konark which is said to have existed since last 5000 years .
The Sun Temple is designed as a Chariot with 24 wheels carried by seven horses symbolising seven coulours of rainow carrying the Sun God.The wheels of Sun Temple can be used as Sun and Moon dials to calculate time exact upto hours , minutes and seconds.
An , architectural marvel Konark Temple has featured in Seven wonders of India.
Konark was also a primary Buddhist centre known as Konkama in the past. Remains of a monastery called Kuruma can be found near Konark.
Artefacts dating to ancient and medieval age have been found at several sites in Puri district.
The Gajapati Kingdom established by Kapilendra Dev in 1434 is one of the most longest lasting Kingdoms.Present Gajapati of Puri Maharaj DibyaSinghDeo still holds honorary status of King and conducts important rituals during Ratha Jatra.
RathaJatra or the Grand Charriot Festival of Lord Jagannath,Balabhadra and Subhadara is one of the largest festivals in India.
Prachi river which flows through Puri and Cuttack district is one of the oldest rivers in India.Remains of ancient civilizations have been found on the banks of Prachi River.
Several Dance forms such as Odissi , Mahari , Gotipua etc have originated from Puri.
Barahi Temple at Chourasi near Nimapada dates back to 1st Century.Mangala Temple at Kakatpur , Tara temple at Gop , Alarnath at Brhmagiri are other important shrines in the Puri district.
Raghurajpur near Puri is known for Pattachitra : An art form famous all over the world.
RAYAGADA
Now , let's go to Rayagada district
The Gada or Fort of Rayagada was established by Gangavanshi and Somavanshi Kings
The area has also been under rule of Gajapati of Puri,Jeypore estate, Mughals and was part of Viziangram dist. during British.
The Sati Kunda Goddess Majhi Ghairani is believed to be the presiding deity of the region .Paikapada a town in Rayagada district along with Kuntipadar of Koraput is believed to contain 99,99,999(1 less than 1 crore) small and big Shiva Lingas.
The Kondhs who populate major areas of the district . The Kondhas are nature worshippers. The main deity of Kondhs is Baphlai Budhi, who stays on the Baphliamali mountain.
SAMBALPUR
Now let us go to Sambalpur district : One of prime industrial and cultural heartlands of Odisha.
Sambalpur previously known as Sambhalkha as has been described by Greek Traveler Ptolemy in 2nd Century.
Sambhalka or Sambalpur is one of the oldest kingdoms in the state.
Sambalpur is named after Maa Samalei or Maa Samaleswari the presiding deity of the region.
In 15th Century Balaram Deb of Chouhan Dynasty est. a Kingdom at Sambalpur known as " Kingdom of Huma" . He built the famous Huma Temple which is the only leaning temple in the world.
The kingdom of Sambalpur was also known as Hirakhand.
Sambalpur has been a primary centre for Vajrayana Buddhism , Shakta worship and tantric Cult since ages
The 10th Avatar of Lord Vishnu "Kalki" is prophesized to be born at Sambhalla which is identified to be Sambalpur.
Hirakud Dam on river Mahanadi in Sambal district is one of the longest dams in the world.
Sambalpur was also known for Diamond trade in the past and finds mention in documents of French merchant Juen Baptiste .
SONEPUR
Now let's go to Subarnapur or Sonepur
Subarnapur or Lankapuri was one of wealthiest Kingdoms of India in past.
Maa Lankeswari is the presiding deity of the region.
Some researchers also prophesize that Subarnapur or Lankapuri is the Lanka mentioned in Ramayana not present day Sri Lanka.
Subarnapur was ruled by Somavanshis in medieval period
Acc to some records Subarnapur was ruled by a king who was Brahmin in ancient times.
Maa Sureswari is the oldest Shakti shrine of Subarnapur believed to have been established by Lord Parshuram.
Maa Khambeswari , Baba Gokhareswar and Rameswar are other important shrines in the region.
Maa Bhagabati is also believed to the presiding deity of Subaranapur by some people.
SUNDARGARH
Now we go into the last and final district Sundergarh .
Sundergarh/Bonaigarh was known as Bonai Mandala and was ruled by Mayura dynasty under Bhoumakara dynasty of Toshali.
Gangpur Dynasty also ruled the region and adjoining areas in the past
Sundergarh was part of Sambalpur divison of Chota Nagpur region during British rule and became part of Odisha
Rourkela is one of primary cities of Odisha and is home to Rourkela Steel Plant : The first integrated steel plant in India.
Sundergarh is regarded as Mecca of Indian Hockey and has produced stalwarts like Dilip Tirkey,Ignace Tirkey,Lazarus Barla etc.
Vedvyas . a place near Rourkela is believed to be place where Rishi Vyasa composed the Epic Mahabharata .
Hanuman Vatika , at Rourkela is famous for a 75 ft statue of Lord Hanuman.
Sundergarh is also known for it's natural beauty : waterfalls , mountains and dams.
With this we , come to end our journey into the rich history , culture and heritage of 30 districts of Odisha. Thank you for sparing your valuable time to read this. 
Thanks and Regards , 
~Anand
Comments
comments