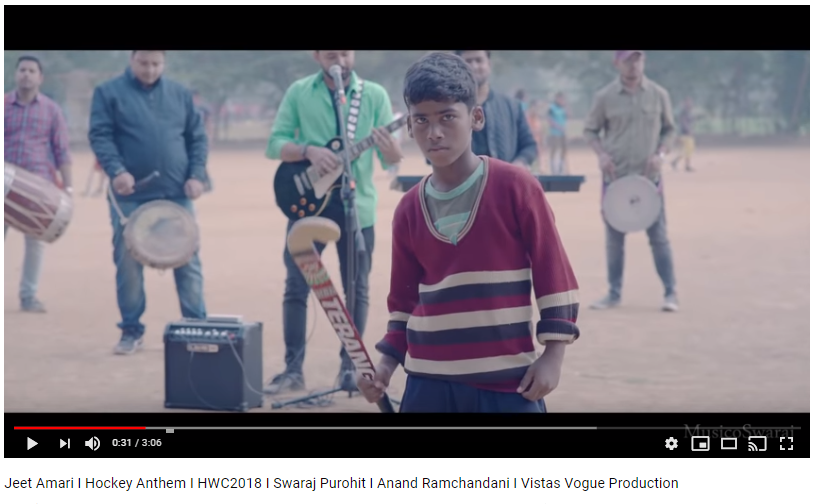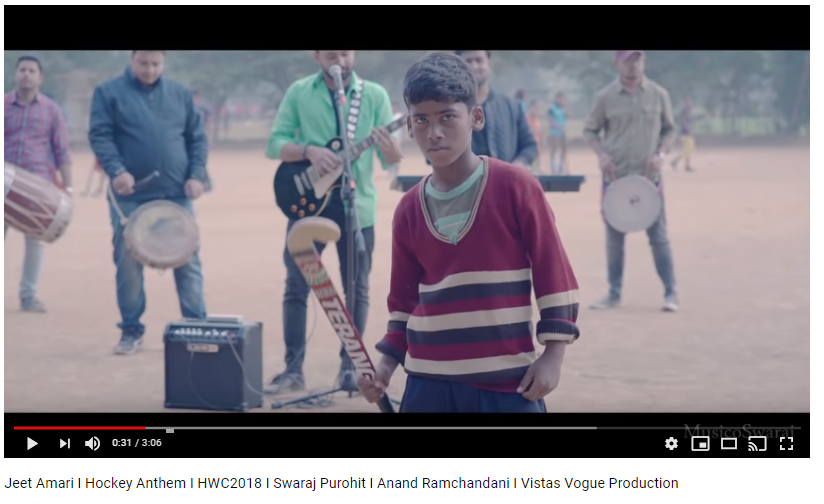 https://www.youtube.com/watch?v=gbs2WqgEKfM
Click on the link above to watch it.
Vistas Vogue Production, Musicoswaraj in association with SULHABHARNI present's official music video of the song JEET AMARI dedicated to INDIAN NATIONAL HOCKEY TEAM in this mega hockey world cup 2018.
Song featuring Swaraj Purohit, Anand Ramchandani, Buljeet Mishra, Lipan Kumar Dash & Amit Kumar. This latest song is composed and sung by Swaraj Purohit. The video directed by Director Nitin Kumar. Special Thanks to Gymkhana Hockey Stadium, Hyderabad and the rising stars of hockey who supported us in this video to promote our national game HOCKEY.
Comments
comments