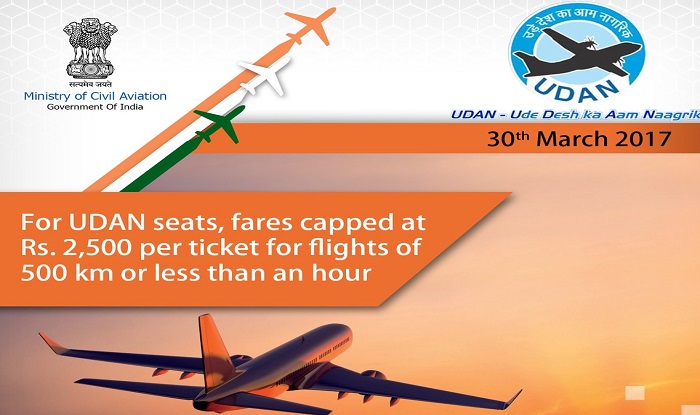 Air Odisha and Air Deccan are likely to start operations under the low-cost flying scheme by September end after they informed the government about having acquired aircraft for the purpose, a senior civil aviation ministry official said today.
The two airlines were among five operators which were awarded a total of 128 routes in March under the regional connectivity scheme, also known as UDAN (Ude Desh Ka Aam Nagrik).
The two airlines had won the largest chunk of routes with 50 of these going to Air Odisha and 34 to Air Deccan.
All carriers were given six month's time to start operations, failing which they would not be granted a licence.
Three other airlines, which were awarded the RCS routes, were Alliance Air, SpiceJet and TurboMegha. They have already started operating the flights.
"The ministry has granted a 'no objection certificate' to both the operators. At present, the Directorate General of Civil Aviation is looking into their documents before granting them a scheduled commuter operator permit," the ministry official, who did not want to be quoted by name, told reporters here.
The aircraft has a capacity of 19 seats.
The two airlines have informed the ministry that between them they have six Beachcraft B-1900D aircraft to begin operations.
The RCS scheme aims at making flying affordable for the masses with fares capped at Rs 2,500 km per hour and enhancing air connectivity to tier-2 and tier-3 cities.
The airlines are required to set aside 50 per cent of their seating capacity to be offered at discounted rates for which they receive a subsidy from the government.
PTI
Comments
comments