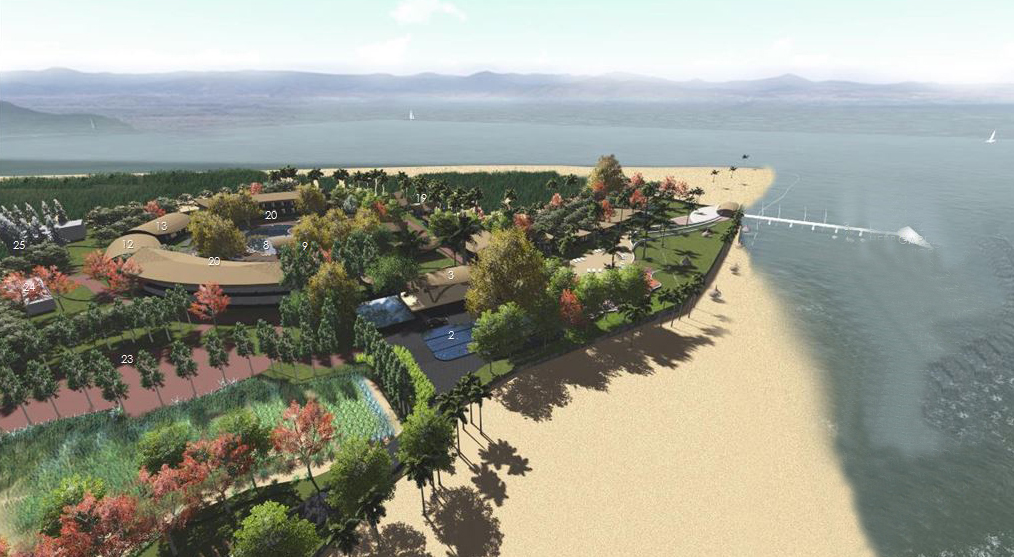 Bhubaneswar-based Swosti Group will soon be expanding its hospitality portfolio with the launch of its high-end luxury resort – Swosti Chilika Resort on the banks of the Chilika Lake, the country's largest coastal lagoon. Swosti Chilika Resort is being developed on a nine acres parcel of land located on the banks of Chilika Lake. The work at the site has started and the resort is likely to be operational partially from January 2017. They have recently started advertising for jobs at the location too.
Check out Video preview of design of the resort being planned
The major attractions of the resorts are houseboats, spa, spa on the houseboats, yoga centre, lush green landscaping, business centre, library, handicrafts souvenir shop, water sports, water scooters, facilities for water surfing, boating facilities around 26 hideaway islands. The other facilities will include horse riding, kennel, badminton and tennis court, mini golf course, bird watching tower, bicycle tours for foreign tourists, village tours, boat restaurants, lake side open air tandoor restaurant, a trendy sports bar, facilities for conference, lawn for marriage facilities. Cooking classes for foreign tourists will be another added feature of the resort.
Did you know Bhubaneswar Buzz is only portal covering Odisha to have more than 16,000 followers (consistent) in top 3 Social media platforms i.e. Facebook,Twitter and Instagram
Bhubaneswar Buzz is available in 10 social media channels, check out all of them here
Did you know Odisha is first in India to host Asian Surf Championship
Like Us in Facebook to get more content like this
Comments
comments