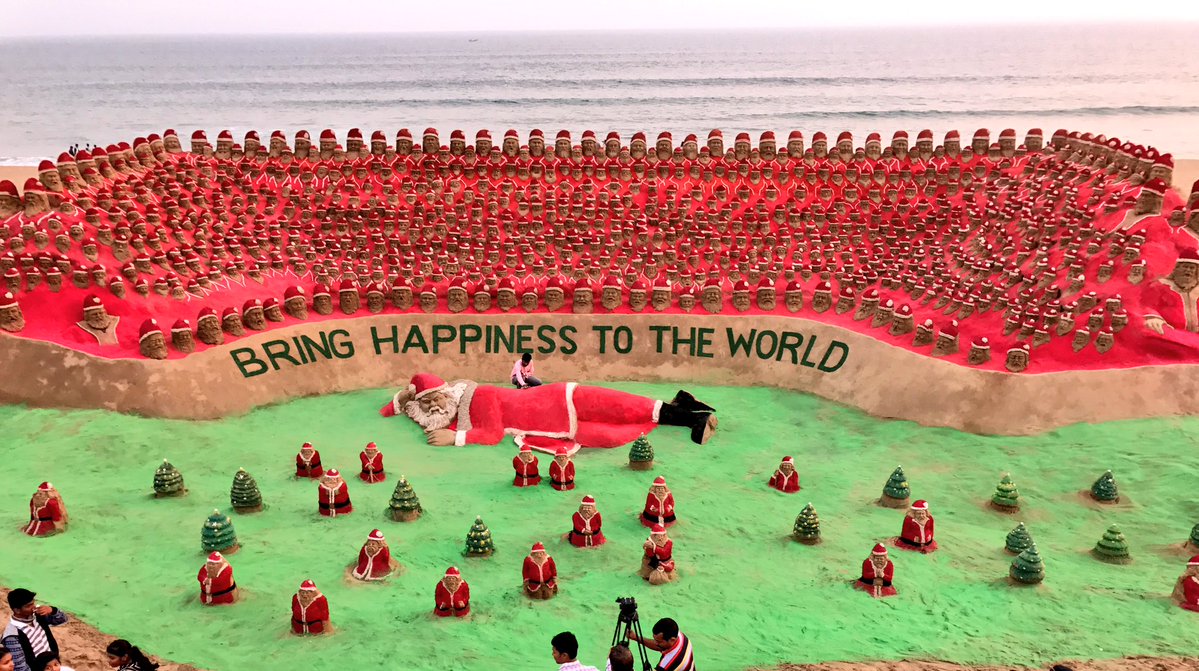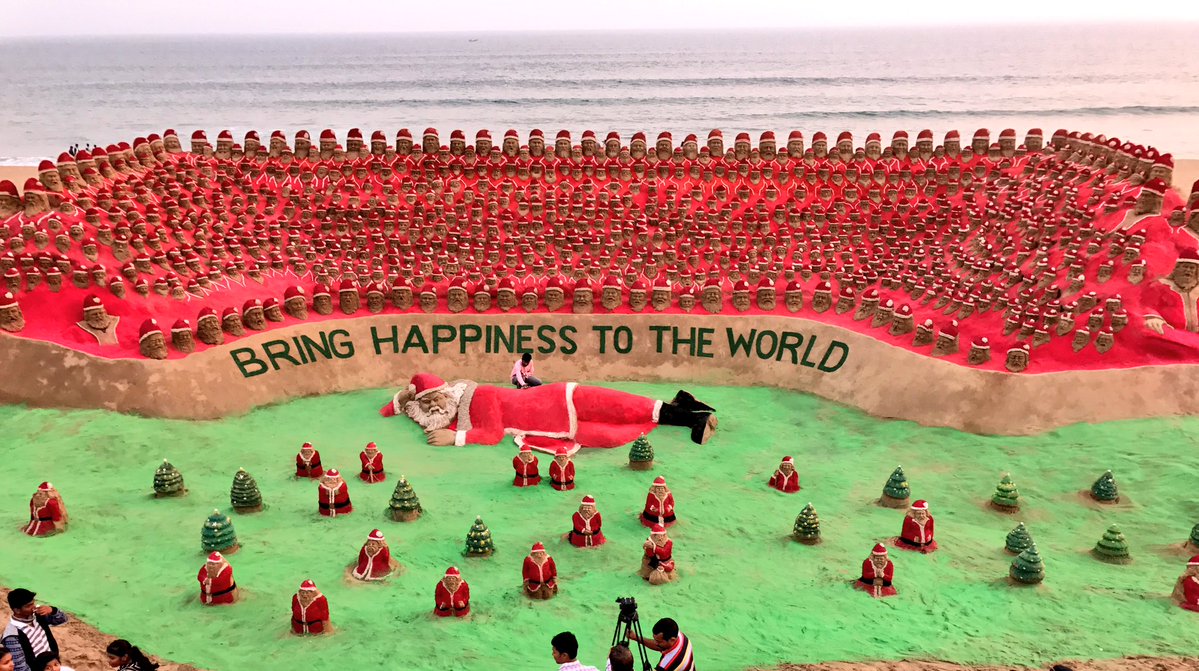 Sudarsan Pattnaik  is eyeing for yet another world record by creating 1000 sand Santa Clauses on Puri beach in Odisha. Pattnaik – who aims to spread social messages through his art – has carved a message of "Bring Happiness to the World" in the sculptures, to generate awareness about the need for global happiness. He worked on the sculptures over four days along with 35 of his students from Sudarsan Sand Art Institute of Puri. 1000 tonnes of sand were used to create the sculptures.
In 2009, he had scripted history by creating 100 sand Santa Clauses, then in 2012 he surpassed his own record after creating 500 sand Santa Clauses.
Last year, Pattnaik's 45 feet high Santa Clause, made using 100 tonnes of sand, got recognised by Limca Book of Records.
Comments
comments