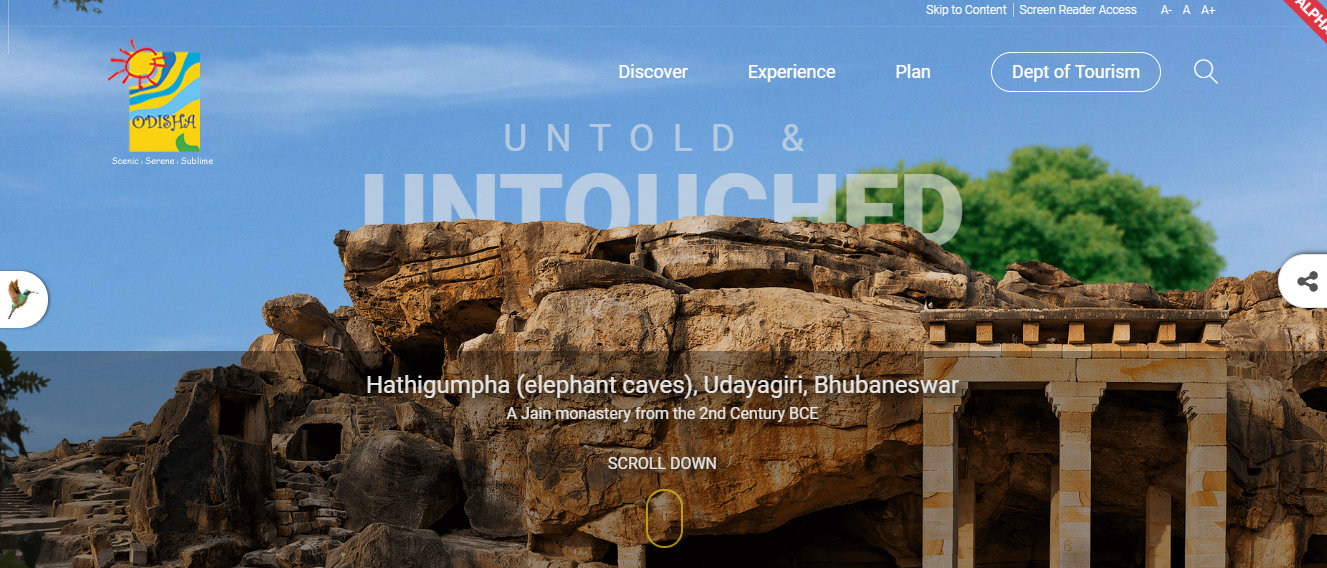 As per this article in Business Standard, awesome to see Odisha tourism department has gone for a revamp of its website.
In the new portal, the Odisha has deployed Adobe Experience Manager (AEM) that conflates artificial intelligence and analytics to provide better services to the tourists.
The department has gone for aggregation of five websites into one website to create a consolidated portal to create a one-stop solution and a single identity of Odisha for a prospective tourist.
Among states, Odisha is pioneering use of AEM platform in the country which is already currently in vogue in Australia and Visit Florida portals.
It is also used by 'Incredible India'. AEM is Adobe's platform and it enables customized and personalized user experience based on the user's search preferences and ensures enormous cloud repository to maintain and manage digital assets. With AEM tool, the new website will be mobile friendly and has a very strong analytics tool. The website Analytics will actually help determine a correlation between the success of the Digital Drive and the actual tourist influx in the state.
The department plans to feature on the website, an end to end trip planning capability including online booking with eco-tour nature camps, Panthanivas and hotel aggregator Oyo rooms. The end to end trip planner will include publishing of various trails and tour packages by DoT (department of tourism) recognized travel agents.
Comments
comments