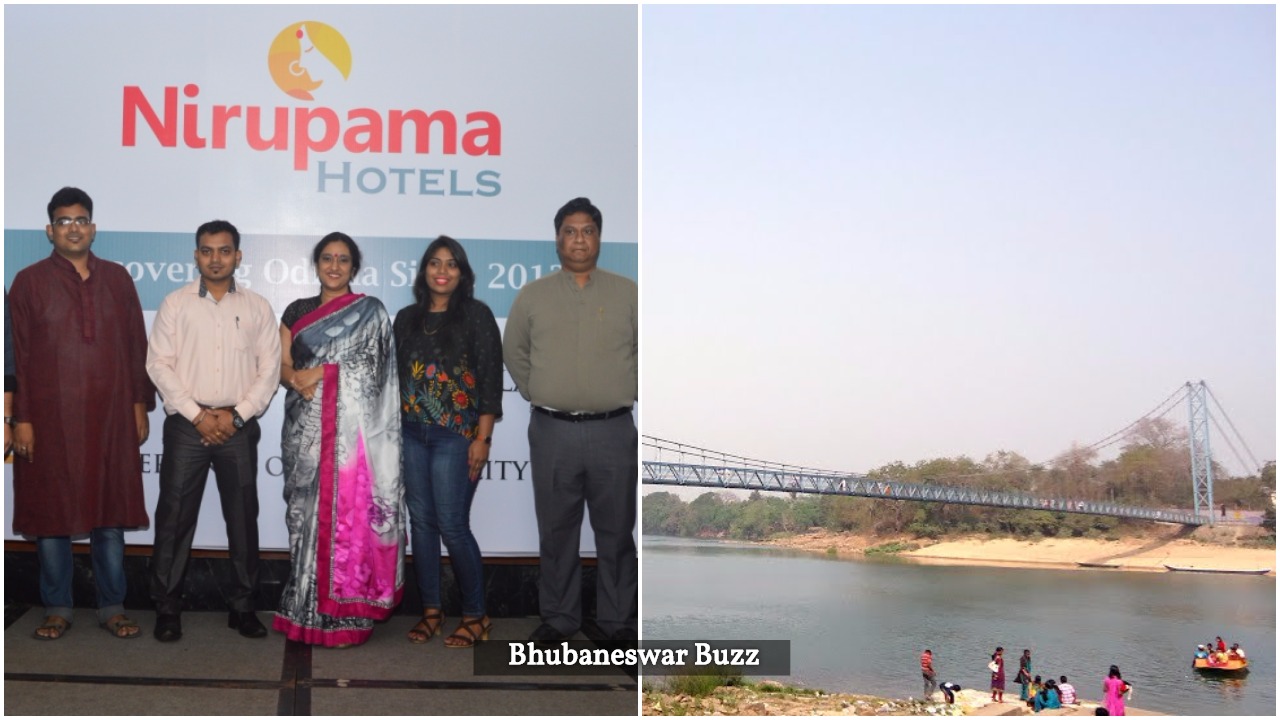 Nirupama Hotels, one of the Odisha's fastest growing hospitality brands, with an objective to promote less–hyped tourism destinations of the state has announced the launch of its fourth hotel at Dhabaleswar, here at Bhubaneswar. The official website, group brochure and a video shoot film of the Nirupama Group Hotels was also unveiled at this event.
Nirupama Dhabaleswar situated on a pristine island in River Mahanadi just 27kms from Cuttack, is located close to the golden triangle yet adequately cut off for a soul soothing experience close to a unique ecosystem. Accessible by boat or through the first ever suspension Foot Bridge in Odisha, this property is a delightful getaway at the feet of Lord Dhabaleswar's 10th century abode. Due to its locationtravelers get an opportunity to explore the nearby destinations like Mahavinayak Temple,Saptasajya, Tikarpara, Chatesvara Temple, Balaram Temple, Dandadhar Lake, Ansupa Lake near Dhabaleswar. Projecting the natural diversity around Dhabaleswar, first generation entrepreneur and founder Tanmay Das in this regard said, "With plenty to experience and enjoy, Nirupama Dhabaleswar becomes an ideal destination for all the nature lovers who want to explore the hidden treasures that the state has to offer".
Tavasya Hospitality Pvt. Ltd. (THPL), the founder group of this chain of hotels, is a hospitality venture with an objective to broad base 'value based hospitality services' in smaller towns of Odisha. With this objective THPL has acquired various tourism accommodation units (DhenkanalPanthanivas, TaratariniPanthashala, KapilasPanthashala, and DhabaleshwarPanthanivas) from the Department of Tourism for their development, operation and maintenance. These have been aptly rebranded as 'Nirupama' meaning 'Unmatched'… unmatched in its promise of affordable, consistent and efficient hospitality services to experience 'Unmatched Odisha'!
Driven by this vision, the hotel offers all modern amenities, business and entertainment avenues like air conditioned rooms, wi-fi/internet connectivity, Indian restaurant, coffee shop, business center, conference and banquet facilities, carom room, children play area, active sports facilities, nature walks, treks, customized holiday packages, parking facilities, 24hrs security service and uninterrupted power supply. The distinctive dining experiences that comes along with the above through delectably created signature odia dishes among other Indian cuisines makes Nirupama the chosen destination for business travelers or tourists. To top this all the four Nirupama Hotels are located in the very cradle of nature basking in the bounty of Odisha's natural beauty and rich cultural heritage that lays enshrined in its innumerable ancient temples and temple towns like Kapilas, Taratarini or Dhabaleswar. Nirupama beckons the world travelers and nature lovers to experience and celebrate Odisha's natural splendor and cultural heritage for a heart-warming spiritual experience!
Comments
comments