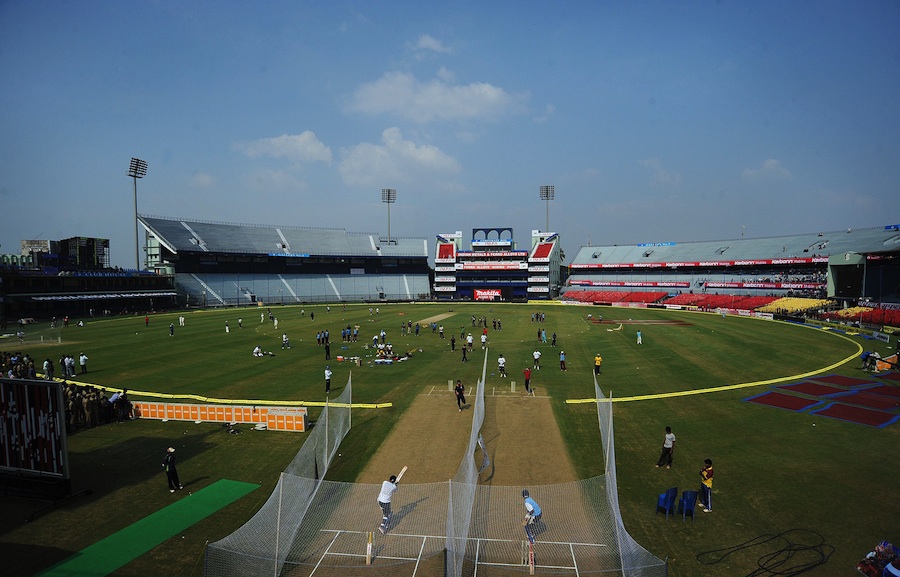 Rajkot and Visakhapatnam will host their first ever Test respectively when India play their five-Test series against England starting November 9.
The BCCI today announced the dates of the series comprising five Tests, three ODIS and as many T20 Internationals from November to February.
Rajkot will host the first Test of the series from November 9-13, followed by the second Test in Visakhapatnam from November 17-21. The teams then travel up north for the third Test at Mohali from November 26-30. The remaining two games will be played in Mumbai and Chennai, from December 8-12 and 16-20 respectively.
Significantly as per the timings of the Test matches released in the BCCI website, there would not be any Day/Night Test matches against England also. As per timings, all matches will be starting at 9:30 am.
BCCI, released a video of new Head Coach Anil Kumble with Indian Test skipper Virat Kohli, where they describe, how in past India had many tussles with the England team and how important this series will be.
England are expected to go back home for Christmas before returning for the limiter overs leg of the tour.
The ODI series begins in Pune on January 15, followed by games at Cuttack and Kolkata on January 19 and 22 respectively.
The three T20 Internationals will be played in Kanpur (January 26), Nagpur (January 29) and Bengaluru (February 1).
PTI
Comments
comments