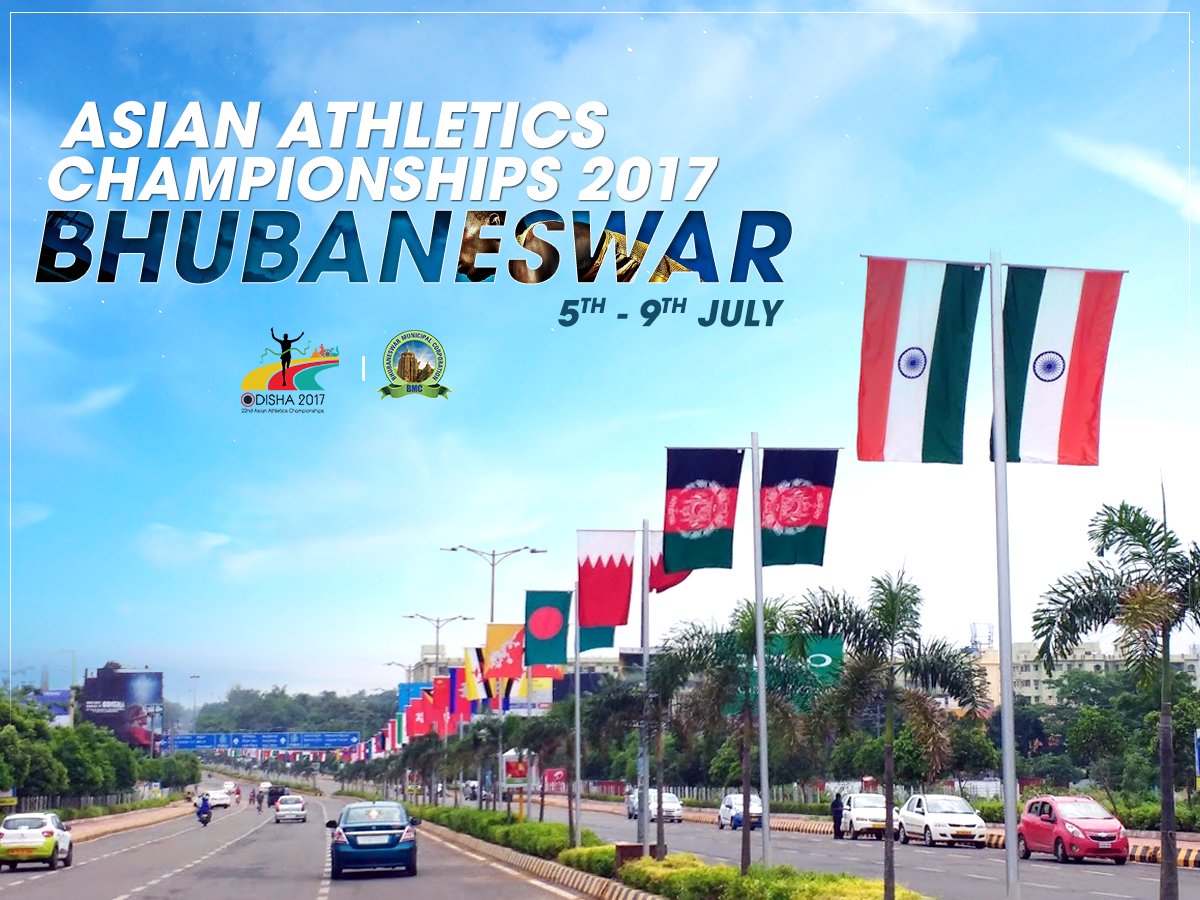 Four months ago, when Jharkhand expressed its inability to host the Asian Athletics Championship, the Odisha government was quick to open its doors and roll out the red carpet. For a state looking for an image makeover by way of organising glitch-free international sporting events —Bhubaneswar had already committed to hosting big-ticket global hockey events such as the World Cup and the World League final — the opportunity to host over 1,000 athletes and delegates from all over Asia was too good to let go.
After successfully meeting the 90-day deadline for the continental track and field event, beginning Thursday, there is talk that the high-profile World Junior Athletics championships too might come to India's newest sporting destination.
For the organisers, the state government, this isn't just about making Odisha a sporting hub. The state's sports minister, Chandrasarathi Behera, says their aim is to showcase the state and present it as an international investment and tourism destination. The government's focus on the bigger picture has to do with the state's past. Over the years, major players of the international steel industry — ArcelorMittal and Posco —have shown, and eventually lost, interest in setting up shop in Odisha. Roadblocks and delays are said to have been the factors that deflected the potential FDI.
Odisha has raised its pitch to engage the world. Over the last few days, athletes running in full glory, alongside a smiling Chief Minister Naveen Patnaik and the 'Odisha New Opportunities' logo, have appeared on the front pages of national newspapers and news channels. Though the Ministry of Commerce and Industry slots Odisha at number 11 in this year's Business Reforms Action Plan, the state has opted to run the extra mile to woo investors.
Former India skipper and hockey Olympian Dilip Tirkey, an MP, stresses that hosting mega sporting events has a number of long-term benefits.
"As a player, when I travelled to various countries I noticed they used sports as a medium to promote their cities. Sydney, for example, changed its image by hosting international events," Tirkey says. "So the idea is to do something similar. We hosted [hockey's] Champions Trophy in 2014. This year, we have the Asian Athletics Championship, and in 2018, we are hosting the hockey World Cup. Sports is the best way to promote tourism and we are trying to do that."
With athletics, hockey, Odisha presents itself as a global destination
Comments
comments