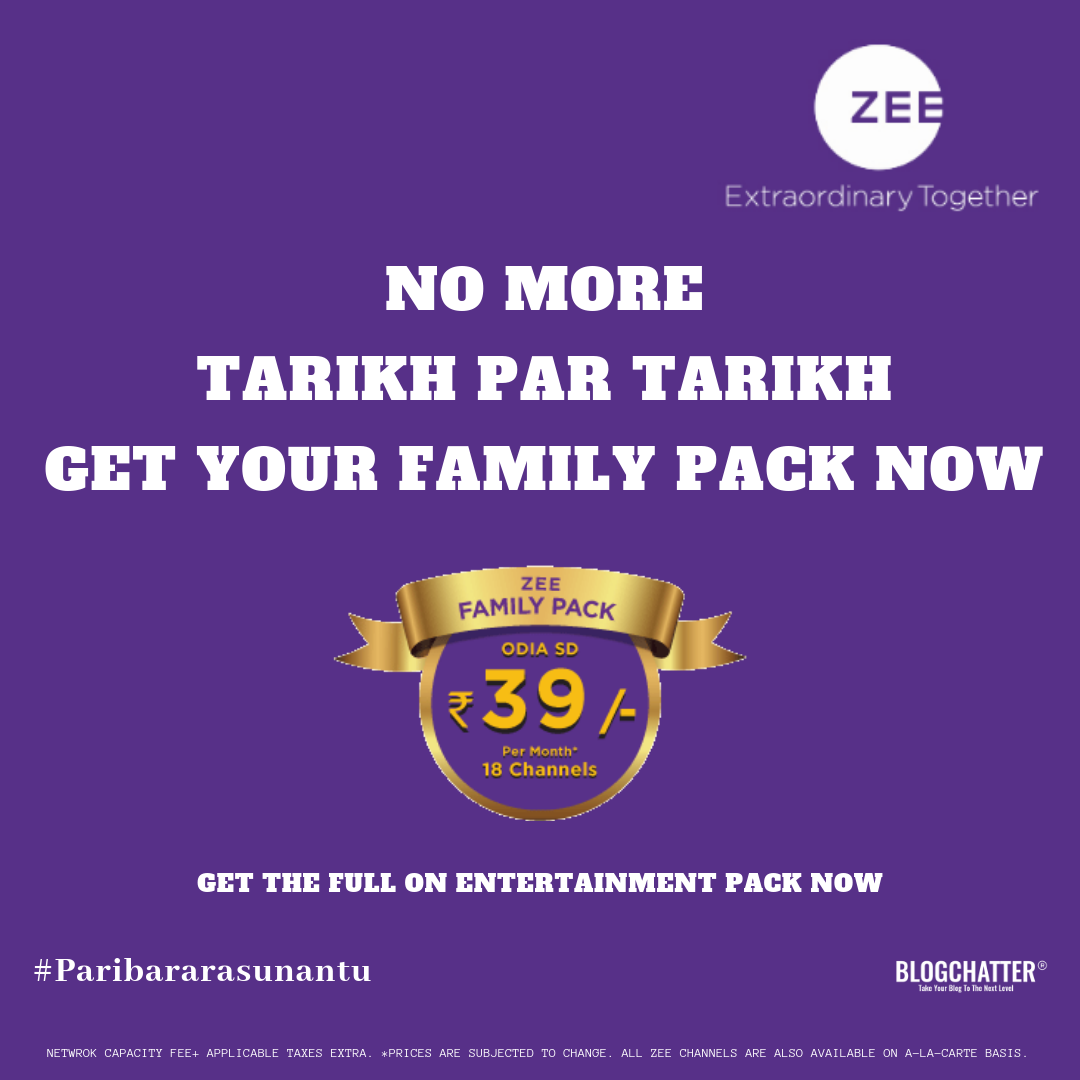 Mobiles have taken over our three-fourth life today where Amazon Prime and Netflix entertain us. But Television has its own charm. It will always have a special place in our hearts. It is bigger and brighter. Some traditions never fade away. Like old is gold. But cable operators keep changing their schemes every quarter. It becomes difficult for us to understand what are we paying for? There are so many channels coming on TV and every year more channels are added.
Our families consist of people of all ages having different choices. Every time the cable operator changes the plan, some or the other preferred channel is cut. When the elders discuss what channels should be included to calculate the cost, the younger ones intervene telling their choices. This is how democracy is practiced at our home. But all this leads to arguments and chaos at home. Because elders are deep rooted in their choices and love to watch Odia shows. We also prefer our children to sit with them and learn our mother tongue. But the new schemes by cable operators have opted out of the regional channels.
As is expected, after every heated argument, we all sit quietly and watch TV. On one such day, while watching our favorite ZEE channel, we saw an advertisement that informed us about the ZEE packs. Since the cable operators are misguiding, ZEE has come up with ZEE Family packs.
 Zee Family pack with 18 channels is available for Rs. 39. This is a package that has something for every member of the family. All our members scrolled through the list of channels and were happy with what we saw.
The good thing is, the channels are priced appropriately that don't prick our pockets. ZEE has understood the living style of Indians where we live together but our choices are still different. All the members of the family adjust a little and come out as one. But favorite TV channels can't be replaced with emotions.
Zee Family Pack is curated according to our personal favorites. It exactly fits into our style and preference. Now entertainment is actually enjoyed together without making a hole in the pocket. We feel connected to our roots when we watch Odia shows together. ZEE has given us a chance to be proud of our mother tongue. And what more, all of us who enjoy watching Hindi get our dose of serials, movies, news and music in the same pack!
So, don't be duped by what your TV operator is telling you. You can now choose what you want to watch and pay for that only.
Comments
comments