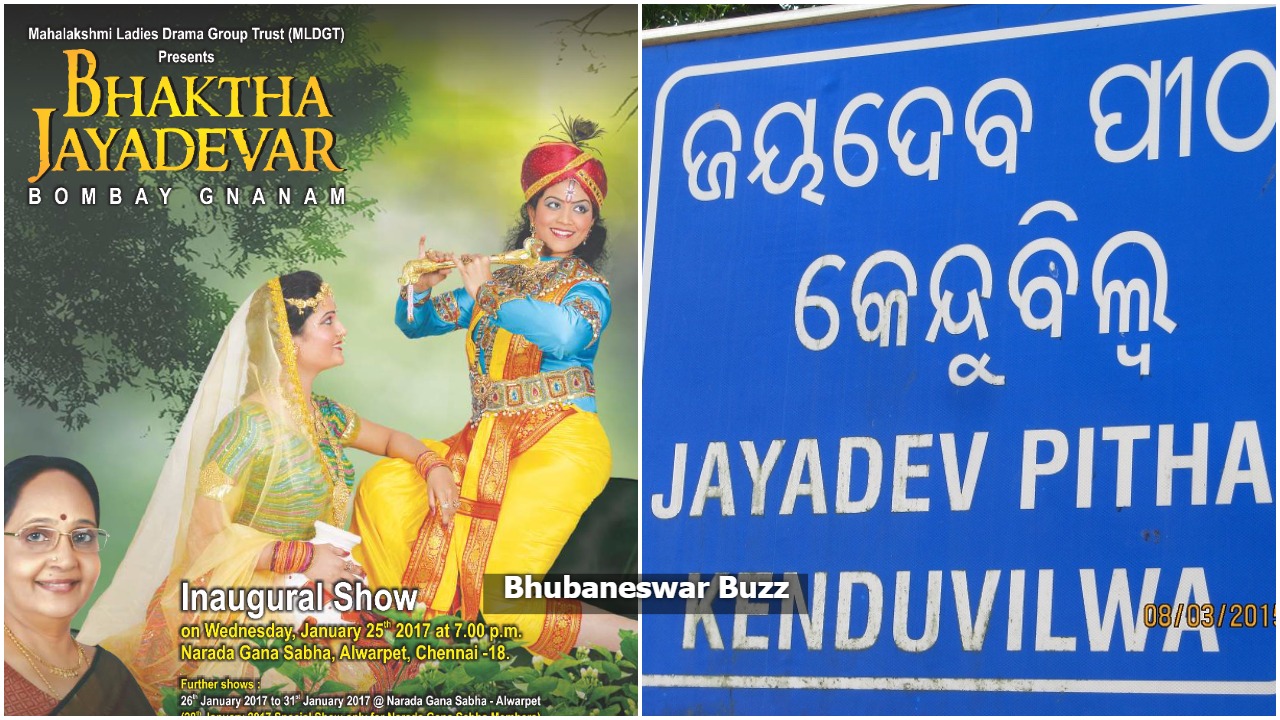 The story of the bhakti poet Jayadeva is now on stage, thanks to Bombay Gnanam's Mahalakshmi Ladies' Drama Group. As with all of Gnanam's projects, this too involved a lot of research.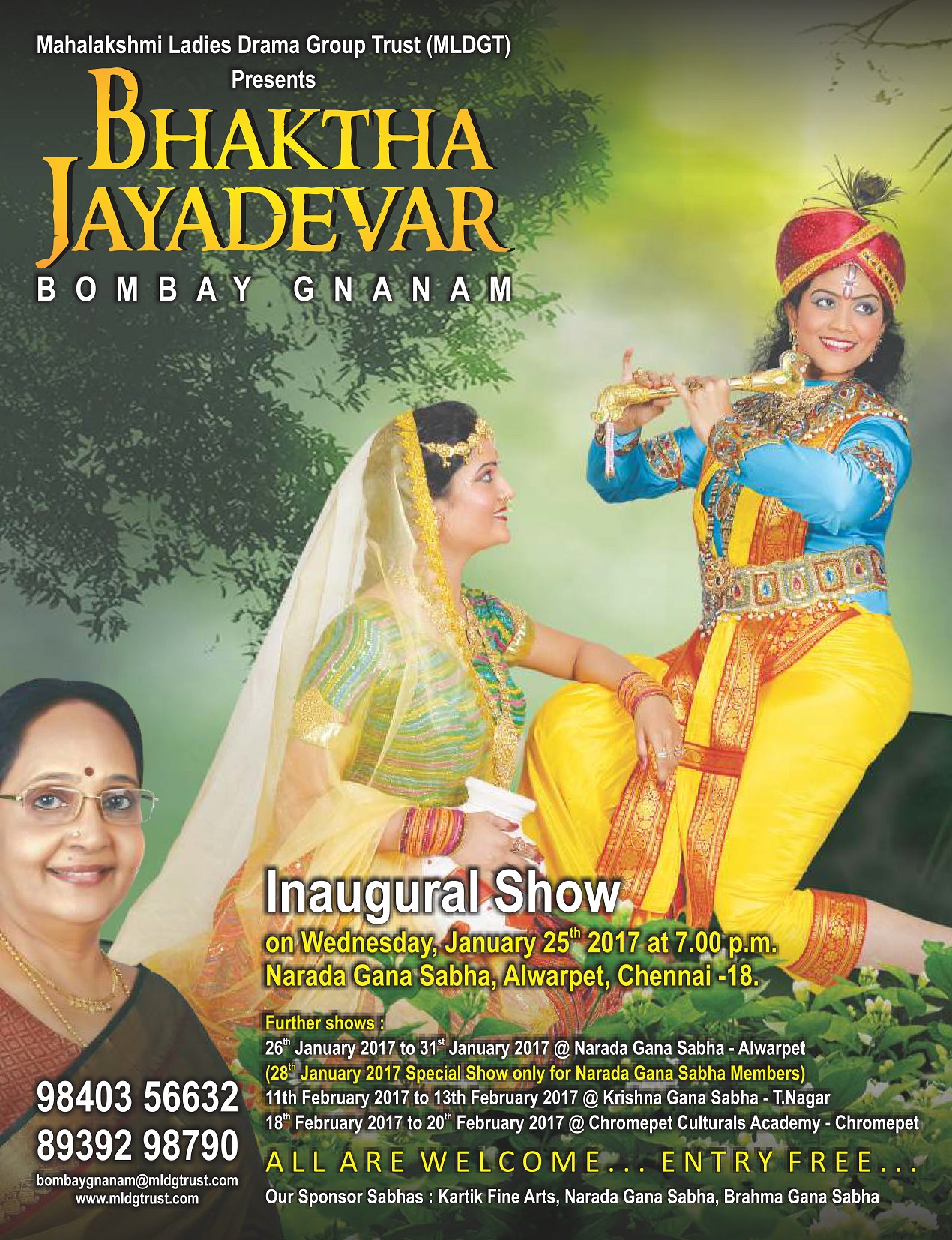 Gnanam consulted Hariji, Visakha Hari, and Nochur Venkatraman. She also read many Tamil books on Jayadeva, including a very old book from Jayakrishna Dikshitar's collection.
"I also visited Odisha, where I consulted Upadhyaya, a retired civil servant, who is an authority on Jayadeva," says Gnanam. When the script was ready, she ran it by him. Gnanam also wrote to the government of Odisha, and they were glad to help.
"We visited Jayadeva's birthplace. We studied the traditional garments worn by the Brahmins of Puri, so that we could design clothes for the play." Would what is worn today give us an idea of how Brahmins dressed in the 12th century? "Traditional dresses in Odisha haven't changed much over the centuries," says Gnanam.
Apart from finding a place in concerts, Jayadeva's verses have been popular in films too. But Gnanam decided not to use any of the old tunes, and asked R. Giridharan to come up with new ones. "I was inspired by Balamuralikrishna sir's tunes. When we visited Odisha, I also heard the traditional tunes. Dancers in Bhubaneshwar, also gave us some pointers about the bhava of the verses," says Giridharan.
"The 45 characters in the play are played by 25 people, and getting such a huge cast together for the 30 rehearsals we had wasn't easy," says Gnanam. Jayadeva's verses brim with eroticism, and yet they are offerings of bhakti. Did she have difficulty reconciling what seem diametrically opposite emotions? She says that initially she couldn't comprehend how eroticism could have a place in bhakti. But she happened to read Adi Sankara's Jagannatha Ashtakam and then the penny dropped.
Sankara, a sanyasi, talks about the loving embrace of Radha and Krishna, and it dawned on Gnanam that prema bhakti was one facet of devotion.
"And yet writing lines to depict sringara as an aspect of bhakti was what I found most difficult when I worked on the script," says Gnanam.
Comments
comments