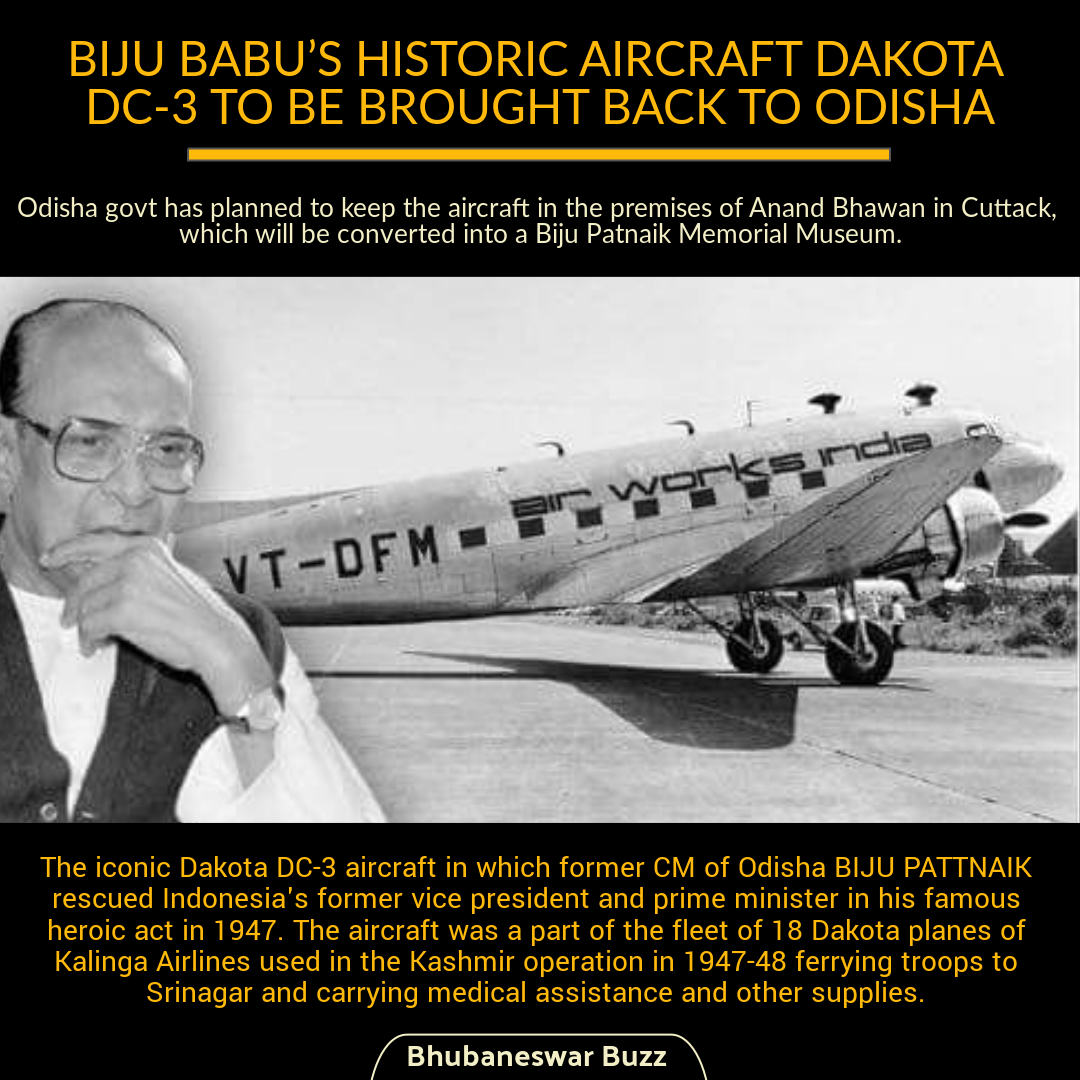 Dear Anil Dhir sir,
PLEASE READ TO KNOW WHY CUTTACK IS THE RIGHT PLACE FOR DAKOTA PLANE THAN AIRPORT & WHY CMO Odisha is RIGHT !
– SIr, The State Govt. has planned for a Tourism complex at Biju Pattnaik Chack Area complete with Museum, Boating Complex (Gadakhai) and Hertage Walk.( Barabati). Presently the tourism complex and the Museum has no real major attraction. The Dakota Plane will be the Biggest Attracton of this Complex.
A Large field is being prepared for showcasing the Plane in front of the Museum and Heart of Historic Cuttack. This Plane will be the Symbol of Pride of the City and Odisha. Without the plane the Museum complex will be futile.
– Now you are advocate of putting the Plane at Airport, Now entering the Airport is still a Privilege in our Country. The people who can afford Air Travel can surely visit this Museum which is around 25 Kms from the Airport. Imagine a Child from Slum who would have been inspired by seeing this symbol now being deprived as he can never visit the Privileged Airport.
– Sir Cuttack a city of 8 Lac people has been denied a lot in these recent times. Please it's an emotional appeal don't Take our Pride .
Dear HEY Odisha Odisha Sun Times Bhubaneswar Buzz We hope you would be neutral and Provide us the same platform by sharing this post as you have provided Mr. Anil Dhir.
Dear CMO Odisha Naveen Patnaik Please Stand by your decision and don't let the Home of Biju Babu Neglected.
#BijuBabuOurPride
Comments
comments