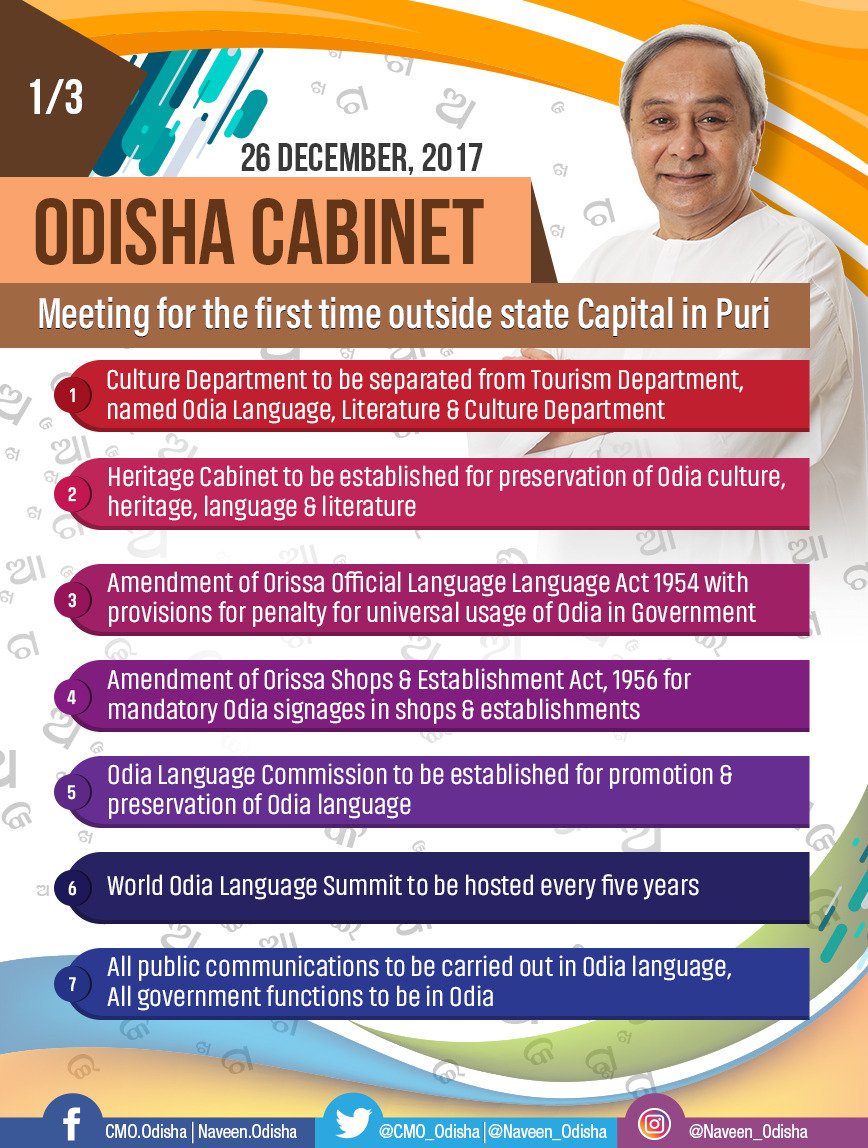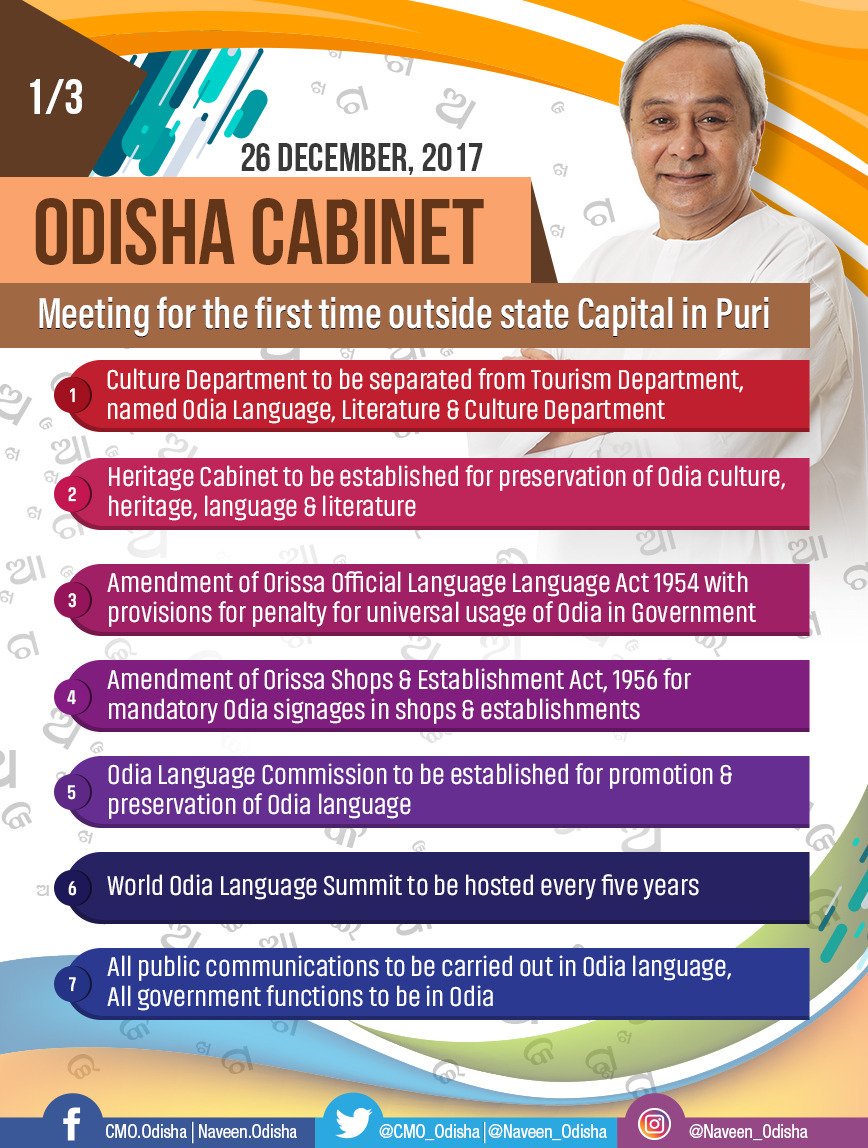 The Odisha government today decided to split the tourism and culture department and take a slew of measures including setting up of an Odia Language Commission to spread and popularise the state language.
The decision was taken at the meeting of the state Cabinet, which was held for the first time at Puri, instead of the secretariat in Bhubaneswar.
The government also decided to set up a 'Heritage Cabinet' to protect the monuments, ancient temples and take steps to preserve the state's culture, language and literature, Tourism and Culture Minister Ashok Chandra Panda told reporters after the Cabinet meeting.
After bifurcating the tourism and culture department, the government decided to rename the cultural wing as Odia Language, Literature and Culture Department, Panda said.
Stating that the government has taken several decisions to enrich the Odia language, the minister said the Odisha Official Language Act, 1954 will soon be amended and provisions will be made for punishment for violation of rules.
All shops and business establishments in the state will have to display signboards in Odia language within a stipulated timeframe for which Odisha Shops and Commercial Establishment rules, 1956 would be amended. There would be provision for punishment in case of violation of this rule.
Panda said a World Odia Language Conference would be organised every five years and the fees would be waived for students pursuing Odia course at the graduation and post- graduation levels.
Scholarships and stipends would be provided to those securing high marks at the intermediate and graduation levels, he said.
Students would be encouraged to pursue research in Odia as per UGC pattern and the number of PhD seats would be increased.
State level and district level book fairs would be organised every year, besides setting up "smart libraries" with Odia books in all district headquarters and high schools, the minister said.
Non-resident Odias would be given access to learn Odia and replies to letters and complaints received from the public would be given in Odia language, Panda said.
The number of grants provided for the revival and popularisation of 'Bhagabat Tungis', small huts in every village where people narrate the religious text to the locals, would be doubled for the maintenance of the huts.
Comments
comments