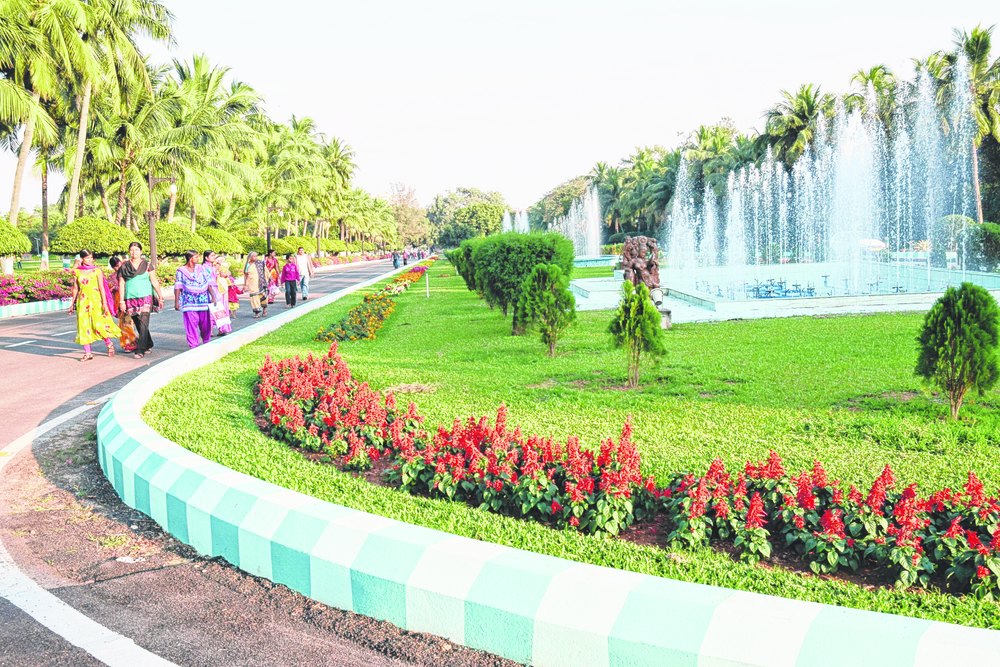 The Raj Bhavan Odisha on Sunday launched its coffee table book on a memorable occasion when the nation paid tributes to the Father of the Nation Mahatma Gandhi and at a time when Odisha is in the 80th year of its formation.
The book captioned as 'Through the Prism of Time: Odisha and its Raj Bhavans' commemorates the glory and the grandeur of the three magnificent Raj Bhavans of Odisha in Puri, Cuttack and Bhubaneswar in a befitting way. The book attempts to chronicle the journey of Odisha through the last eight decades, its rich art and culture, history and traditions, folk culture, handlooms and handicrafts, grand architecture and rich legacies.
Chief Minister Naveen Patnaik launched the plus 160-page book in the presence of intellectuals, bureaucrats, academicians, litterateurs and cultural exponents in the packed Abhishek Hall of the Raj Bhavan.
Patnaik observed, "This book, aptly titled, gives us glimpses of the remarkable journey of Odisha from the earliest recorded history to the present time." He eulogised Governor Dr SC Jamir for his efforts to bring out this rare book. He said the year 2016 symbolises the resplendent history of Odisha as in its 80th year as a separate entity observing the birth centenary of Biju Patnaik.
Citing Odisha's emergence as a hub of educational excellence and describing it as a land of massive potential and immense opportunities, the Chief Minister reiterated his Government's commitment to the State's progress in every sphere.
Governor Dr Jamir said, "It is a proud moment for us. The book encompasses many dimensions of Odisha and details a journey that is unique in many ways." He hoped that rich stories woven with authentic and compelling photographs of rare value recording the ancient roots of Odisha's unique identity and fruits of modern governance would provide deep insight to readers and enlighten them.
Read more from The Daily Pioneer
Comments
comments