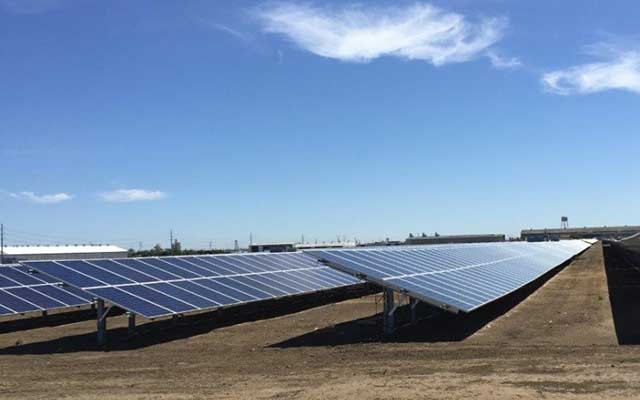 Odisha government is set to commission 10 megawatt (Mw) of solar power plant in February.
"It will be part commissioning of the 20 Mw solar power plant being built by Green Energy Development Corporation of Odisha Ltd (Gedcol) at Manamunda industrial estate in Boudh district," said a source.Bharat Heavy Electrical Ltd (BHEL) is the EPC (engineering, procurement and construction) contractor of the project. BHEL will also operate and maintain the plant for next ten years.
The project is developed over 150 acres of land at a cost of about Rs 160 crore. An arrangement for evacuation of power through 132/33KV grid sub-station at Sonepur has been finalised.
The Odisha government has set an ambitious target to add 3,000 Mw renewable energy capacity by 2022 in the draft Odisha Renewable Energy Policy. The target includes 2,300 Mw in the solar sector, 350 Mw from wind sources, 150 Mw from the small hydro-electricity projects, 180 Mw from biomass and 20 Mw from municipal solid waste (msw).
More details from SmartInvestor website
Comments
comments