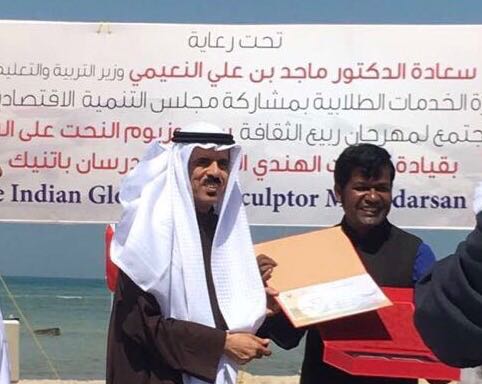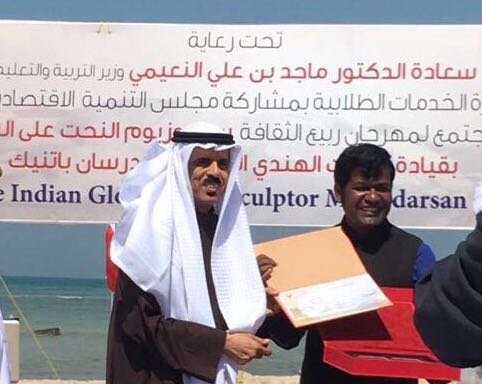 Noted sand artist Sudarsan Pattnaik has been felicitated by Bahrain for his contribution in arts and culture.
Pattnaik was honoured by Bahrain's Minister of Education Majid Bin Ali Al Nuaimi for sharing his experience and skills with the teachers of that country.
Odisha resident Pattnaik had received an invitation by Kingdom's Economic Development Board (EDB) and the Ministry of Education to lead a sand art workshop and training programme for teachers.
Pattnaik was joined by several teachers and participants who learned various techniques of creating sand art during the five-day workshop, which concluded on March 9.
"I have been called for multiple programmes across the globe but when the Kingdom of Bahrain invited me to educate its teachers, I was deeply touched by the idea and accepted the invitation at once," Pattnaik said.
Comments
comments