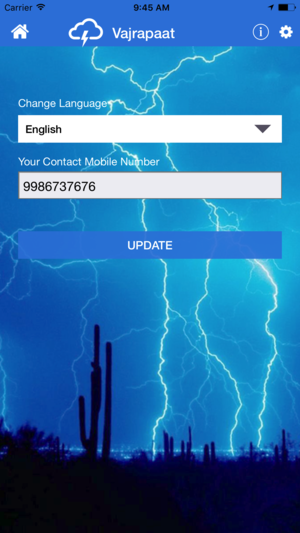 A crack of lightning can illuminate the sky for an instant, but it often has a deadly impact here on earth. In Odisha, for example, lightning claims about 400 lives every year — more than that by any other natural calamity. To tackle the effect of these bolts from the blue, the government of Odisha is all set to introduce a mobile app called Satark (caution) that will not only provide early warning of lightning to users, but also send out alerts to anyone whose presence is detected through their mobile signal in an area which is at risk from an impending lightning strike.
Of course, Odisha is not the first state to introduce such an app. Karnataka and Andhra Pradesh have already implemented the Sidulu and the Vajrapaat mobile apps to provide early warning of lightning. However, in the case of Odisha, its adoption is critical because as a littoral state, it is particularly vulnerable to meteorological hazards such as tropical cyclones, heavy rainfall, thunderstorms and so on — all of which can bring on fatal lightning events.
While concerted efforts on many fronts have minimised the loss of lives due to most natural disasters, death by lightning remains a severe hazard.
Comments
comments