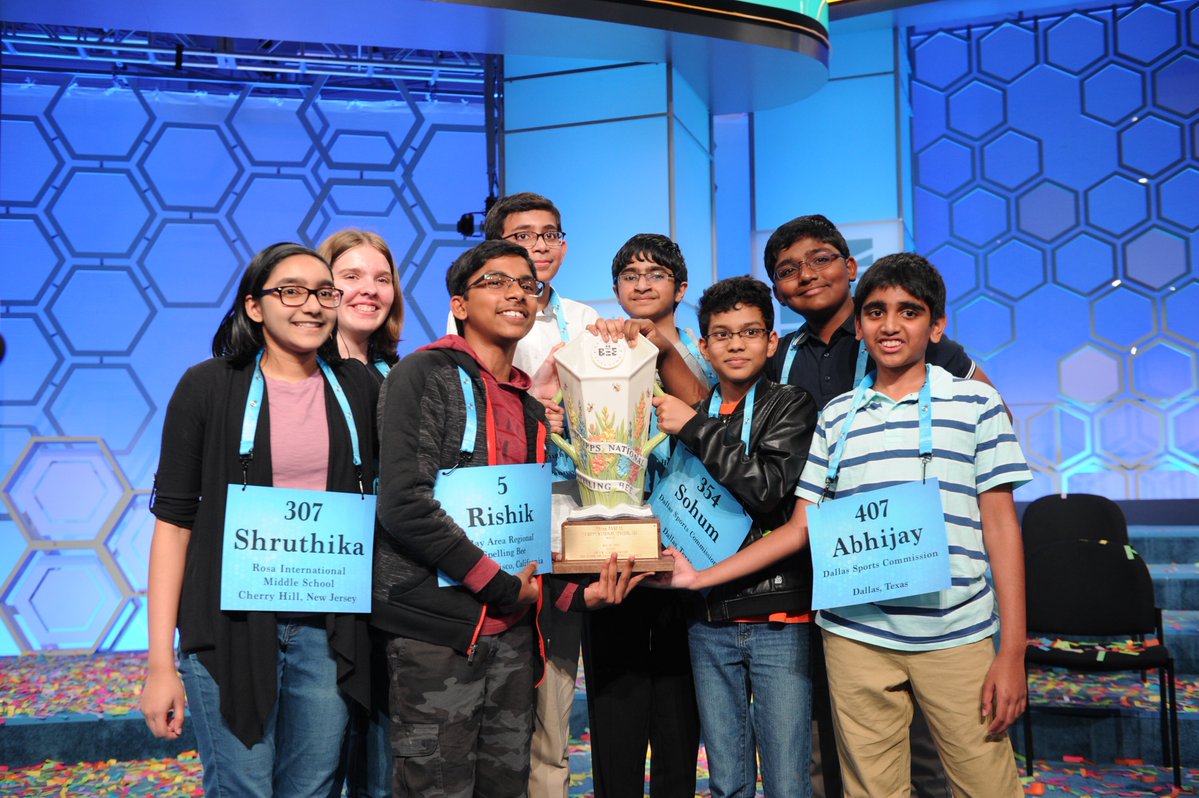 The Scripps National Spelling Bee was brought to its knees Thursday night into early Friday by eight spellers who were too poised, too prepared and too savvy for any word thrown their way.
Faced with a dwindling word list and a group of spellers who showed no weakness, Scripps gave up and declared them co-champions, the most extraordinary ending in the 94-year history of the competition.
The eight co-champions spelled the final 47 words correctly in their historic walk-off victory, going through five consecutive perfect rounds. The competition had 20 rounds in all.
The winners, six boys and two girls from Alabama, California, Maryland, New Jersey, Pennsylvania and Texas, ranged in age from 12 to 14 and dubbed themselves "octo-champs."
They were Rishik Gandhasri, Erin Howard, Saketh Sundar, Shruthika Padhy, Sohum Sukhatankar, Abhijay Kodali, Christopher Serrao and Rohan Raja.
Shruthika's parents, Umashankar Padhy and Sujata Sabat, are from Odisha. His father is a graduate from UCE Burla Sambalpur in Electrical Engineering.
Shruthika has been a finalist and won multiple local, regional and national spelling bees since she began competing in kindergarten.
Shruthika has built an impressive spelling bee resume over the past years. She has participated in a variety of spelling and vocabulary competitions at the regional and national levels.
Comments
comments