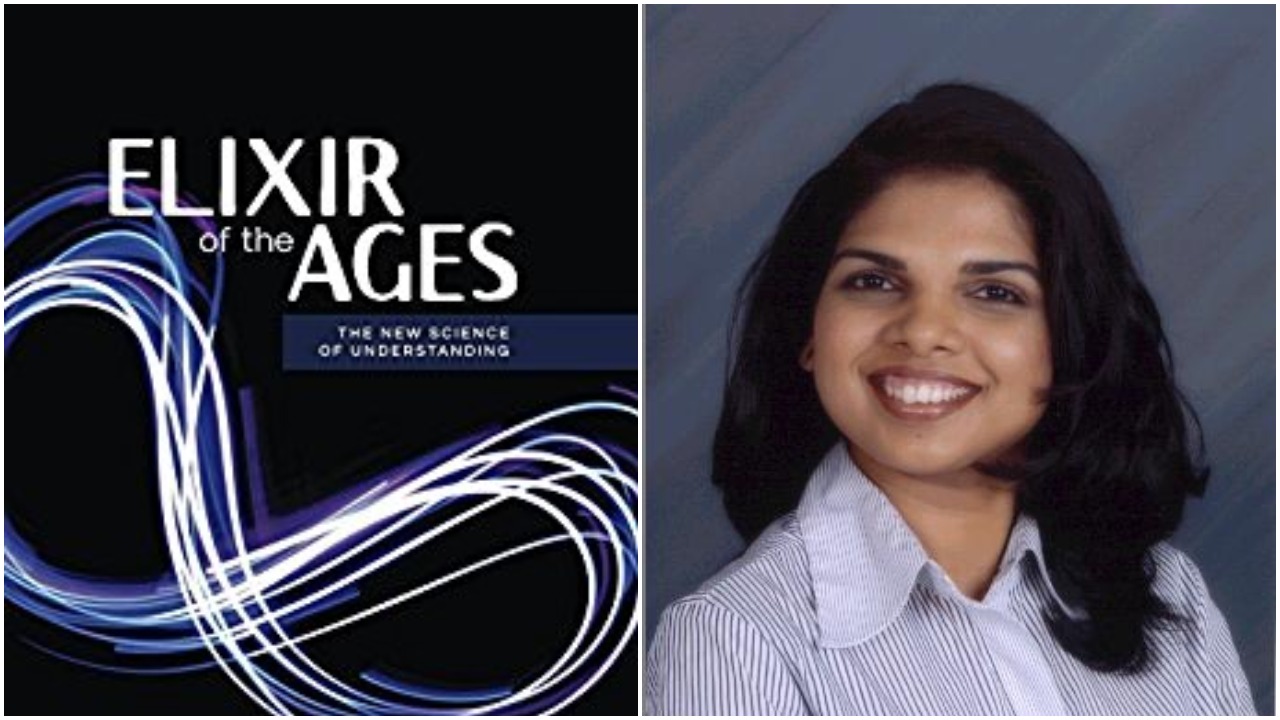 This book Elixir of the Ages by Chinmayee Nayak is a synthesis of Neuroscience, Behavioral science, Eastern philosophy, and Metaphysics. She is a Solopreneur and a finance professional based in United States, also a practitioner of Kriya yoga. Since her youth, she has speculated on the question of what people really want out of life, and how modern trends in science and Communications have altered our search for a pathway through life and whether we are truly attempting to live, and not just stay alive; the result of that study is Elixir of the Ages.
Elixir of the Ages
Elixir of the Ages is not your typical inner sphere epiphany book. Avoiding the usual platitudes and clichés of inner sphere epiphany books about healing and enlightenment, it focuses instead on the areas where Eastern philosophy and Western science interact.
It is in this intersection that she finds wisdom and intelligence that is both ancient and contemporary, empowering and encouraging. Elixir of the Ages will distill two traditions that are often thought to be in opposition into a worldview that is in fact highly complementary and can reach across cultures and experiences to create a new pathway to understanding.
Through a deep exploration of themes of identity, possibility, and persistence and transformation, Elixir of the Ages creates an unforgettable synthesis of the best of philosophy and metaphysics with the latest discoveries in neuroscience and behavioral studies.
This book reinforces the concept connecting to self.
Read more about here from the interview below:
Comments
comments