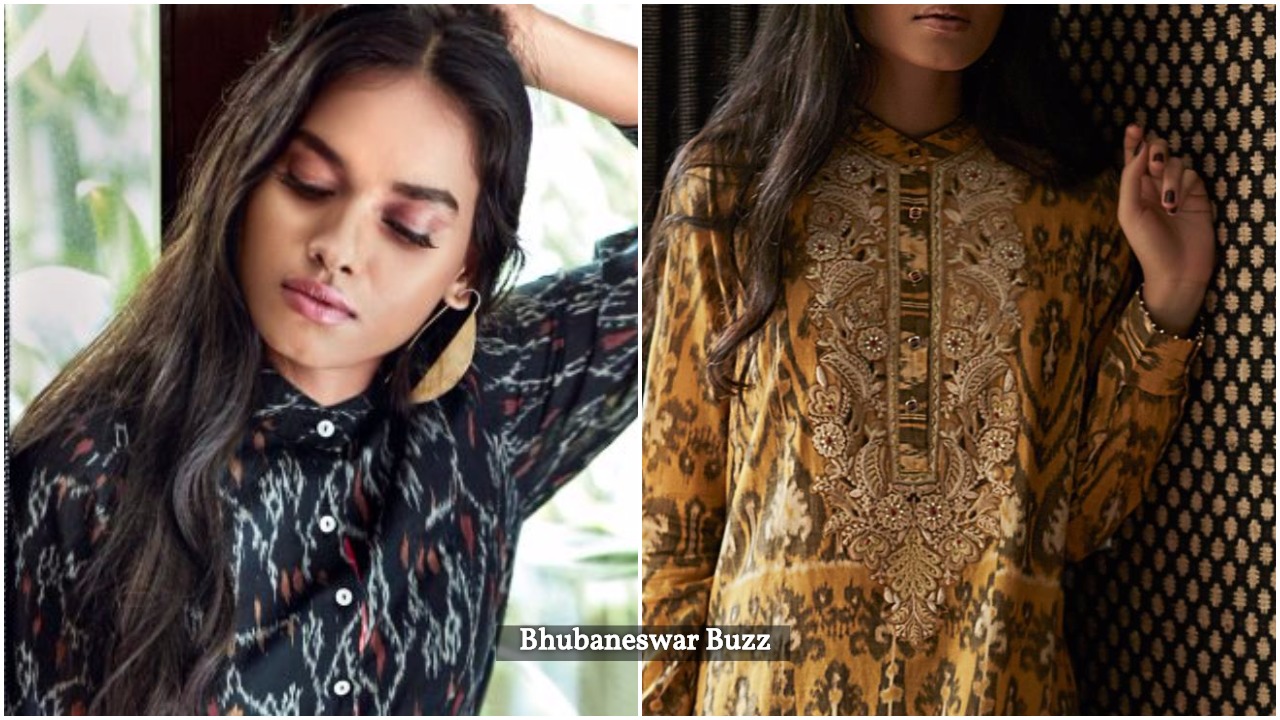 Some excerpts from the interview of Ritu kumar from Vogue.in below:
The intricate weaves of ikat may be a hallmark of Odisha but today the textile art is languishing. Ritu Kumar Ikat Revival Project is an attempt to infuse new energy into the work of the skilled weavers from the state and create a sophisticated collection for the modern woman. Vogue spoke to the designer about the initiative.
This is a very serious textile intervention. Ikat has a rich history in regions of India. Why choose Odisha? 
The ikat story is as old as 3,000-4,000 years. It existed in central Asia in Bukhara, going down the Silk Road to India in Gujarat, Andhra Pradesh and, of course, Odisha, and in a completely different style everywhere. But in Odisha today the situation is most desperate. The weavers are in this remote place in the Chilika lake area and you wonder what they do there besides growing rice. But the Ministry of Textiles pointed out that weavers in this small village specialise in making cloth hangings with the script of the Gita Govinda on them. Ikat in itself is a complicated process, so you can imagine what a phenomenally complex exercise that must be and how skilled they are. These highly sophisticated textiles today only remain in India.
Read the full interview from Vogue.in by clicking on link below:
Why Ritu Kumar is looking to Odisha to revive the dying ikat weave
Comments
comments