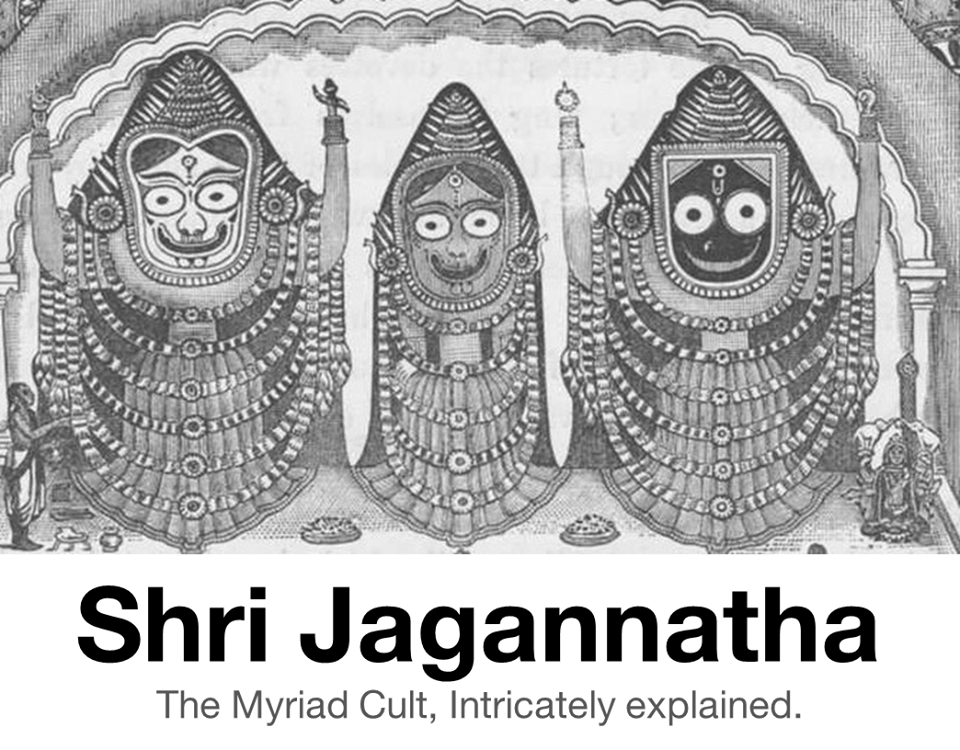 Prateek Pattanaik (User:Shrijagannatha on Odia Wikisource) is a young researcher of Odia literature and Odissi music. He has not just digitized as many as 54 Odia-language poetry dating early 18th century but has also annotated, both poetic and prosaic translation in his blogs "Sri Jagannatha" and "Utkal Sangeet". He has also brought a complete book "Kisora chandranana champu" on Odia Wikisource. A recent entrant into the Odia Wikimedia community, Prateek is also the youngest Odia Wikimedian. He has also digitized 18-19th century 54 poem written by various poets.
Right after Prateek finished his first digitization of an entire book "Kishorachandranana Champu" by Baladeba Ratha (1779-1845 AD) on the Odia Wikisource (or.wikisource.org), Subhashish Panigrahi caught up with Prateek asking him about his passion for Odia literature and Odissi music.
Subhashish Panigrahi (SP): Hi Prateek, please tell little bit about yourself?
Prateek Pattanaik (PP): I live among the pristine hills of Damanjodi, in the district of Koraput, Odisha, with my parents. My mother, Mrs.Pallabi Mohapatra, is a teacher in Delhi Public School, Damanjodi, where I study. My father, Mr. Dipak Kumar Pattanaik, is lecturer in Botany in the Government College, Koraput. Currently I'm studying in 11th standard in the Science Stream.
 SP: What influenced you to take so much interest in Odia literature and Odissi music?
PP: When I was young, my grandfather, Dr. P. C. Mohapatra, would tell me bedtime stories that recounted the exploits of Lord Jagannatha – tales about King Indradyumna, Chodaganga Deva, Jayadeva, the Panchasakha; those of Dasia Bauri, Salabega; about how Lord Jagannatha would wander hopelessly in hunger, banished by Lakshmi; how he would chase the eggplant-plucking lady, enchanted by her rendition of the Gita Govinda. Those tales fascinated my imagination, and attracted me towards the Lord. And thus it began, my endless journey of discovering the infinite cult that surrounded the smiling Gods at Puri.
As a kid I brought a triad made of neem wood from Puri. I would worship them, and dress them in the Beshas, costumes of Lord Jagannatha, using thermocole and paints- I smeared sandalwood paste on them and covered them with tiny blankets during winter. My mother inspired me – she was the typical Odia homemaker – from making "Pana" on the "Makara Sankranti" to making 'pithas', a large variety of traditional delicacies. And I would offer all of them to my Lords. She made herbal oils for my Lords when they were ill with fever. She would never say no to me no matter how unrealistic my demands. She tried her hand even at making the traditional "pattachitra" canvases for me to draw.
During my summer vacations, I would unconditionally rush to Koraput to my grandparents, and I still do. My Grandmother, Mrs. Kanak Lata Sabat,  who is an Odia-language teacher, taught me the Odia alphabet when I was very young. My father would bring me pictures of Lord Jagannatha from the Temple stall outside the Puri Temple. I became famous in my entire family for my ability to tell them apart without seeing their name. I was stubborn – I told him to buy those Odia books even when I did not know how to read. And those were the first books I read in Odia- filled with vivid descriptions of the Beshas of the Lord; with simple lines from the Odia Bhagabata to complex lines from medieval poets. When I asked my grandmother to tell me who was this man called Upendra Bhanja, whom the books praised no end, she revealed to me the master he was, and told me about his unbeatable command over the words he spoke.

I grew up to being automatically attracted to Odissi Music – which I would hear amidst songs of the Gita Govinda in local Temples, and Patachitras- filled in the soaring structures of the Puri Temple. I myself figured out how to do those paintings, and began by singing songs of Bhajan Samrat Bhikari Bal. Later, I heard of age-old classics from my grandma again – songs which she had learnt while in the third standard- "Ki Shobha go Kunje", "Galani ta Gala Katha" and so on. I learnt them myself, and began going to my sir who would explain to me the nuances of Odissi Classical Music.

When I was in ninth standard, the Jagannatha temple of Koraput came forward to use my PowerPoint presentations on the Jagannatha cult that I had made them for my pleasure, during my leisure time. They took them and printed them, and made a public exhibition. It was praised no end. I became somewhat of a child-size know-it-all of the Jagannatha cult, but I saw there was still more to discover.
 SP: How you started learning about "Champu"?
PP: The word "Champu" itself attracted me. It had a distinct ring to it, an alien-sounding word that was never used in real life. My father told me it was a song in which each line started with the same letter. I asked him to show it to me. He could not. He himself had not seen more than a single song. And when the truth dawned on me that it was not 'a' song- it was a collection of 34 songs, after the 34 letters of the Odia alphabet, I had to get my hands on it. Fortunately, the "Open Access to Oriya Books" (OAOB) project by Srujanika had tons of Odia books digitized and hosted on the website http://oaob.nitrkl.ac.in, and I could finally behold what it was. I was amazed – I ran my eyes down the 'Ka' song,and read "Ka–Ka–Ka–Ka". What talent! My god, who wrote this? Kabisurya. Kabisurya who? Kabisurya Baladeba Ratha. I discovered the man and was similarly amazed by folktales of his talent.
When I saw the 'Ga' song was the same song my Grandma loved – I was again amused. I knew that all the while! Above each song, it was written 'Raga so and so'. So all of these could be sung. But how could I learn how to sing them? A single recorded CD, from the busstand taught me. In a year, I could sing it entirely. I understood the depth of the lines from the simple commentary below them, and was disappointed by how less known they were in this day and age. I thought what I could do – I sung them at the temple during the Ratha Jatra, and they were an instant hit! People longed to hum those ancient tunes. But they could not. These songs were outdated, no one sung them except a few maestros of Odissi Classical Music, and no one could comprehend them. But people loved them. They did not know what they meant, exactly but they sure did get the feeling. And that was what mattered.
SP: From spending your entire childhood to creating two blogs with so much annotation on these early writings, and using social media to popularize them, to bringing them on Wikisource, what made this leap?
PP: One fine day, it struck me that the same way I made PowerPoint slides, I could make something digital. Why not a website which anyone can see? Wouldn't that breathe new life into the traditional melodies? Good. And so over a span of two long years, I typed out the entire Champu and created two websites; Shri Jagannatha (shrijagannatha.wordpress.com) for the Jagannatha cult, and later, Utkal Sangeet (utkalsangeet.wordpress.com) for the classical songs. The Utkal Sangeet project was a great learning experience, I used tags, so that you could find any song, view it on any device, sort songs by Raga, Tala, Poet, Book, etc. I translated songs, and uploaded their recordings as well.
SP: Did you ever share your work with other fellow researchers? You must have struggled to find these resources, isn't it?
PP: U.S. Researcher in Ethnomusicology at U.C. Davis, Dr. David Dennen AKA 'David Uncle',was the first and only person who helped me. He himself has submitted his PhD Thesis on the Kishora Chandrananda Champu, from villages to research centers. He sent me tons of research books in digital form, painfully scanning them himself only for me, from locations like Australia and America. None from Odisha even assisted; the people at the Odisha state museum refused to let a child like me to see their manuscripts, and none of the research institutions even responded in an email. David uncle constantly inspired me to carry on further, not being swayed away. He encouraged me constantly, and he is as important to this project, on the Champu, as my very own parents.

Then in February 2015, it struck me that I could use social networking to propagate the richness of the Cult at Puri – the grandeur in literature, dance, music, art, sculpture, food and all. I started a new Twitter handle @shrijagannatha, and linked it with my site. Now the handle has 820 followers within 6 months. Many Twitter users have been very appreciative, and they became family now. From the Grandfather @nidhi_budha to the 'untimely gourd' @akala_kushmanda, they post random tweets about Odisha to digitization of the Odia script, with which I struggled greatly at the beginning. This soul, devoted to a similar cause as me, was @subhapa, Subhasish Panigrahi, an active volunteer in the Odia Wikipedia, one of the founding fathers. After months, Persuaded by the Wikimedians, I too contributed the entire text of the Kishorachandrananda Champu to the Odia Wikisource by using my Utkal Sangeet project. It is a collaborative project, which will blossom healthily. Since so many people visit the Wikimedia projects, my small contribution to this free online library could probably quench their literary thirst.
SP: What are your plans to expand your work on Wikisource?
PP: In the future, I plan to make my site even more accessible for the layman. I have a few ideas as of now, to make the ideas reach out to everyone, even someone as young as me. I want to be an active, useful member of this online digital movement for Odia language, and go on with my task forever.
SP: Thanks Prateek for taking time to share such an inspiring and insightful story. Would you like to add more about expanding project for digitizing such valuable literature?
PP: As for my future plans, I would like to type out other such works of Kabisurjya Baladeba Ratha, like his "Ratnakara Champu", "Premodaya Champu" and even the satirical "Hasyakallola". I would definitely contribute the same to Wikisource. The books being rare, they may be lost if not saved. I would like to translate the Kishora Chandrananda Champu, the main one, into English in its entirety – word by word, retaining its true essence so that the Western Audience and even people of their states can understand the marvel it is. Now, I'm researching on various commentaries and references so that I can write my own. The form itself is rare, and more so, such an intricately interwoven part of the typical 'Odia' identity that it cannot be ignored. Let the world glance upon the talents of (Upendra) Bhanja and Kabisurya (Baladeba Ratha) and identify that a small, peaceful state in the East has been the birthplace for such great art.
Thanks
Article was first published in CIS-India
License :Creative Commons — Attribution 3.0 Unported
Did you know Bhubaneswar Buzz is only portal covering Odisha to have more than 23,000 followers (consistent) in top 3 Social media platforms i.e. Facebook,Twitter and Instagram
Bhubaneswar Buzz is available in 10 social media channels, check out all of them here
Did you know Odisha is first in India to host Asian Surf Championship
Like Us in Facebook to get more content like this
Comments
comments