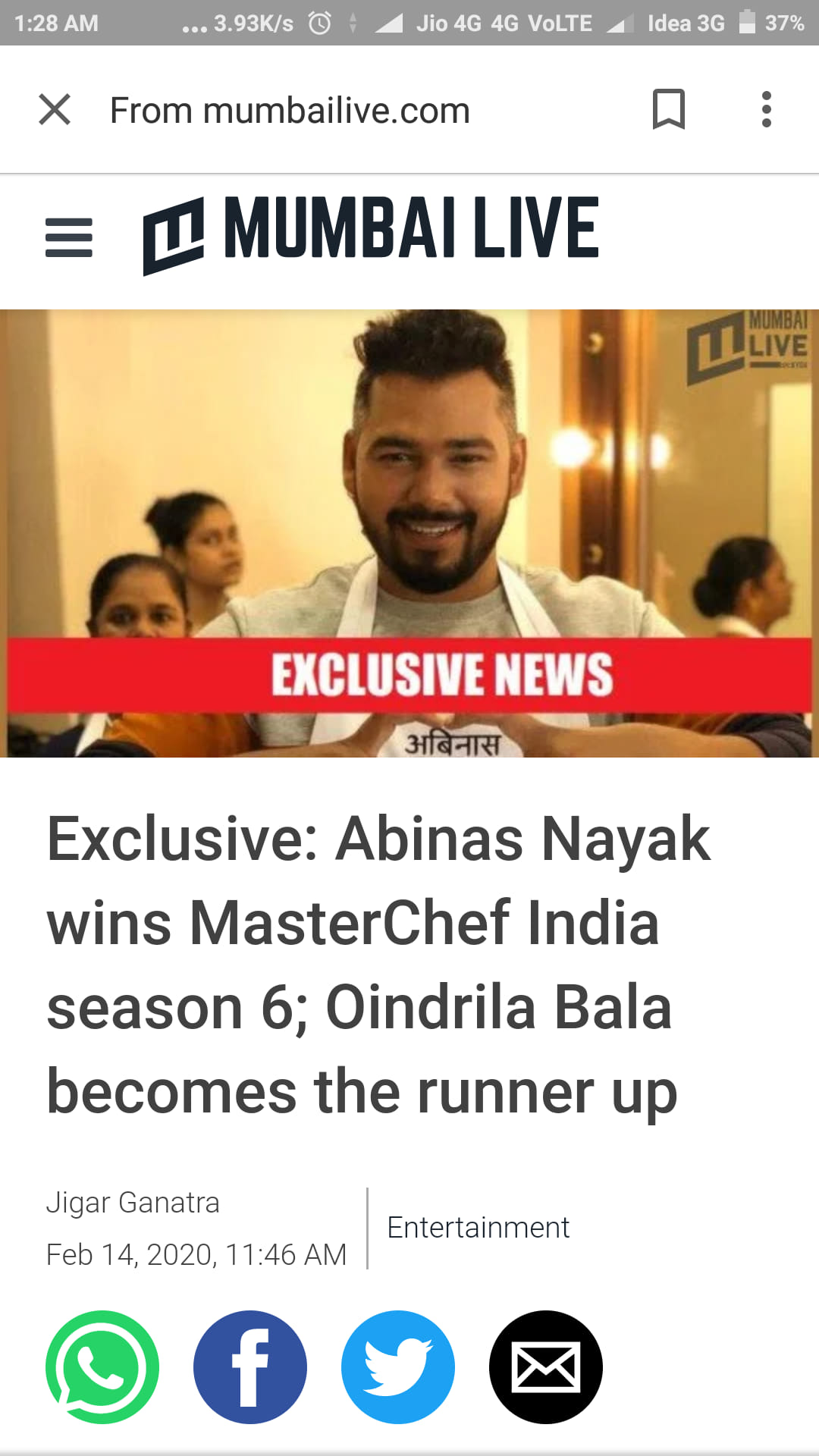 India's popular cooking reality show Masterchef is one of the favourite shows of many in the country. Over the last six seasons, the show has given many food enthusiasts, chefs and homemakers a chance to shine in their skill. The 20-episode series came to an end and the grand finale of MasterChef India 6 was recently shot in Mumbai.
Mumbai Live has received the confirmation that Abinas Nayak was announced the winner of Masterchef India 6 and was awarded a cash prize of ₹25 Lakhs.
27-year-old Abinas Nayak from Odisha competed against 35-year-old Oindrila Bala in the grand finale, and he was announced as the winner of Masterchef Season 6 after a series of tasks. It is said that many former Masterchef India winners and celebrities like Ripu Daman Handa, Varun Sharma, and others were also invited as the guests of the finale episode.Over many episodes this season, Abinas has proved himself worthy enough of the trophy. As per records, he has won eight tasks in Masterchef 6 which began on December 7, 2019.
Abinas is the first Odia to be a part of Masterchef India series. Besides being a cooking enthusiast, he works as an Engineer in Hyderabad and has completed his graduation from Bhubaneshwar. Oindrila Bala, on the other hand, is a tax consultant from Kolkata who quit her job at an auditing firm, to be a part of Masterchef 6.
Comments
comments