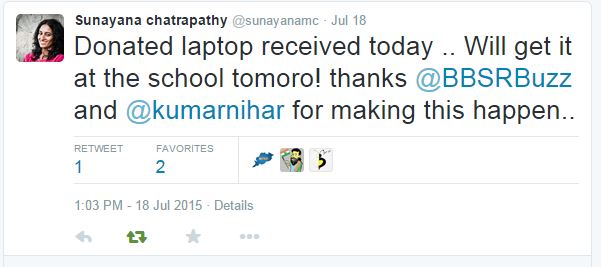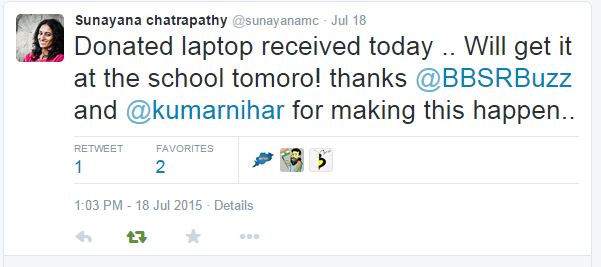 Till a year ago, 31 year old Sunayana Chatrapathy spent most of her days shuttling between glass cabins and meeting rooms as a Human Resource Manager for a Bangalore-based technology firm. But Sunayana knew that was not her true calling. In search of something more meaningful and gratifying, she quit her job.
Today, Sunayana is an SBI Fellow, working and living in a remote location in Odisha's tribal belt, imparting education to 500 tribal children in a local school. Together with NGO, Gram Vikas, she has developed an activity-based learning module for primary school students. It aims to make learning fun and engaging for these young children.
She employs a technique called math manipulative – which uses pattern blocks, cubes, fraction circles, geo-boards and more – to teach concepts and vocabulary as well as encourage imaginative play and exploration. She is also training teachers to ensure sustainability of the project. Till now, she has trained 35 teachers and developed 30 different concepts.
Another feather in Sunayana's hat has been introducing computer training to the students and teachers. With her assistance, teachers are now computer literate, using a computer to prepare monthly reports, download educational videos in Odiya and send emails.
Sunayana has also looked for innovative ways to fund her initiative, using social media tools like blogs and Twitter to raise awareness about her project and the challenges she faces. Recently Pratham, an innovative learning organization created to improve the quality of education in India, sent her books worth INR 25,000 after reading her blog. And her tweet compelled a stranger to donate a laptop that the teachers now use in their classes to show videos.
Sunayana will finish her Fellowship in October but has no plans to back to corporate life. She hopes to work with government schools and strengthen its curriculum.
"Working with tribal children, most of them first-generation learners, has taught me that all kids have the same potential. With little honing and attention, they can do wonders."
Sunayana Chatrapathy is from Bangalore. She holds a Master's degree in Business Administration from the Symbiosis Institute of Business Management, Pune
Courtesy: UNDP
Read more about her at Her blog
Comments
comments