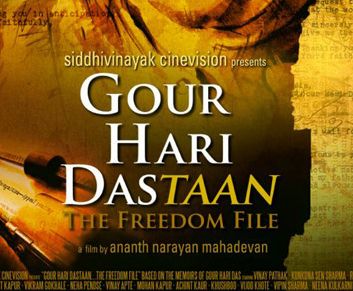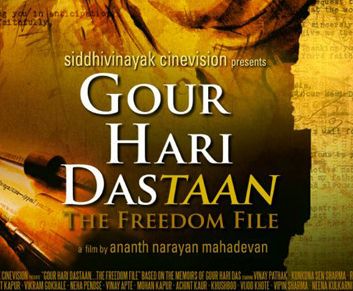 When quirky talent-storehouse of Bheja Fry, Khosla ka Ghosla and Dasvidaniya fame Vinay Pathak essayed the title role in Gour Hari Dastan (GHD), many already called it an award-grabber. That's come true for the eponymous biopic on the life and struggle of Odisha's octogenarian freedom fighter Gour Hari Das, who waged a three decade-long struggle to be recognised as a freedom fighter. GHD has beaten several festival circuit favourites like Chotoder Chobi, Court and even Vishal Bharadwaj's Haider, to get Pathak the best actor award at Paris' Extravagant India! International Indian Film Festival.
The 84-year-old freedom fighter, who was at a vegetable market in Dahisar, too expressed satisfaction about the award. "I hope the recognition gets more and more young people to see this film," said the man who would ferry messages, letters and publications of the freedom movement as a 14-year-old in the Vaanar Sena.
"In my village of Jhadpipal in Odisha, I volunteered in independence-related activities for five years," he remembers and laughs, "Once I hoisted the Indian flag against orders and was imprisoned in 1945." It was seeing his son struggle to get admission in engineering that began his battle for recognition. "Since the recognition didn't come, my son never got the engineering seat at Veermata Jijabai Technological Institute. On his own merit, he got admitted to IIT Bombay. But I decided to pursue this on matter of principle," he recounts.
Source: DNA article
Also Read: Odia song Rangabati Rocks World Water Summit with Korean dancers for new bollywood movie
Comments
comments