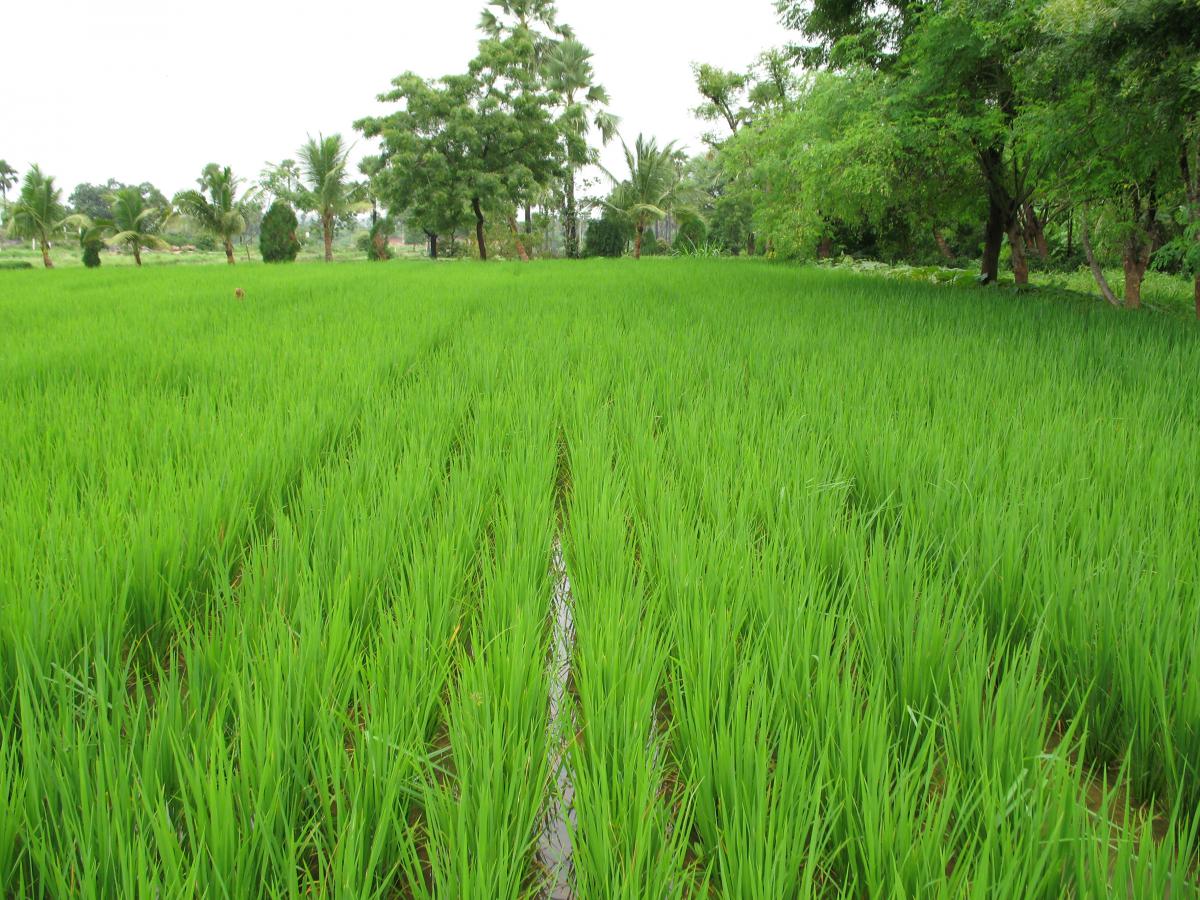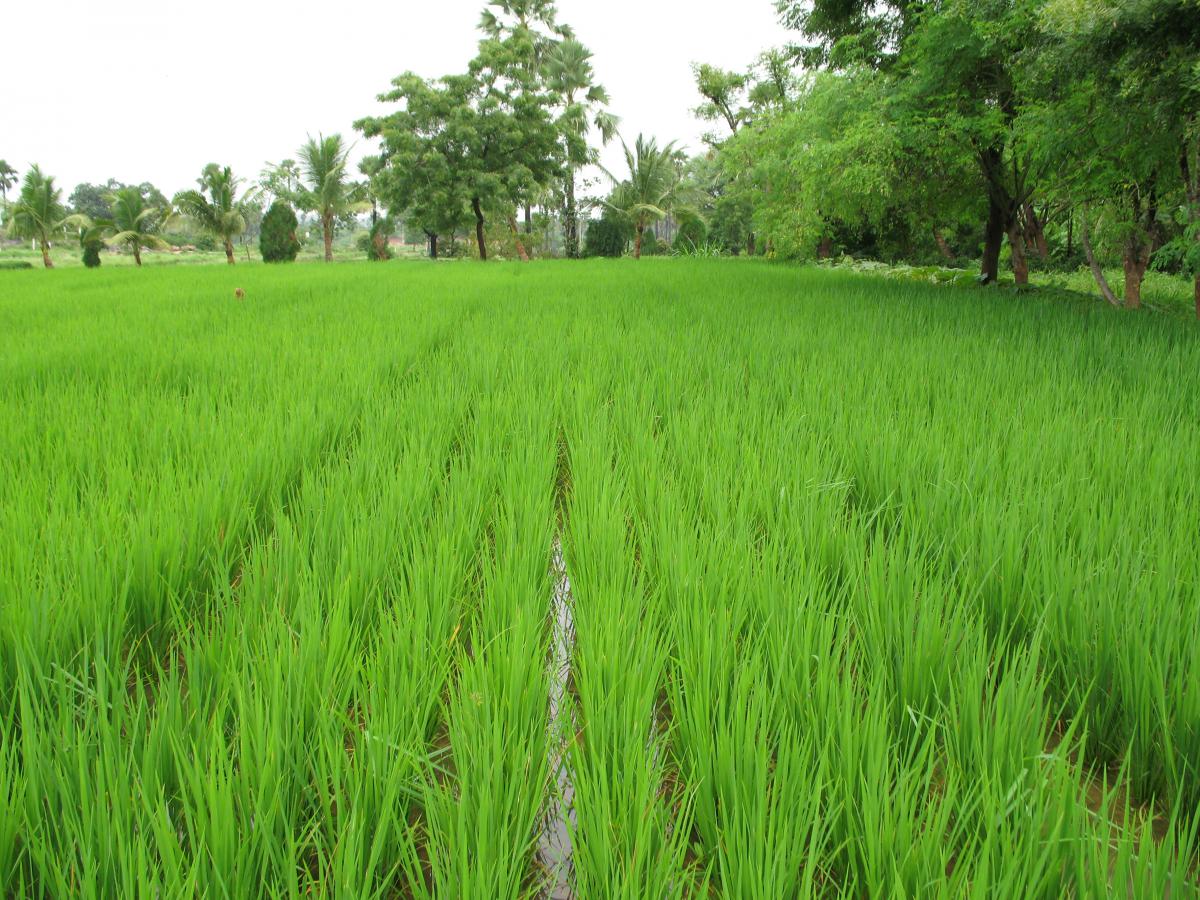 In the village of Amashpur, 80 hectares of land are nestled between the Birupa and Brahmani rivers. Until 2011, this area was left vacant during the "kharif" or wet season with all hopes of growing the region's staple Swarna rice dashed by frequent flooding. But now, thanks to genetic engineering of a variety of flood tolerant rice, the 80 hectares of previously useless land are blooming with life.
In 2011, researchers at the Central Rice Research Institute (CRRI) in collaboration with the University of California (UC) Berkeley developed a new strain of rice that not only survives the heavy flooding typical of the Odisha region in India but flourishes in the wet season. Called "Swarna Sub-1" by researchers at The Abdul Latif Jameel Poverty Action Lab (J-PAL), this variety of flood tolerant rice has made previously unusable land arable and increased yields previously lost to severe, wet weather.
Tilochan Parida, a farmer in Odisha's Dekheta Village, wrote to the International Rice Research Institute (IRRI), "Swarna Sub-1 changed my life." In the years prior to 2008, Parida combatted massive flooding that submerged his fields on a yearly basis. The flooding could last days, could decimate his rice crop and any hope of revenue it represented.
In 2008, researchers combined the Sub-1 gene into the traditional Swarna rice genome. The rice remains essentially unchanged in flavor, nutritional value and consistency, but inherited a trait for "flood resistance." Parida's rice remained submerged in river water for two weeks but suddenly began to grow.
Researchers at J-Pal suggest that flood tolerant rice could do more than simply increase yields and the short-term economic outlook for the 4.8 million exposed to flood risk each year. J-Pal claimed in their August 2015 report that living in fear of failed harvests has created a culture of "self-insurance" for impoverished farmers. Instead of cultivating the crops that would produce the highest market price, they stick to stable, low-yield crops, and remain wary of investments in better farming technologies, such as fertilizer, that will not yield a return in flood years.
Comments
comments