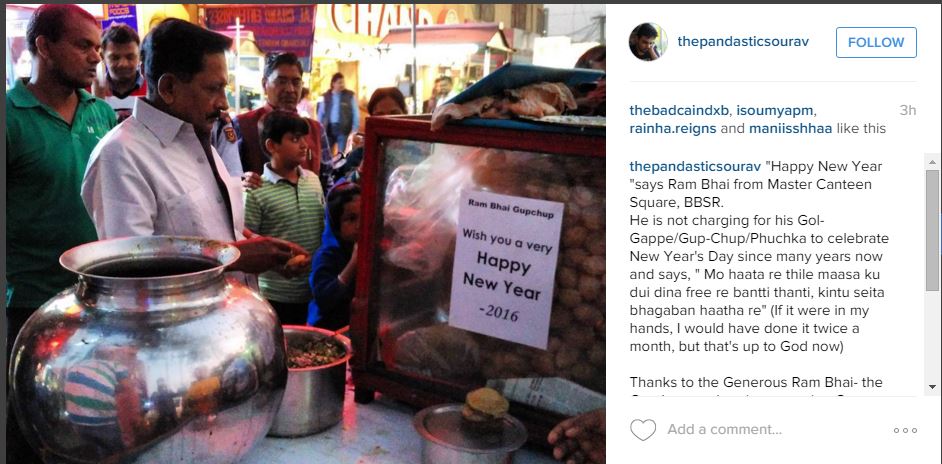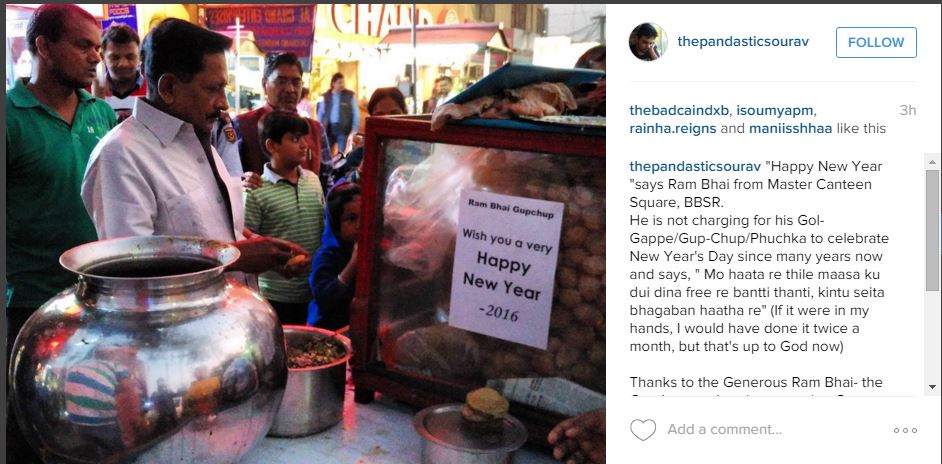 An act of generosity this newyear, he does not charge for gupchup at mastercanteen
Bhubaneswar.
"Happy New Year "says Ram Bhai from Master Canteen Square, BBSR.
He is not charging for his Gol-Gappe/Gup-Chup/Phuchka to celebrate New Year's Day since many years now and says, " Mo haata re thile maasa ku dui dina free re bantti thanti, kintu seita bhagaban haatha re" (If it were in my hands, I would have done it twice a month, but that's up to God now)
Thanks to the Generous Ram Bhai- the Gentleman who gives amazing Gup Chups in a crisp Safari Suit.
Courtesy: Sourav Panda
Comments
comments