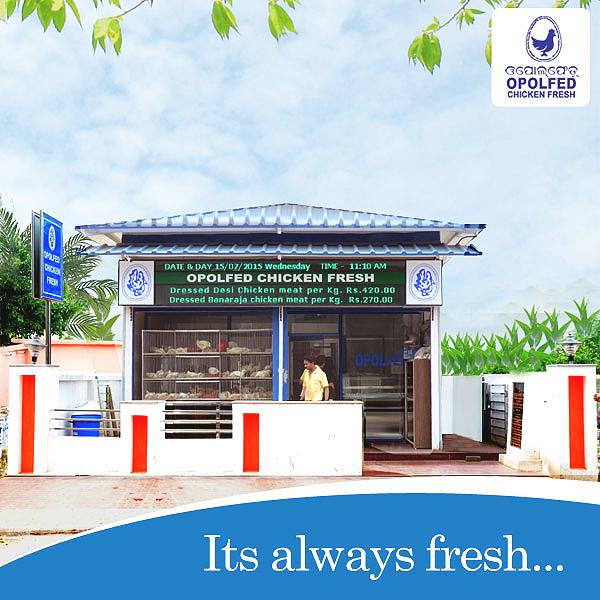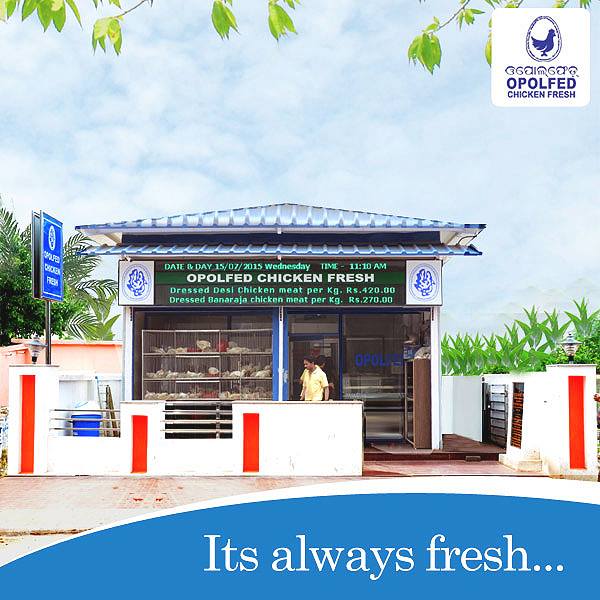 Odisha government has decided to open 53 chicken fresh outlets across the state to create self-employment and boost sales.
The government has launched a state plan scheme for opening of chicken-fresh outlets in urban areas of the state.
The scheme has been approved for opening of 53 outlets in various district headquarters and important urban centres in the first phase, said Fisheries and Animal Resource Development secretary Bishnupada Sethi.
"It aims at providing hygienically processed poultry meat and egg to the people while creating self-employment opportunities. These 53 outlets would create direct employment opportunities for around 260 persons," he added.
Besides, it would also provide marketing support to the farmers engaged in broiler and poultry layer farming.
Hoping that the initiative would boost poultry development in state, Sethi said Rs 4 crore has been provided in the current financial year to kick start the initiative.
Odisha State Poultry Products Co-operative Marketing Federation Ltd (Opolfed), a poultry co-operative marketing organisation of the government, opened three chicken fresh outlets in Bhubaneswar Corporation area.
Available data show, the annual turnover of each of these outlets is about Rs 1 crore, said a release.
Under the present scheme, appropriate places would be identified in urban areas for opening of the outlets and those would be put to open bid on annual rent basis.
The site would be leased out to the successful bidder for a period of 15 years subject to extension of further 10 years on fulfilment of prescribed norms, the release added.
After selection of entrepreneurs, an agreement would be signed between the Managing Director, Opolfed, private entrepreneur and concerned urban local body.
IANS
Comments
comments