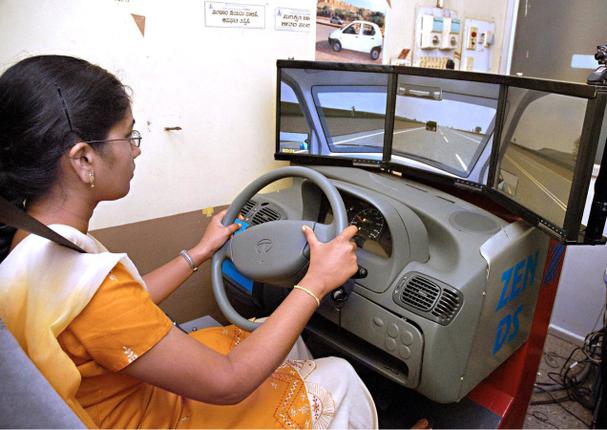 Licence seekers in bhubaneswar will be put through electronically simulated driving test track first from today.Designed to look like a prototype of a car with brakes, accelerator, steering, clutch and gear in place, the contraption offers a computerized driving experience by simulating real-life regular and adverse conditions.
The performance of the computerized system will decide if the candidate is worthy of getting a licence.A person applying for driving licence now has to go through this simulator testing. Simulator is a stationary car cabin with all controls (steering, gear, clutch, brakes etc) with multiple screens in front to resemble a real life driving situation via 3D imagery.
After one sits for simulator test, he/she has to enter various tests like driving a vehicle in wet and swampy roads, turnings, humps, moving off, stopping, reversing, parking and negotiating at crossroads.
Also Read: Driving License Application in Bhubaneswar goes Online from June 1st
Comments
comments