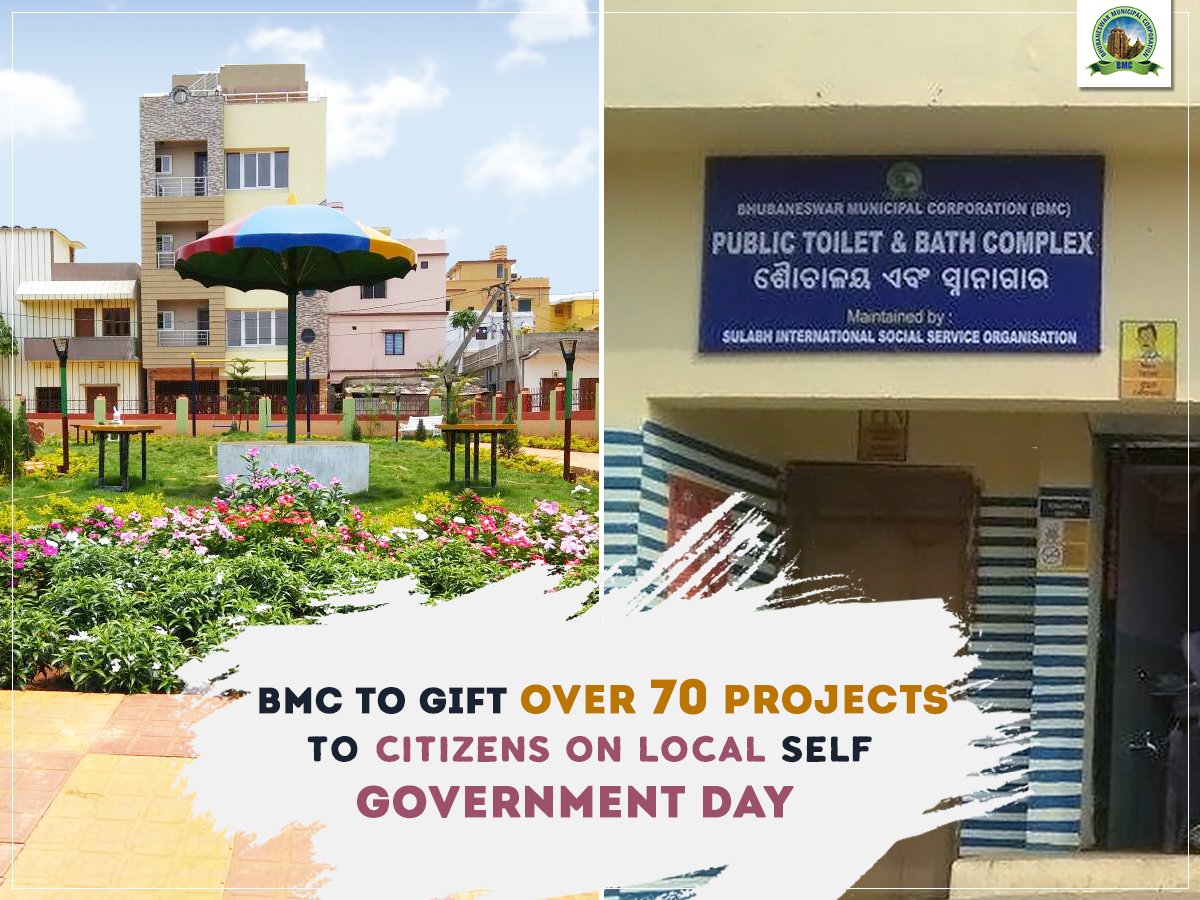 During the coming Local Self Government Day, the BMC will gift around 67 projects to its citizens including parks, toilets, community centres, gyms, crematorium, renovated ponds and day care centres.
One of the major projects which is ready to be used for the public is the modern abattoir at Gadakan. The abattoir which is constructed with a budget of Rs 9.8 crore will be unique in the state with all modern technology processing system.
In the list 16 parks, foundation stone shall be laid for 15 of parks and inauguration for AMRUT park at Dumduma will be held. Foundation for one children park is scheduled in ward 17 inside the Utkal University campus with budget of Rs 31.14 lakh 15 hybrid toilets and six community toilets will be inaugurated during the three-day long event. One of the important projects is inauguration of a cardiology center. The cardiology center will be inaugurated in the BMC hospital which will be useful for the capital citizens. Renovation of the hospital is also scheduled. Also in the Unit 6 area, one Kalyan Mandap will be inaugurated in ward no 46 with budget estimate of Rs 75 lakh.
Apart from this a gymnasium in the ward no 50 with estimated cost of Rs 15 lakh is scheduled for inauguration. Street lights from Samantarapur to Nuagaon petrol pump and High Mast light at CRPF square will also be inaugurated.
Renovation of ponds at Bhotapada Tank, renovation of Kansari Jharana in ward no 52 with estimated cost of Rs 38 lakh and renovation of Ugalamani Pond at Chakeisahani in ward no 5 with budget of Rs 18.75 lakhs are also planned. Foundation stone for construction of a crematorium in ward no 49 with estimated budget of Rs 17.43 lakh, a crematorium building at Baramunda in ward 50 with budget provision of Rs 20 lakh, renovation of crematorium in Gadakana in ward no 9 with budget of Rs 26.20 lakh are also scheduled.
Comments
comments