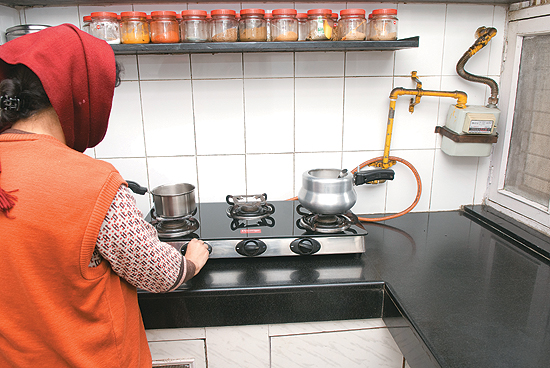 The government today agreed to partly fund a Rs 13,000 crore natural gas pipeline project that will take the fuel to Varanasi and the eastern part of the country.
The government will provide Rs 5,176 crore or about 40 per cent of the project cost after state-owned gas utility found it difficult to commercially justify the huge investment of Rs 12,940 crore in absence of either a firm source of gas supply or customers.
The 2,539-km long pipeline from Jagdishpur in Uttar Pradesh to Haldia in West Bengal and also Bokaro in Jharkhand and Dhamra in Odisha will be completed by 2020.
This is the first time in the history that the government has decided to part fund any gas pipeline project," Oil Minister Dharmendra Pradhan said.
GAIL, the nation's largest natural gas transporter, was formed in 1984 and has since then laid about 14,000-km of pipeline network on strength of its balance sheet and without any budgetary support from the government.
Its pipeline brings gas from western offshore fields and fuel imported in Gujarat and Maharashtra right up to Jagdishpur. The new pipeline will take the gas first to Varanasi (which is Prime Minister Narendra Modi's Lok Sabha constituency) and onwards to Bihar, West Bengal, Jharkhand and Odisha.
Also, an LNG import terminal is planned at Dhamra, which could also be a source of supply of gas to the five states.
The new pipeline will carry fuel to four shut fertilizer plants, three refineries at Barauni in Bihar, Haldia in West Bengal and Paradip in Odisha and provide CNG and piped cooking gas in several cities onroute, including Varanasi, Patna, Ranchi, Jamshedpur, Bhubaneswar, Kolkata and Cuttack.
Read more from Business Standard
Comments
comments