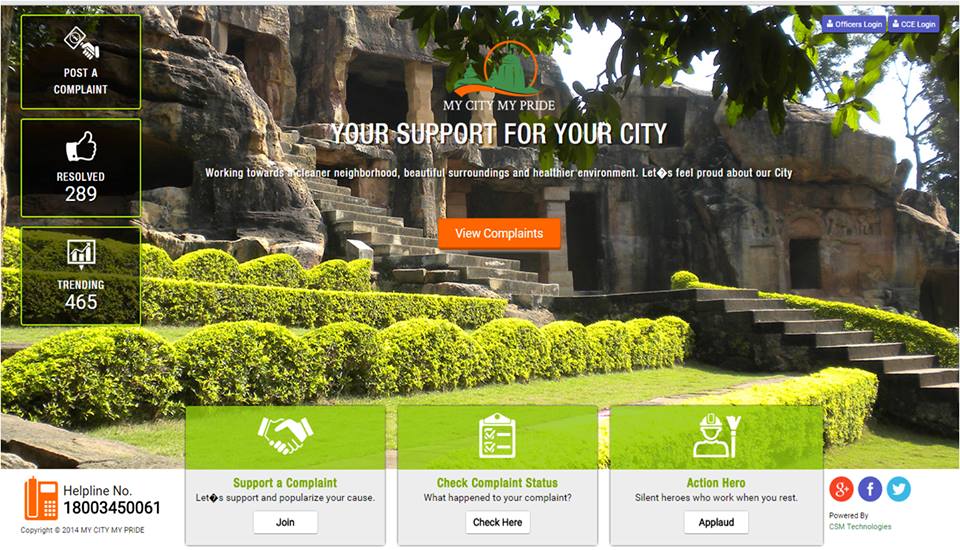 BMC has just gone hi-tech in its efforts to clean up the city. Those needing BMC's help to clean up the neighbourhood, can now just post the pictures of the garbage on an app, 'My City My Pride'.
After formation of zonal offices that has eased the monitoring work of officers, complaints of residents are solved in a short notice. The civic body has engaged the officials, who visit the site from where the complaint has come, after receiving the images of the garbage. The images of garbage are then sent to the sanitation supervisor concerned. After removing the garbage, the supervisor shares the photograph with his seniors for compliance. A photograph of BMC workers cleaning up the place is also sent to the complainant.
They are doing the entire exercise under Swachh Bhubaneswar Abhiyan. They have a dedicated a cell manned by IT experts, who handle the complaints. The app has been designed in such a way that a resident lodging a complaint through BMC official website will be visible therein.
Courtesy: Times of India
Comments
comments