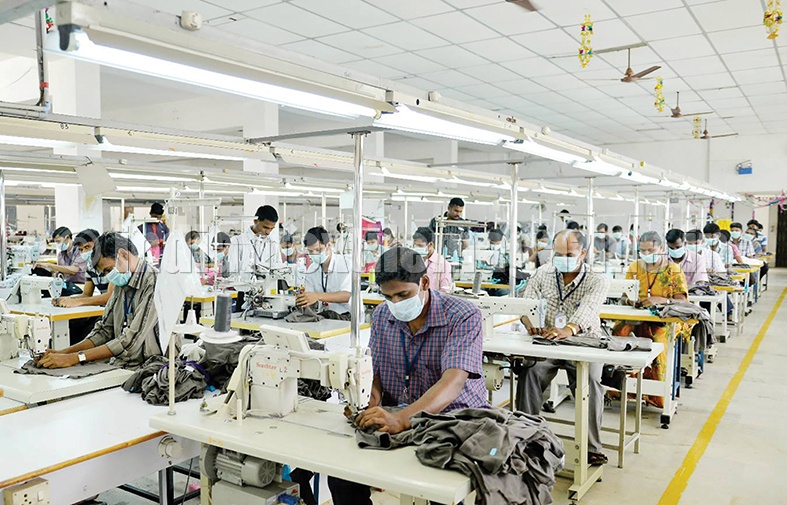 Knitwear manufacturers in Tirupur cluster have commenced an ambitious initiative to outsource labourers, who are trained in various segments of apparel manufacturing, from Odisha.
Skilled workers
The objective is to be achieved through a collaborative approach with the Odisha Skill Development Authority, government departments and renowned training institutes like Gram Tarang Employability Training Services in Bhubaneswar.
Combined effort
"The idea of a combined effort germinated after lots of workers from Odisha migrated to Tirupur knitwear cluster in the recent times in search of jobs. We found that a portion of them were trained for different segments of apparel production under schemes of Odisha government, but at the same not fully suiting to the needs of knitwear segment here".
"In this scenario, a participatory approach to give tailor-made training to cater to the specific needs of Tirupur knitwear cluster will be able to provide a win-win situation for both the workers and the apparel industry here", Tirupur Exporters Association president Raja Shanmugam told The Hindu .
Different stakeholders from Tirupur have recently met renowned Subroto Bagchi, who now heads the Odisha Skill Development Authority, various officials including Chief Secretary and Textile Secretary in Odisha government and explained to them the needs of the cluster in terms of skills.
The resources persons in Gram Tarang Employability Training Services, from where the youth from Odisha acquire basic skills, have also been briefed of the requirements of the Tirupur knitwear cluster.
"These type of industry-specific outsourcing will help the knitwear cluster overcome the acute shortage of skilled labour experienced in the cluster", said Mr. Shanmugam.
Courtesy : The Hindu
Comments
comments