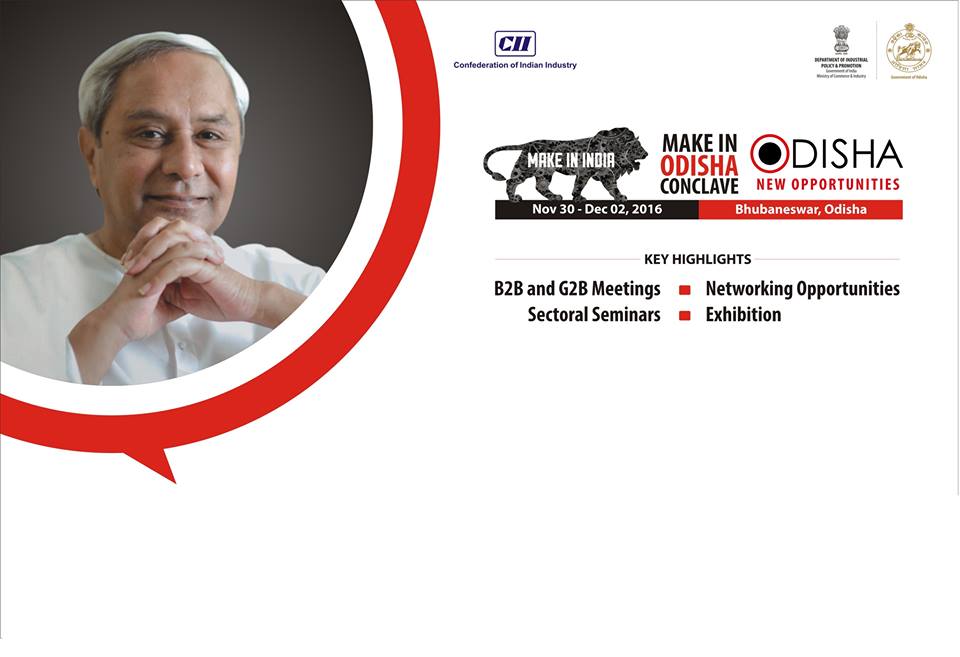 The state government has prepared a shelf of over 200 projects that would be showcased at the upcoming conclave in Bhubaneswar towards the end of November.
The primary focus sectors of the conclave would be agro and sea food processing, electronics manufacturing, chemicals and petrochemicals, textiles, ancillary and downstream industries and tourism. Of these, apparel seems to have already drawn a lot of traction from investors across the country. "Most of the labour in the apparel industry is from Odisha and hence a lot of players in the sector are considering the state to set up manufacturing units to cut down the pain of migration," said state industries Secretary Sanjeev Chopra.
"While players like Shahi Exports have already set up an unit here and would begin production by the end of the year, ground breaking of others like Aditya Birla fashion and Jockey would happen at the Make in Odisha conclave," Chopra added.
Talks are also on with another 10-12 players in the sector who have applied for land to set up manufacturing small manufacturing units in the state.
The 170 acre Ramdaspur apparel park, 20 km from capital city, Bhubaneswar and the 100 acre Bhadrak Textiles and Apparel Park adjacent to NH-5 and around 18 km from Bhadrak railway station is also attracting players in the segment.
Moving from apparel, the conclave would also see the launch of the masterplans of three investment regions-The Petroleum, Chemicals and Petrochemical Investment Region at Paradip, the Kalinganagar National Investment and Manufacturing Zone and the port based investment region in Dhamra.
"While we are yet to make the final guest list, a host of national brands like Britania, Hinduja, ITC, Mahindra and others would be a part of the conclave alongside international players like SMS Siemag from Germany, SanDisk Group from the United states and LuLu Group from the Middle East is expected to be a part of Make in Odisha," said Chopra.
The state government according To Chopra is also planning to announce a few new policies at the conclaves. The policies would be in the sectors of pharmaceuticals, tourism, renewable energy, bio-technology, MSME developments and healthcare.
The event would would be put together by he Government of Odisha in collaboration with Department of Industrial Policy and Promotion (DIPP), Government of India and the Confederation of Indian Industry (CII).
Comments
comments