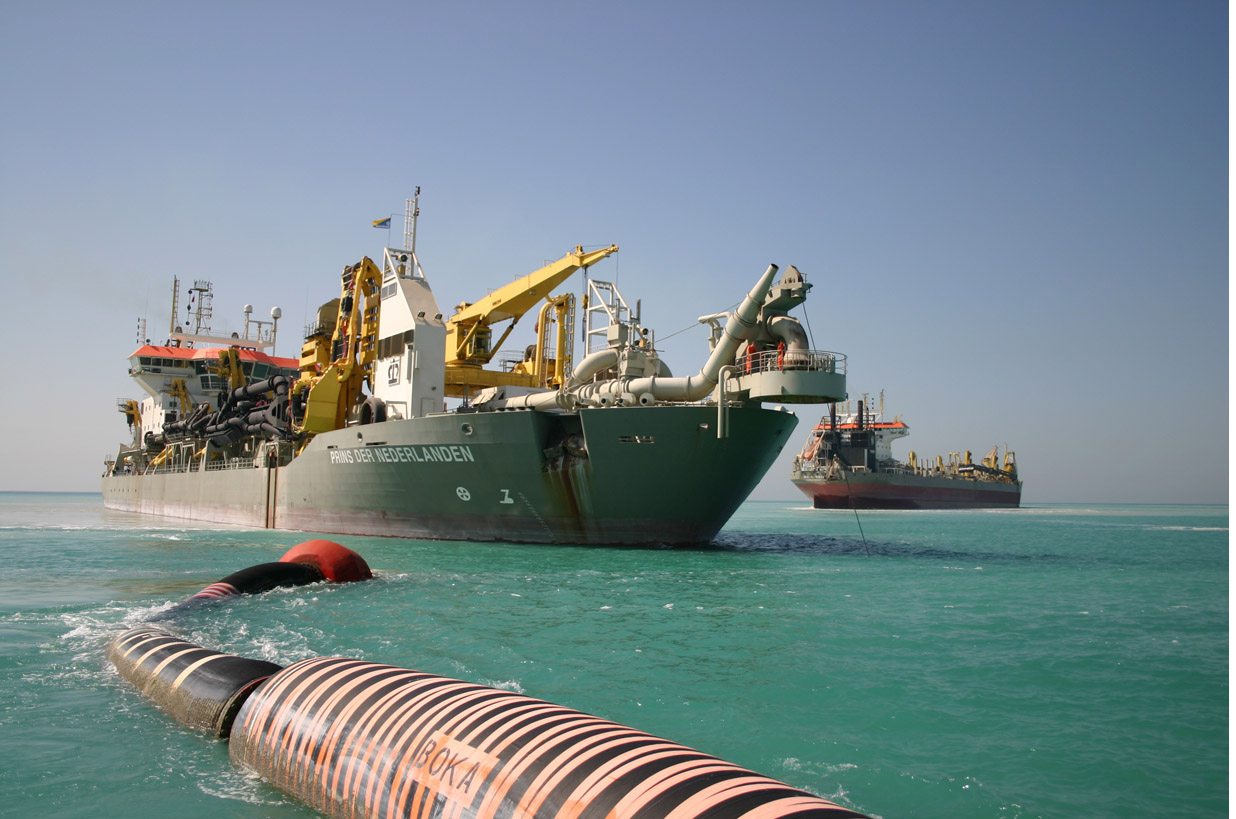 The cargo handling growth story of Paradip Port among Indian Major Ports continues with a quantum jump in the cargo handled by the Port in the Month of July, 2016 when the Port in July,2016 handled a record throughput of 8.06 MMT in a single month surpassing the earlier highest record handling of 7.61 MMT cargo in the month of March, 2016. This record handling of cargo growth in the month of July, 2016 vrs. the same month of previous year in 2015 is 32% more in July,2015, PPT had handled 6.09 MTs of cargo).
The major growth of cargo came in the month of July, 2016 with addition of 8 lakh tonnes of POL, 6 lakh tonnes of imported coking coal and 6 lakh tonnes of other cargo like imported lime stone, Dolomite etc. About 60% of the extra 2 million metric tonnes of cargo came from non-mechanized cargo operations in the monsoon which actually helped the port to achieve the record cargo handling of 8.00 MMTs in a single month.
Incidentally, in the 4 months (April-July) of 2016-17, the Port handled 28.65 MMT of cargo compared to 24.34 MMT in the corresponding 4 months of FY-2015-16 witnessing a growth of 17.75%.
The Paradip Port Authority has taken necessary steps in recent months not only for the port customers to do "Business with Ease" as per the initiatives of the Ministry of Shipping, Govt. of India, but its efforts have taken the port in achieving many records in the history of the port. Some of the records in cargo handling in recent months are as follows:-
i) For the first time in a single month, crude oil import crossed 2.00 MMT in the month of July, 2016. Similarly, in July, 2016, handling of coking coal was recorded to be 1.23 MMT which is not only highest in a single month but for the first time coking coal handing crossed 1 MMT in a month.
ii) Similarly, in the month of July,2016, for the first time, loading of Baby Cape size ship [M.V. Kishore(on 08-07-2016) and MV. Shravan(on 26-07-2016)]with 1,00,000 MTs of Iron Ore Pellet or more was done from Paradip Port for Essar Steels India Limited at CQ-3 berth which is operated by Essar Bulk Paradip Terminal Ltd. Incidentally, the vessel MV. Shravan loaded 1,00,000 MTs of Iron Ore Pellet in 24 hrs. which is an all-time record at Paradip Port.
iii) The use of dual ship loader at the Mechanical Coal Handling Plant (MCHP) in recent months has ensured that the Thermal Coal ships at Paradip Port can be sailed within 24 hrs. of berthing. On 09-05-2016, MV Paola Bottiglieri became the 1st ship which loaded 84,656MT of Thermal Coal in 20 hrs. with a load rate of 4233 MTs per hour.
Such loading rate of above 4233 MTs/per hour Thermal Coal is the best among all Indian Major and Non-Major Ports.
iv) The vessel MV. Ocean Oceanus unloaded 46,000 MT of Coal on 30.03.2016, which is an all-time record for unloading of coal in a single day at Paradip Port, surpassing the previous best single day of 43,892 MTs on 04-07-2016 from a vessel. On both the occasions, M/s. Bhusan Power & Steel Ltd. (BPSL) was the importer of the cargo and M/s.Orissa Stevedores Ltd. was the Stevedoring Company who created such records at Paradip Port.
v) In its effort to boost the cargo handling facilities, the port is soon poised to berth Panamax ships of 230 mtrs.( with draft of 14.5 mtrs ) at its Multi-purpose Berth (MPB) where ships of maximum 200 mtrs. length could be berthed since commissioning of berth.
Courtesy: PIB
Comments
comments