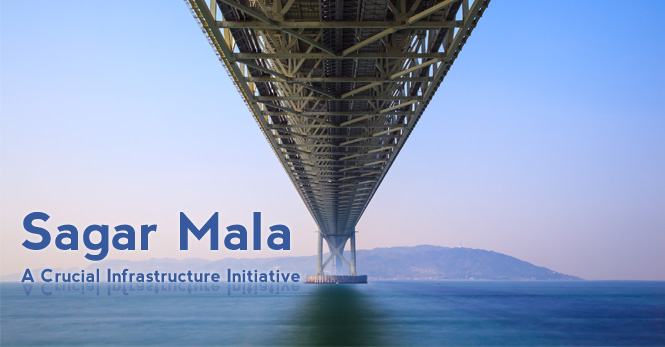 At least six new mega ports have been cleared to be built under the ambitious Sagarmala Project, taken up by the Ministry of Shipping. The National Perspective Plan (NPP) for the much talked about project envisions these new infrastructural facilities as part of its multi-pronged strategy to enhance India's cargo handling capacity.
The Ministry of Shipping's project, that aims to modernise India's ports, is estimated to save up to Rs 40,000 crore per year spent on logistics by key industries.
According to the NPP, the greenfield ports are likely to come up at Sagar in West Bengal, Paradip Outer Harbour in Odisha, Enayam in Tamil Nadu and Vadhavan in Maharashtra. As part of the Sagarmala Project, detailed masterplans are being developed for all the new major ports.
The proposed Paradip Outer Harbour project, estimated to cost around Rs 8,200 crore, will be developed to facilitate the coastal shipping of thermal coal for power plants in Southern and Western India. The new port will have a capacity of 175.5 million tonne per year.
Comments
comments