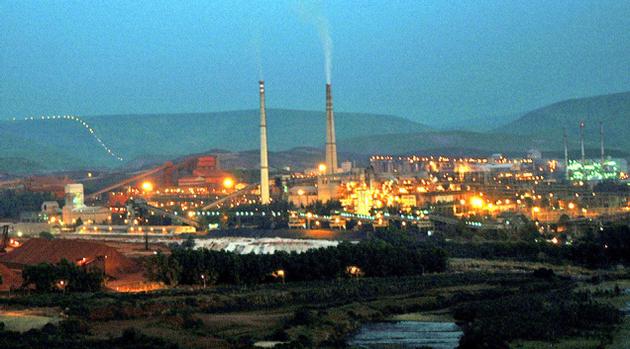 National Aluminium Co Ltd (NALCO) and Iran's mining development body have agreed to explore the possibility of building an aluminium smelter in Iran, NALCO said in a statement on Monday, as New Delhi tries to boost trade ties with Tehran after the lifting of sanctions.
NALCO's Indian refinery would supply the alumina for the smelter if the project were to go ahead.
The agreement also opens up the prospect of other Iranian smelters using alumina supplied by India.
The deal was signed as Indian Prime Minister Narendra Modi begins a visit to Iran to further diplomatic and trade ties.
Read more: http://www.dailymail.co.uk/wires/reuters/article-3605024/Indias-NALCO-explore-building-smelter-Iran.html#ixzz49VtY1ZyY
Comments
comments